Baby Hats
Try out these crochet baby hats for something snuggly for the baby in your life. These hat patterns are so easy to make, and they're even quicker to make than normal since they're so tiny!
Crochet a baby hat for the newborn in your life – these hat patterns are sized for the teeniest of heads up through toddler sizes, so you can make sure their favorite hat grows with them.
You'll love how easy (and adorable!) these hats are. They're also the perfect last-minute gift for a shower or birthday since they can be whipped up in no time – less if you user bulkier yarn
---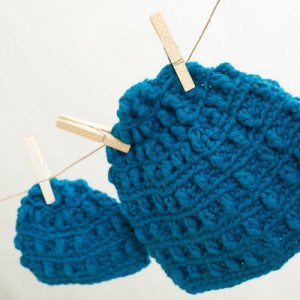 These textured beanies make great gifts for both family members and friends.
View Project