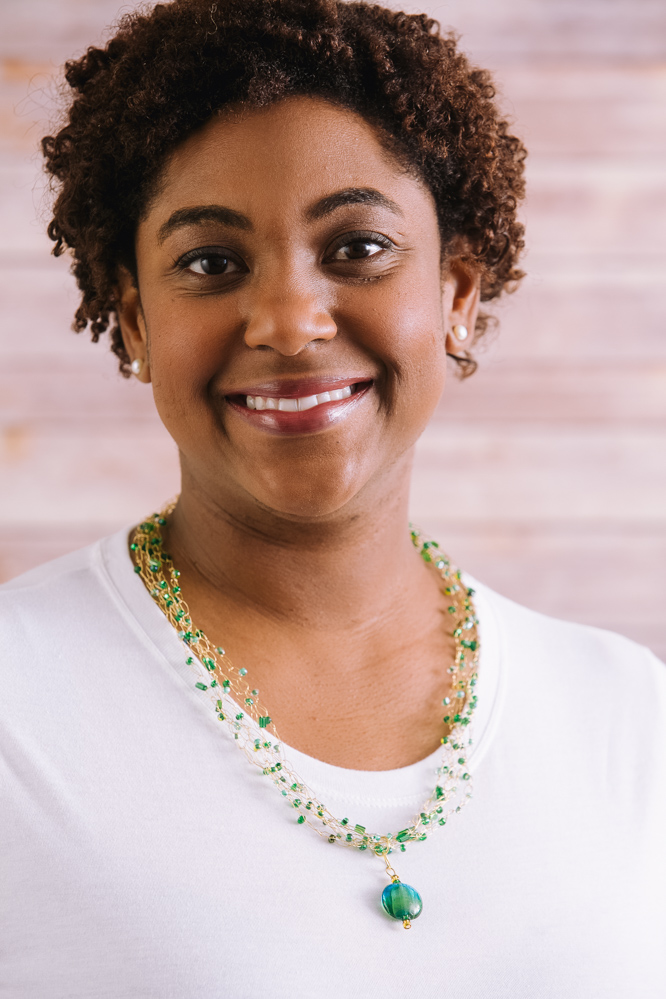 The art of crochet requires a hook and some string, but who says the string can't be made of metal? This project explores the easiest form of wire crochet with beads and basic chain stitches. Personalize your multi-strand necklace by using identical beads or a mixture of colors and textures.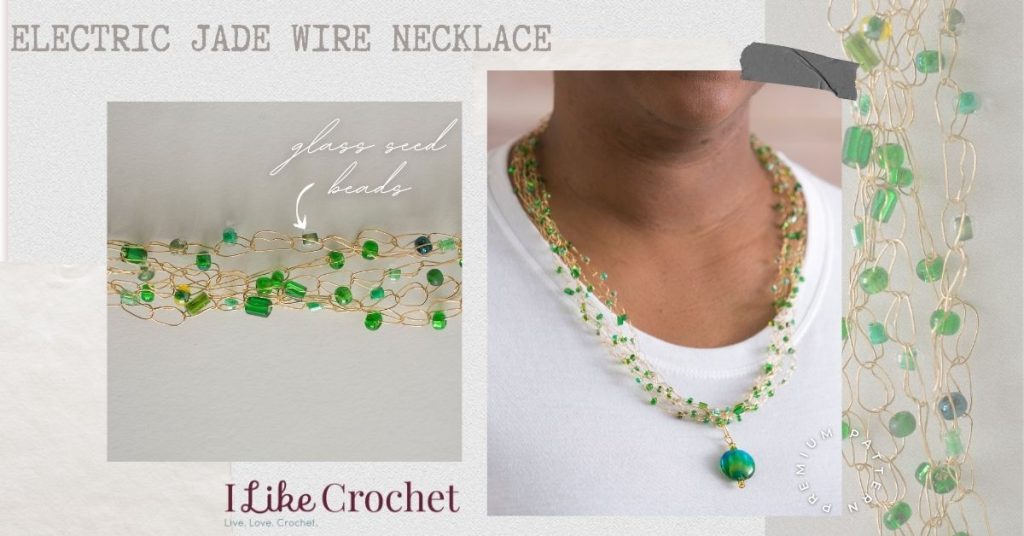 Skill Level: Beginner
Size: Circumference: 24″ without clasp
Gauge: Not essential
Materials
Yarn: Artistic Wire (permanently colored copper wire; 28 gauge [.32mm]; 40 yards (37 meters): Tarnish Resistant Brass (1 spool)
Hook: US size C/2 (2.75 mm) hook
Notions: Approximately 200 glass seed beads, 2 cone-shaped beads, 2 jump rings, 1 clasp, 1 large pendant (optional), wire cutters, round nose pliers, flat nose pliers
Abbreviations
BUB: Bring up bead
Pattern Notes
Begin each chain by making a slip knot leaving a 3-4″ tail.
Working with wire will feel different than working with yarn. Get accustomed to crocheting with wire by making a few practice chains before beginning the project.
If the beads chosen for the project must be arranged in a specific pattern, be sure to load them onto the wire in the desired order.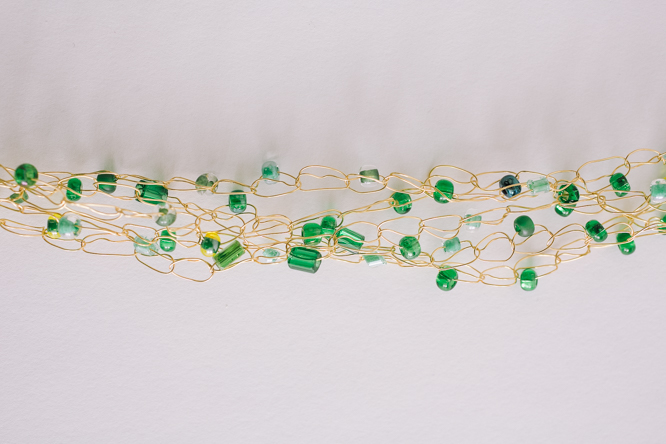 Pattern
Beaded Chains (Make 5)
Load beads onto wire. Using size C/2 (2.75 mm) hook, chain 8, BUB, *ch 2, BUB, rep from * 32 more times, ch 8, then fasten off leaving a 3-4″ tail.
Finishing
Gather all 5 chains together to form a single necklace and place cone shaped bead on each end. Attach jump rings and clasp. Add pendant if desired.