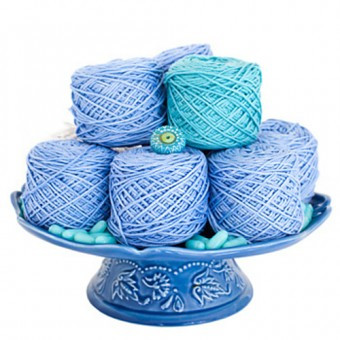 Besweet Cotton Candy Yarn
Cost: $12 per 130-yard skein.
With so many pastel hues to choose from, this yarn looks good enough to eat. Made by the team at Be Sweet, whose company was founded on the principle "be kind to others," each line of yarn is 100 percent environmentally friendly, including this decadent Cotton Candy yarn. Machine washable and lightweight, this soft cotton DK yarn is perfect for a summer crochet project. Plus, you can feel good about supporting Be Sweet— a portion of its profits go to educational development programs in South Africa.
From the October 2014 issue