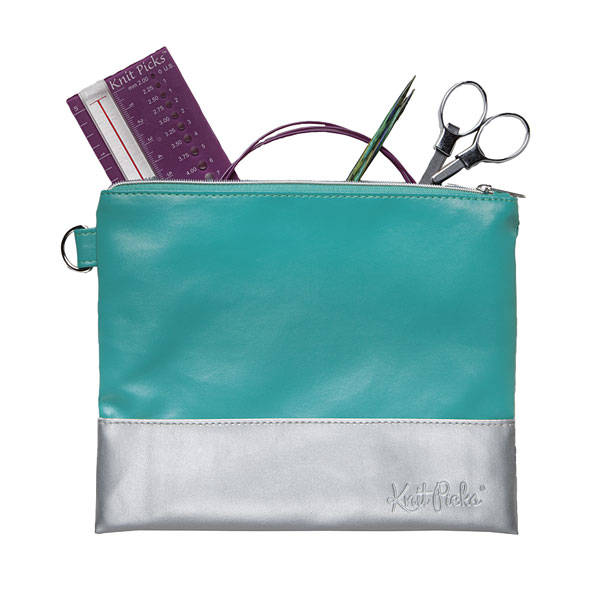 Knit Picks Zippered Pouch
Cost: $8.99 per pouch.
Large project bags are great, but what about something that's just for your crochet hooks, stitch markers and other small tools? The Knit Picks Zippered Pouch, measuring 8.25" by 6.75", is perfect for just that. It fits easily into other larger bags and makes storage easy for your crochet tools. With this Knit Picks pouch, never lose track of your extra crochet hooks again!
From the April 2016 issue