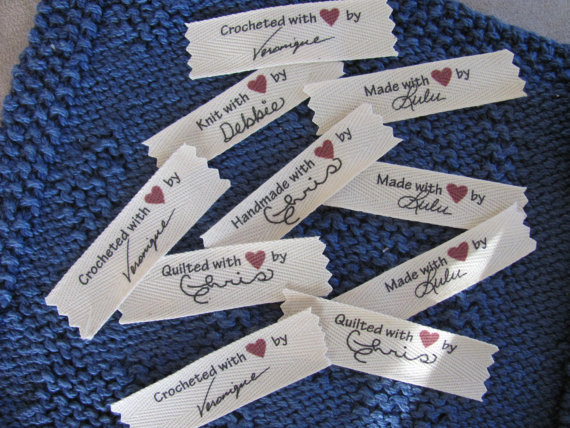 Signature Personalized Sew-In Labels
Cost: $13 per set of 30 with your typed name (prices vary with options).
Add that special little touch to all your hand-made gifts with these personalized sew-in labels. Choose from a set of 30 or 60 with either a simple typed name or your actual handwriting (by providing a .jpg of your signature). With these cute and simple labels, made from eco-friendly cotton, all of your crochet gifts will forever be remembered.
From the June 2015 issue