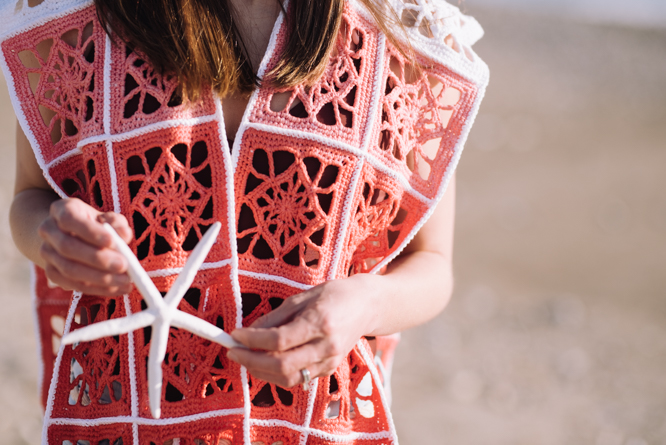 Learn how to dip dye crochet squares to make the Darya Cover-Up uniquely yours!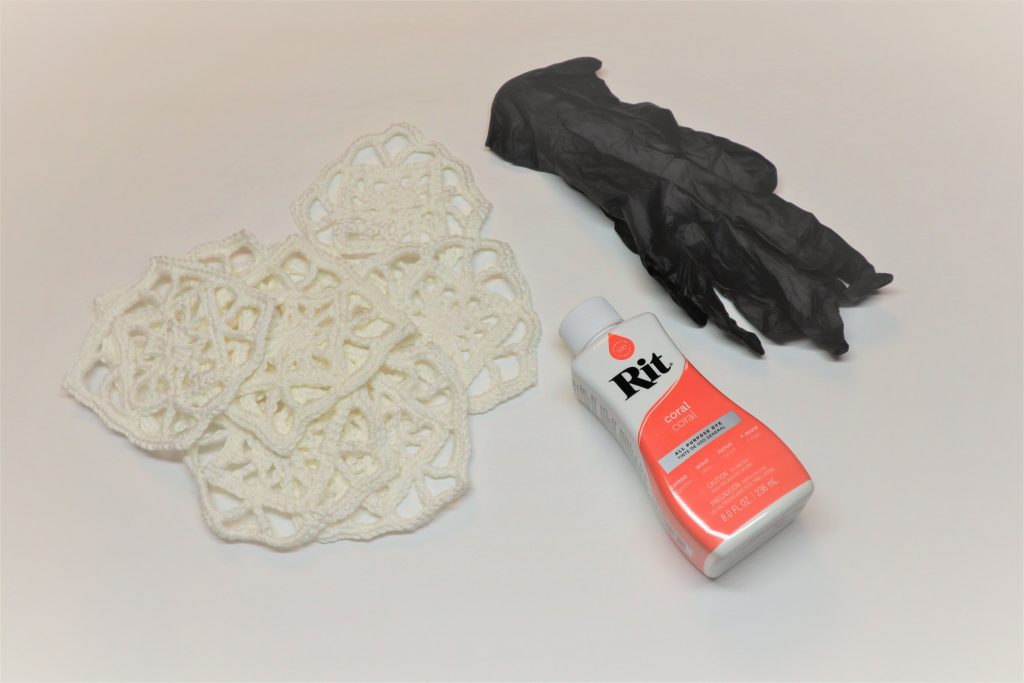 Supplies
All Crochet Squares for Darya Coverup
Liquid Cotton Fabric Dye
Dish Soap
Table Salt
Gloves
Large Stainless-Steel Pot
Waste Yarn
Timer
Sink
Group squares together based on garment size (see below). Using waste yarn, pass strand through open corner space of all squares in groups and secure together individual groups.
6 groups of 8 squares- size 40
8 groups of 12 squares- sizes 48, 54
9 groups of 16 squares- size 64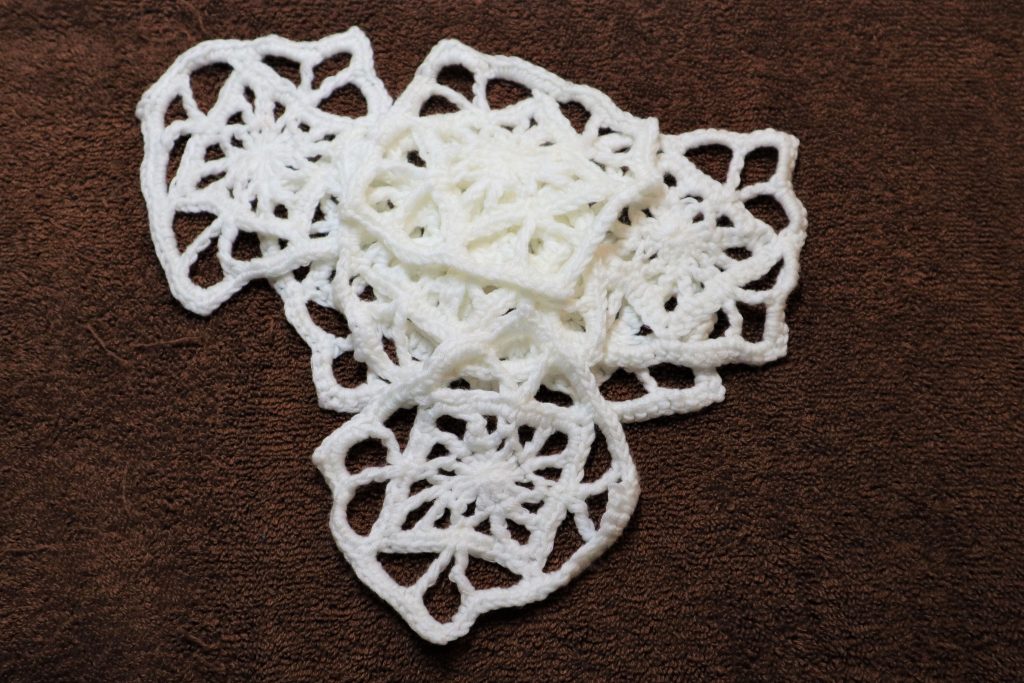 Set aside one group of squares to remain undyed. Prepare other groups of squares for dyeing by soaking all in warm water.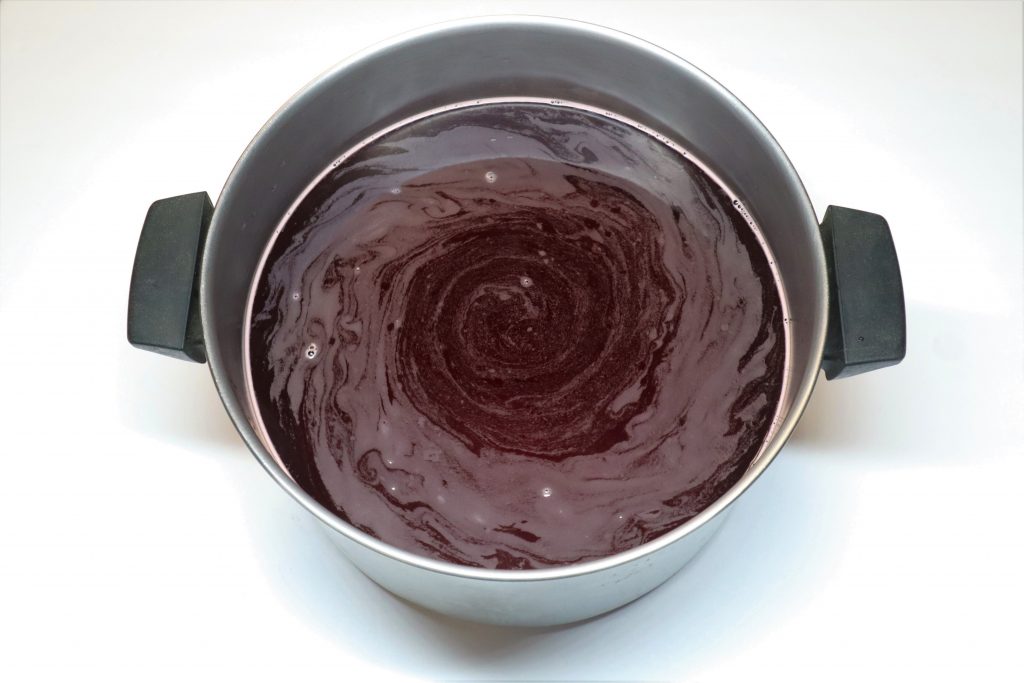 Read directions of fabric dye thoroughly for proper measurements. Prepare dye bath according to total weight of fabric. Add liquid dye, hot water, one tablespoon of salt, and a small amount of dish soap to the stainless-steel pot.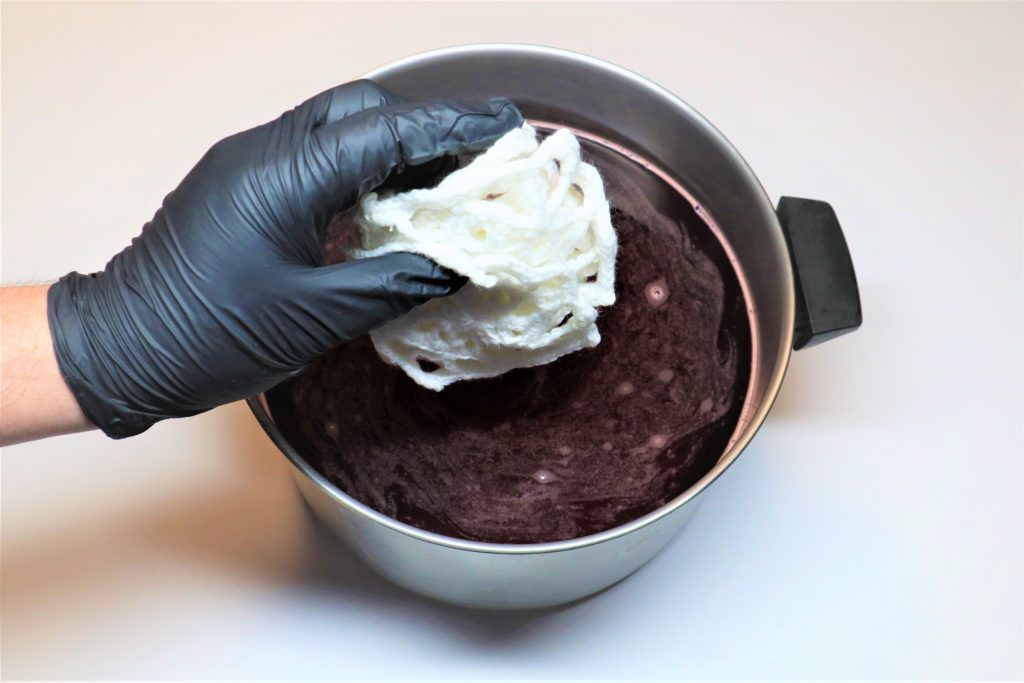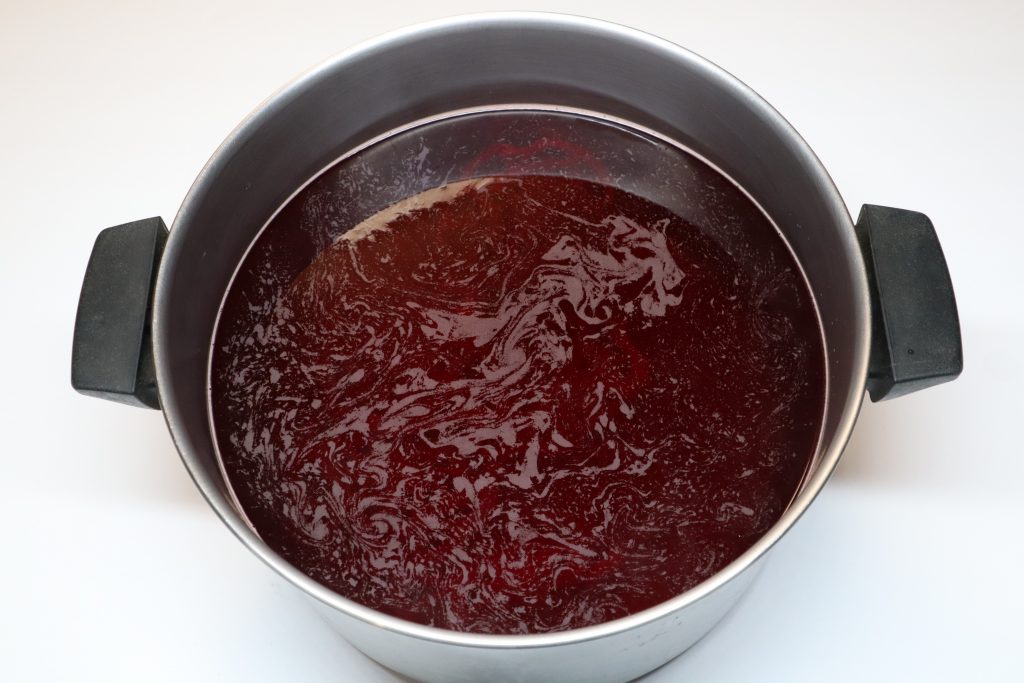 Set timer for 24 (38, 38, 45) minutes. Gently drop in all groups of squares, making sure to fully submerge all. Stir to ensure even dyeing.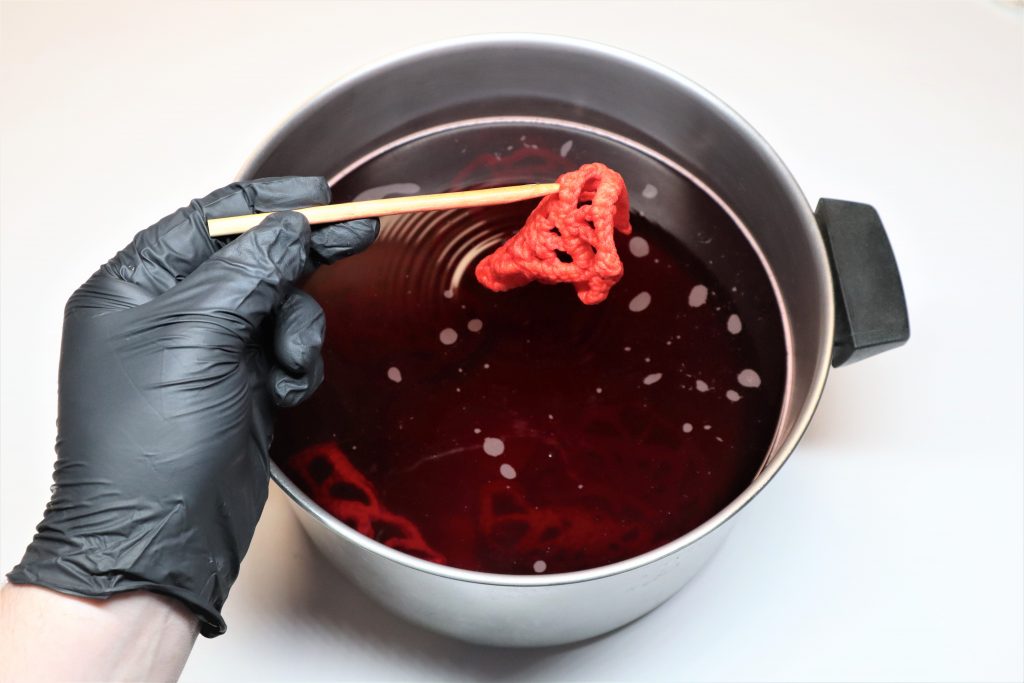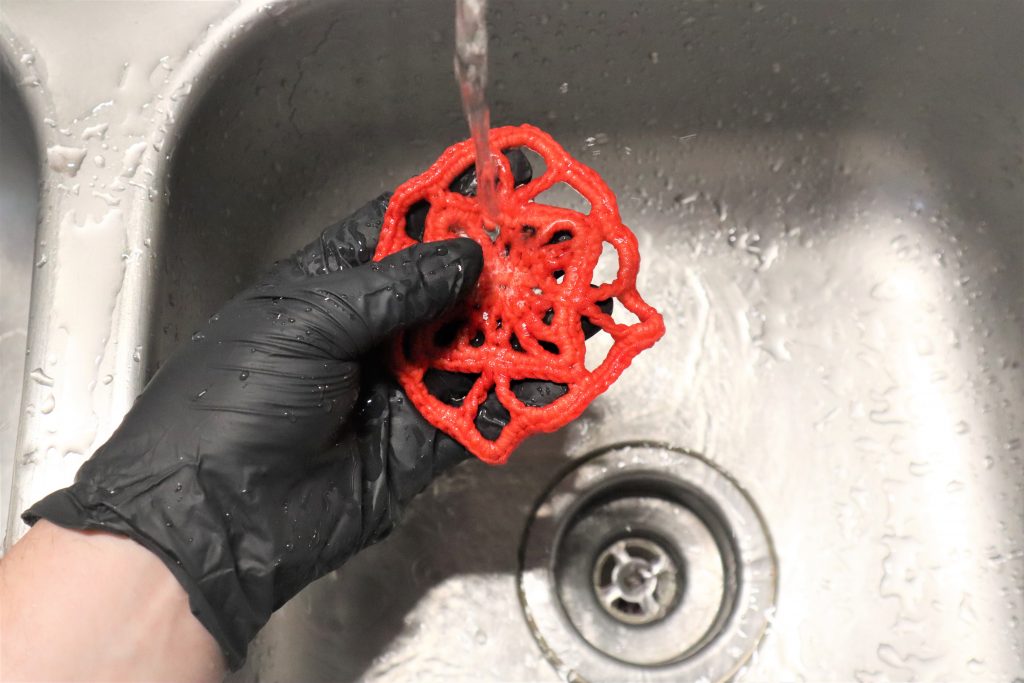 Immediately pull out the first group of squares and transfer to sink. Rinse each square off with cool water until water runs clear and no excess dye is detected. Set aside. After three minutes, remove the second group and repeat this process. Now repeat the process in seven-minute increments until no group remains in dye bath.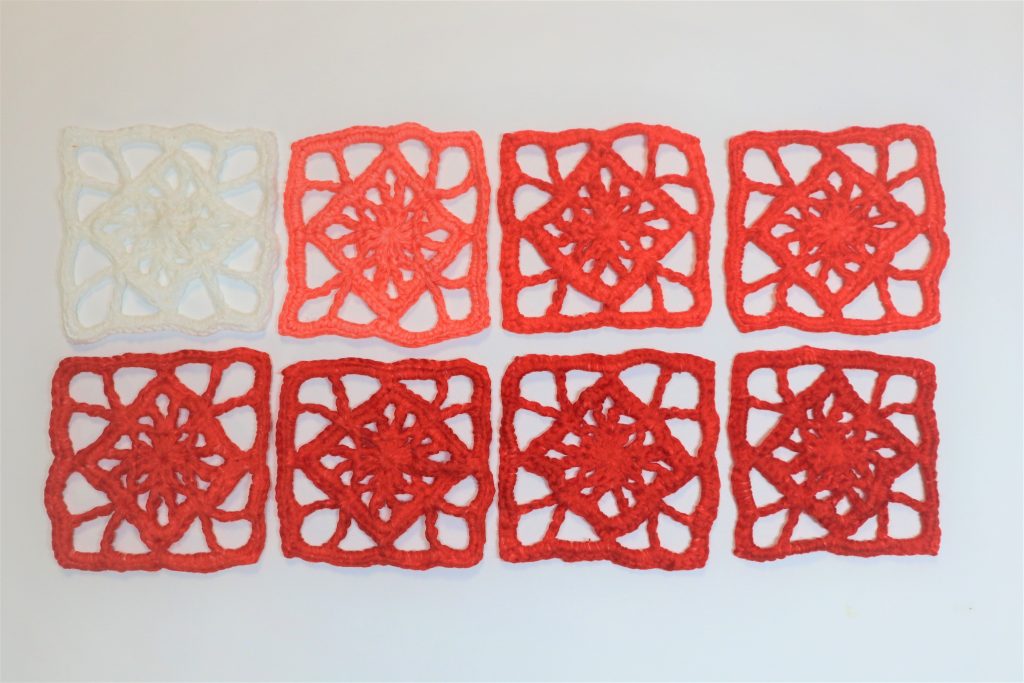 Dispose of dye bath. Snip waste yarn, but keep groups separated. Pat squares dry with a towel. If it is needed, block squares while wet before moving on to joining. Machine washing is not needed. Once squares have dried, move on to joining in the pattern.