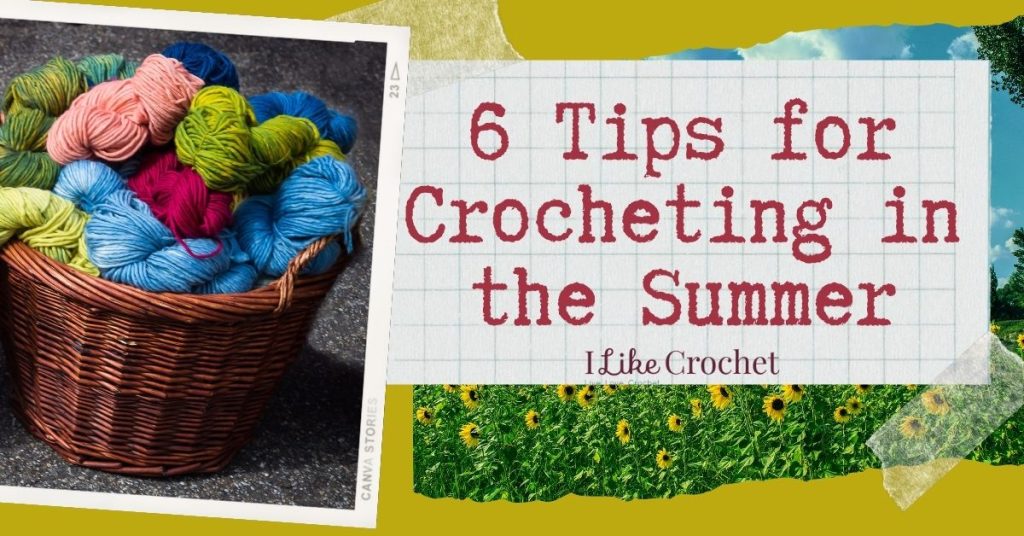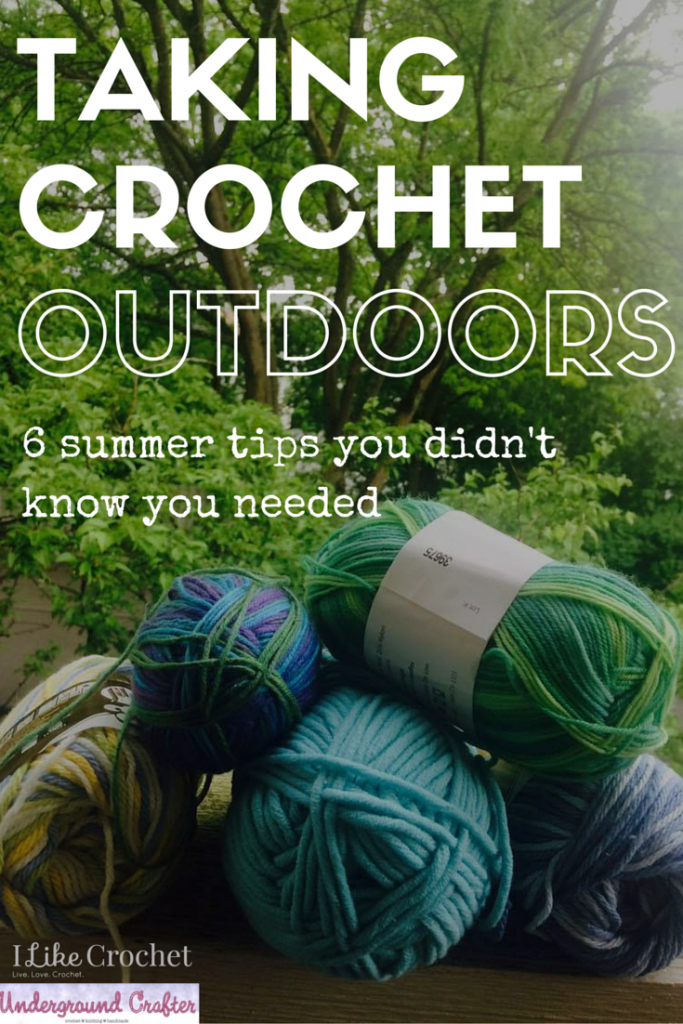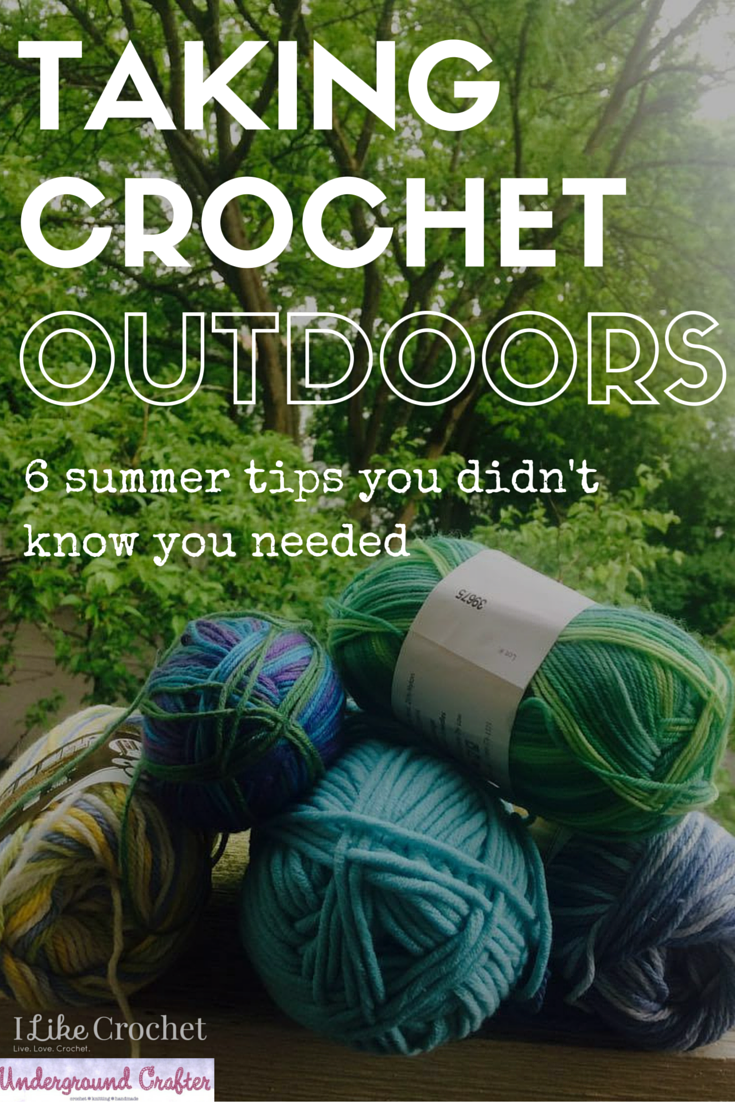 I'm Marie Segares from Underground Crafter. As the weather heats up, I find that I spend more time outdoors than usual. That doesn't mean I don't want to crochet as much as I do indoors in the cold weather, so I'm sharing 6 tips for bringing your yarn and hook with you outdoors this summer.
Travel in style
Choose the right bag and tools for crocheting on-the-go. Cosmetics bags, handmade hook rolls, or lightweight fabric project bags all work well. A bag that is easy to wash if it gets dirty or sandy will get the most use. If you'll be near water, consider something that is coated to keep your supplies dry.
Ditch the (heavy) weights
Take the opportunity to use lighter weight yarns in the summer. Lace, superfine, and fine weight yarns and crochet threads are great for the summer. Thinner yarns and thread are lighter on the hooks, so you'll be able to easily work with these as the temperatures rise. Lighter weight yarns and threads also have more yardage per ounce, so you can carry just one skein and still get a lot more project finished while you're out. An added bonus – you'll also be able to use your projects right away when you finish!
Focus on plant fibers
Cotton, linen, hemp, bamboo, and other plant fibers are great for summer projects. These yarns and threads are more breathable than animal fibers or synthetics are. When it's hot out, your fingers will thank me!
Swap out your hooks
Use wooden or bamboo hooks when outdoors in the summer. Your aluminum hooks may feel sweaty and can easily transfer heat from your hands and the fibers you use. Wooden or bamboo hooks will stay cooler and make crocheting more comfortable. These hooks are also easy to wipe down with a damp paper towel.
Bring the right project
I find that projects that are less complex work best when I'm outdoors since there may be more distractions than I'm used to indoors. Similarly, I enjoy bringing along portable projects that don't weigh down my bag. Before you head outside, think about whether you'll want to be working on that project if it's noisy or hot. If the answer is no, switch it up for something else!
You might also want to consider incorporating the outdoors in your project. Perhaps yarn graffiti is allowed in the park you'll be visiting, or you can find some beautiful stones to cover with freeform crochet while taking a hike.
And don't forget the notions
Of course, you'll need all your usual supplies in the summer, like your hook, yarn or thread, a yarn needle, a ruler, and a pair of scissors. But if you plan to get some serious crocheting done while you're outdoors, don't forget to pack these additional warm-weather accessories.
Avoid squinting, read your pattern more easily, protect your eyesight, and look great, all while crocheting.
Pattern protection. If you're using a printed pattern, cover it in a plastic sheet to keep dirt and sand away. If you're using a tablet or other device to read your pattern, consider using a screen protector to avoid scratches and other damage.
Manicure kit. If you'll be participating in outdoor activities, don't let a hangnail ruin your crocheting! Bring along a nail file and clipper for emergency repairs.
I hope you've found these 6 tips helpful. What are your favorite summer crochet tips?