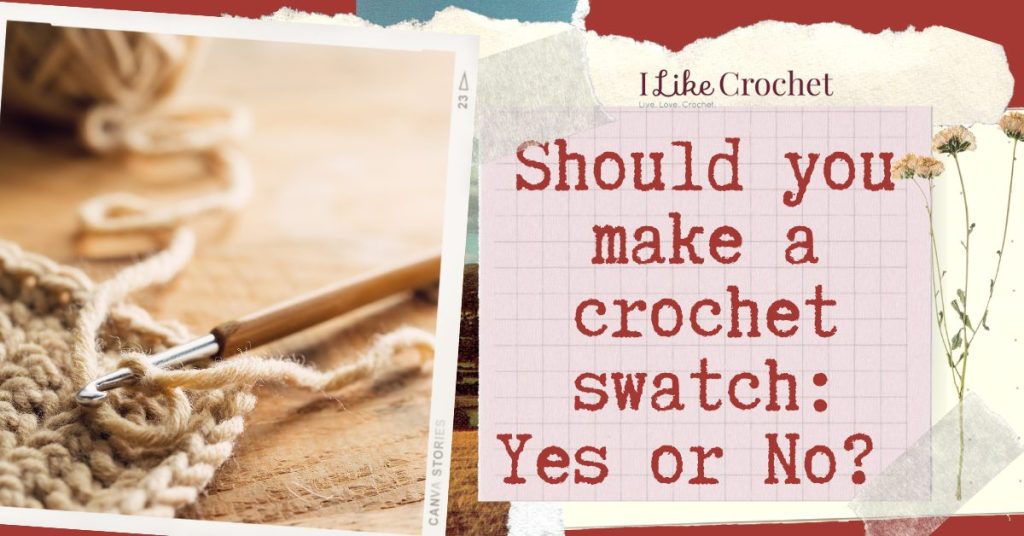 So, why is it that this helpful technique is often one that we all want to avoid? We asked our designers when they swatch, why they don't swatch, and for some tips to help us all out. Here's what they had to say:
Regarding garments…
"For a garment , I always swatch. For smaller projects, I usually don't. For me it depends on the project and the stitch pattern." – Susan Heyn
"It is definitely important for garments whether you are using the exact same yarn or not because tension varies between each crocheter. Sometimes I cheat and do a few full rows across to get number of stitches for gauge and then partial rows up to get the height for number of rows needed for gauge. It'll form an L shape in the end rather than a complete square." – Janet Pippin
"Depends on the project. I rarely swatch, but I do more often for clothing." – Deborah Carpenter
"I primarily do garments so swatching is an imperative step for me" – Arica Presinal
"Garments yes, everything else usually a no." – Sonja Otto
Regarding the final piece…
"Swatching is the difference between a homemade project and handmade object d'art." – Rosann Fleischauer
Finding the humor in swatching…
"I don't always swatch, but when I do I feel very accomplished!" – Emma Wilkinson
"Swatching greatly reduces the number of swear words a lengthy project will require." – Kati Brown
"I do when I'm designing, but not when I'm making things for myself. I feel like swatches are often unreliable. They lie!" – April Garwood
"Never swatch after midnight! Late-night swatches cannot be trusted." – Susan Kennedy
Just say no…
"N. O." – Melinda Miller
"I'm a fly by the seat of your pants kind of girl, I don't swatch but I do check gauge as I work." – Amanda Critchley
"Rarely. I tend to use the same yarn so I'm familiar with the gauge and drape to achieve what I need." – Tian Connaughton
"Sometimes but usually no." – Gwen Buttke McGannon
Swatching tricks…
"So I often swatch without swatching. I'll start a project, but I'll start with a sleeve or smaller section. If my tension is right, I'll keep going. If it's wrong, I can unravel and try again. The only time I do separate square swatches is if a submission calls for it, or I'm working in a yarn that won't unravel well." – Sarah Dawn
"I know swatching is important, but I hate it. It feels like a waste of time. However, I have learned that I can use a swatch as a pocket or a sleeve. That works for me!" –
Nazanin Fard
"Swatching is only necessary if you care how big the piece turns out. So for anything that has to fit, absolutely swatch. If you've got plenty of wiggle room (scarves, blankets), skip the swatch and dive right in." –
Sandi Rosner
So, do you swatch? Do you hate swatching but do it anyway? Let us know in the comments below!