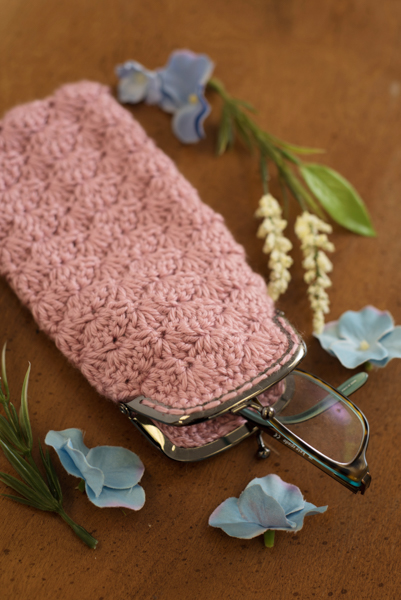 Simple and easy to work up, this case is a gift mom really needs. The soft yarn will be the perfect cushion for a pair of reading glasses and the pretty shell pattern makes the case an accessory she will want to show off. Plus, reduce the number of round repeats, and you will have a matching change purse.
Member-Only Content. Please Log In.
You are trying to access member-only content. If you are a member, please log in.
If you are not a member, click here to see membership offers.
Members will have unlimited access to all of the designer crochet patterns in our collections!