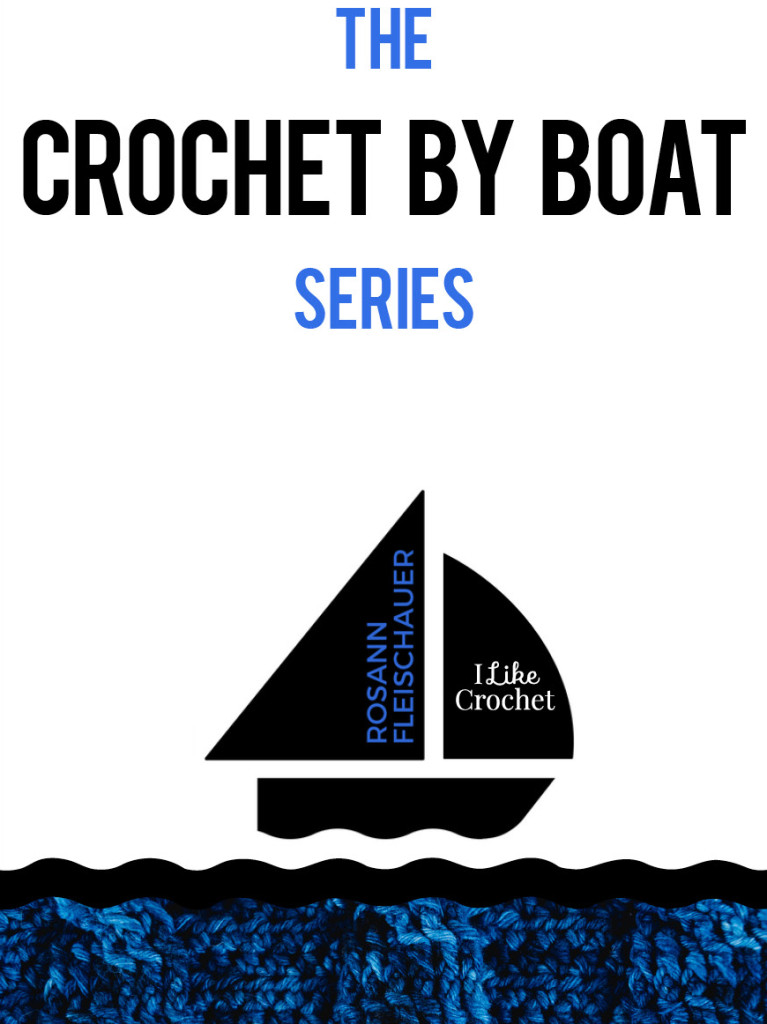 The approach to Mattituck is a calming reprieve from the Atlantic. As you navigate your way through Gardiner Bay, marvel at the serenity of its island namesake and pass by Shelter Island, you are on the cusp of a new adventure in the bucolic hamlet of Mattituck.  The pleasant hum of the marina and welcoming
The approach to Mattituck is a calming reprieve from the Atlantic. As you navigate your way through Gardiner Bay, marvel at the serenity of its island namesake and pass by Shelter Island, you are on the cusp of a new adventure in the bucolic hamlet of Mattituck.  The pleasant hum of the marina and welcoming staff at Strong's Marine will make your trip memorable.  Be sure to say "hello" to the crew in the office before you start out on your adventures in town.
Bring your crew along on your walk to town. It's not far, and they will enjoy the short walk. I prefer the walk along Wickham to the light even though it's a few steps longer; the light at that intersection makes it easier to cross the four lanes of lightly traveled roadway separating the waterfront from downtown. From Wickham take a right onto Pike Street then a left onto Love Lane, and you have arrived at our destination: Altman's Needlearts. To keep them busy, send your crew a few storefronts down to the wine bar or across the street to Lombardi's Love Lane Market for an outstanding chicken salad sandwich. We have some serious crochet matters to attend to while they are off enjoying the village and perhaps picking up provisions at the cheese shop.
Altman's Needlearts is a haven for fiber enthusiasts on the East End of Long Island. The most interesting thing about this shop is the selection of yarns available. I found some beautiful yarns for crochet, needlepoint and knitting cradled in the baskets and well-stocked cubbies lining the shop. Classics from Cascade and Berroco sit happily beside displays of Hampton Artistic Yarns, Lana Gatto, Queensland, Wonderland and The Fibre Company, all awaiting customers' creativity.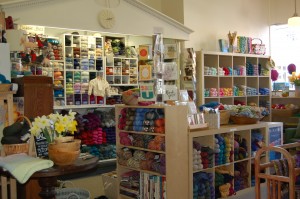 Yarn becomes an artistic expression of color and texture when arranged in a meaningful way. For those of us who find it difficult to express ourselves in color, the thoughtful arrangement of colors here makes the process of color selection less challenging.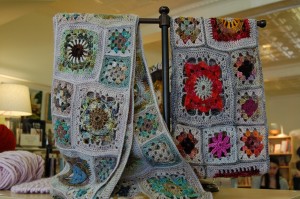 No need for a "crochet-friendly yarn shop" sticker in the window—the first samples I saw as I walked into the store were a finely crocheted scarf and cowl duo by Brooklyn fiber artist Evy Leonard.
Before diving into the cubbies, take a few minutes to look at the wide range of samples on display and the beautiful handiwork of Brooklyn textile artist Evy Leonard. Her approach to color, texture and the way they come together is inspirational.  Altman's has a selection of her cowls, blankets and pillows on display for sale throughout the store.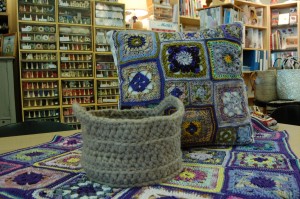 Picnic Perfect Dockside Dining is a lovely combination of colors, fibers and textures for a picnic afloat.  The pillow and blanket by Leonard pair nicely with a crocheted basket.  To make your own, you can take a class from Leonard to learn more about her technique and pick up the yarn to create your own basket.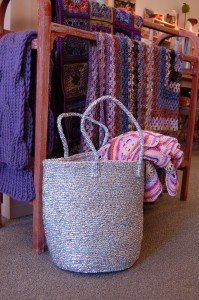 Picnic on the go—what better inspiration is there for a day of crochet at sea than seeing a display of blankets like this just as I walked into the store? The blankets feature the handiwork of Leonard, and the market basket is part of a collection available at Altman's from Bamboula Ltd. This particular basket is the Solid Silver version of the Mombasa Bag. For a little less bling, they have options in natural sisal, black and a variety of other colors.
One of the more enjoyable aspects of shopping at a local yarn shop rather than online is the experience of blending colors together, feeling the yarns and seeing how they work in concert to create a one-of-a-kind gift tailor-made for the intended recipient. Altman's is the perfect venue in which to create. Whether you find inspiration in finished samples or individual skeins, you can find it here. The tactile experience of yarn shopping is enhanced at Altman's by the wide range of fibers, colors and wide-ranging expertise of Kate Altman and her staff.  Altman's ability to blend colors and textures stems from a combination of her background in painting, interior design and textiles. Before moving to Mattituck eight years ago, Altman worked as an interior designer in Brooklyn and owned a fabric shop there called The Sewing Circle.  Her natural ability to blend colors and textures and to enrich the shopping experience through well-curated displays make shopping here at Altman's Needlearts a treat.  
Between customers, we had a few minutes to sit and talk about her experience as a shop owner. She missed the customer interactions and teaching when she owned The Sewing Circle, so when she moved out to Mattituck, it was only natural for her to open a fiber store. This time she chose yarn as her creative medium, and the crocheters of the North Fork are happy she did.  
"I missed the fabric store and seeing all the projects people made…I wanted to try something similar… to spark creativity and excitement in my customers," Altman said.
Altman is well versed in needlepoint, knitting and crochet. She teaches these skills in the store and continues to develop them by bringing in instructors who offer a wide range of classes to her customers.
Should you need a refresher or want to take a private lesson in a specific technique, call ahead to check on the availability of classes or private lessons from one of the store's four crochet teachers: Shiri Mor, Kelly Hatzmann, Rachel Ashton and Susanne Allen. Classes range from beginner knitting and crochet to specific project-based classes on hats, market bags, blankets and socks. Some classes are a few hours and technique specific, such as Mor's Tunisian Crochet Workshop and Allen's Campfire Blanket. I have worked with Mor in the past; she has the patience to help even the most timid of beginners. I've also learned a great deal from Allen, and I love her design aesthetic. If you can catch her campfire blanket class, I hope you enjoy taking it because it will take your glamping to the next level.  Other classes, such as Ashton's My First Sweater, run over a series of weeks to allow students a sufficient amount of time to learn, create and work on their skills. Leonard also teaches color theory classes a few times a year. If you can attend a class, I hope you take advantage of the time to learn from these gifted women. Call ahead or check the website for more information on upcoming classes.
Additionally, if you need a bit of creative camaraderie, stop by for one of the free weekly stitching groups that meet on Mondays at 10 a.m. or Thursdays at 6 p.m.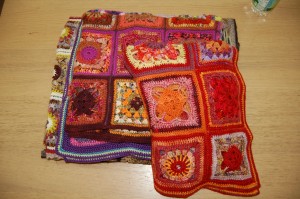 Inspirational colors and techniques abound in the selection of pillows and afghans on display throughout the store. These examples are from the hook of Leonard.  For a special treat, plan your trip around Leonard's color theory class.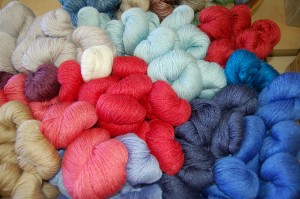 Mirasol Nuna, imported by Long Island's own Knitting Fever, is a DK weight blending of 40 percent merino wool, 40 percent silk, and 20 percent bamboo viscose. It crochets up beautifully on an F hook to create a fabric with a light hand and gentle shimmer as the silk and bamboo fibers catch the light. Whether you choose the timberwolf, waterfall, cherry bomb, lapis, aquamarine, lovely lavender or quicksand, you won't be disappointed by Nuna.
I asked Altman about what inspires her when she sits down with hook or needles in hand.  She said it comes from being here at the store.
"I just love what people come up with…. Their talent inspires me," Altman said.
Alas, we are not all so lucky as to have Altman's as our local yarn shop, so I asked her where else we could turn between stops in port. She suggests looking at Patternfish, Deep South, Ravelry, Instagram or blogs when stuck for an idea.  She recommends finding a few personalities to follow on Instagram and that one should "..see where the path leads; it can be very interesting."
Altman's patrons come from residents of the year-round community as well as vacationing visitors seeking a summer haven from hectic city living. Altman caters to the needs of this wide range of customers by carrying an array of yarns to suit more than a specific season. When I first visited in December by car, I was impressed by the variety of linen and cotton on display in a full range of colors and weights.
"I stock it year round for customers who travel… cotton, linen, and silk are great for winter in Florida," Altman said.  
On a more temperate day in May, the selection of Shibui is joined by an array of cotton from Cascade's Ultra Pima line.

Ever the thoughtful proprietor, Altman put a book nearby for customers seeking inspiration on the spot for the new selection of cottons fresh from Cascade.
Before you leave Altman's, I encourage you to take a look at the store's selection of locally manufactured soaps and hand lotions from Southampton Soaps or a wooden bowl from the studio of Jeff Stocco's Spring Lake Woods. These items make a nice gift for the non-fiber enthusiasts back home who might be picking up the mail or watering your plants while you are yarning around Long Island.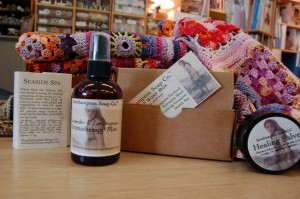 Southampton Soaps come in a range of scents. My favorite soap was Seaside Spa; it set the tone for a week at sea exploring all the beautiful shops along the coast of Long Island.  A little lavender mist set the mood for a quiet night's sleep back at the dock. Cannot make it in person, or don't have enough room to store it on board? You can order online at southamtonsoapcompany.com.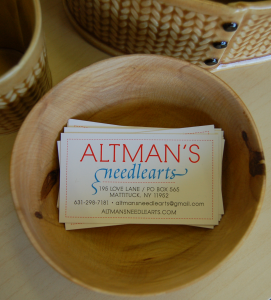 Artistic touches abound at Altman's Needlearts—even the business cards, nested in a handmade wooden bowl from the lathe of Jeff Stucco, make a special statement next to the tableware with a knit motif on it.
For repairs and other needlearts underway, check out the selection of sewing notions, including a wide range of threads, zippers and buttons. Altman's background in sewing and needlepoint is easy to spot. She even carries Mettler silk thread and an impressive selection of DMC should your fiber skills run towards embroidery, cross-stitch and needlepoint.
You'll be glad you made a stop in Mattituck's Altman's Needlearts to see why so many people love this gem of a shop on Love Lane. 

---
Altman's Needlearts
195 Love Lane
Mattituck, NY 11952
631-298-7181
altmansneedlearts@gmail.com 
Monday, Tuesday, Wednesday: 10am – 6pm
Thursday: 10am – 8pm
Friday, Saturday: 10am – 5pm
Sunday: closed
http://altmansneedlearts.com
Strong's Marine
2400 Camp Mineola Rd.
Mattituck, NY 11952-0098

631-298-4770

info@strongsmarine.com
http://www.strongsmarine.com
Roanoke Vineyard's Tasting Room
165 Love Ln
Mattituck, NY 11952 
Phone number (631) 298-7677
Lombardis' of Love Lane
170 Love Lane
Mattituck, NY 11952
631-298-9500