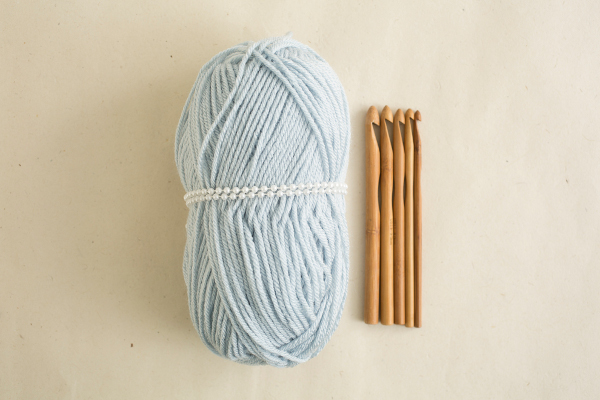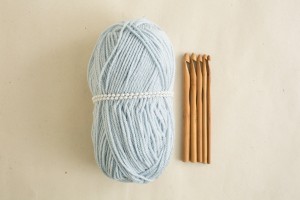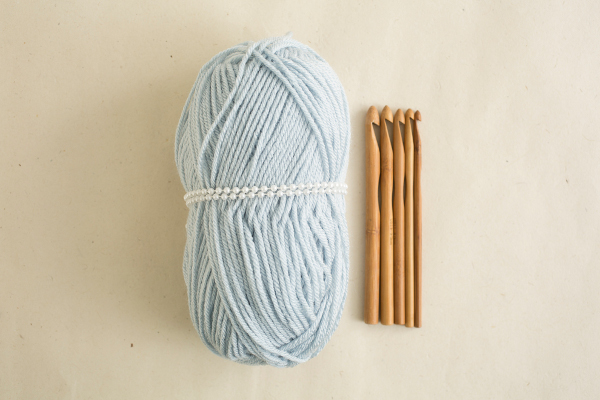 It's time for another Know Your Hook! This time around we'll tackle the hook sizes I-K, 5.5–6.5mm. These three hook sizes are the middle of the bunch in terms of standard crochet projects, so it's no surprise that they go best with the commonly used worsted weight yarn. This medium thickness yarn is ideal for just about anything from afghans to warm winter accessories.
The medium-ranged I-K hooks used for this yarn are pretty standard, and all are easy for a beginner's hands to hold. Hooks of this size can be used to make tight stitches or looser ones, and your worsted weight projects can be made with either. If you're looking to make a basic project or to teach someone how to crochet, this is the yarn and hook combination to use. Worsted weight yarn is the most common yarn size out there, ever-present in each and every store with a craft section.
Unless you're going for a specific style or level of delicacy, these medium hooks are probably your trusty go-to tools. Pull each stitch tight as you crochet for a stiffer and sturdier feel, or keep them relaxed and loose for a finished project that is as functional as it is soft.