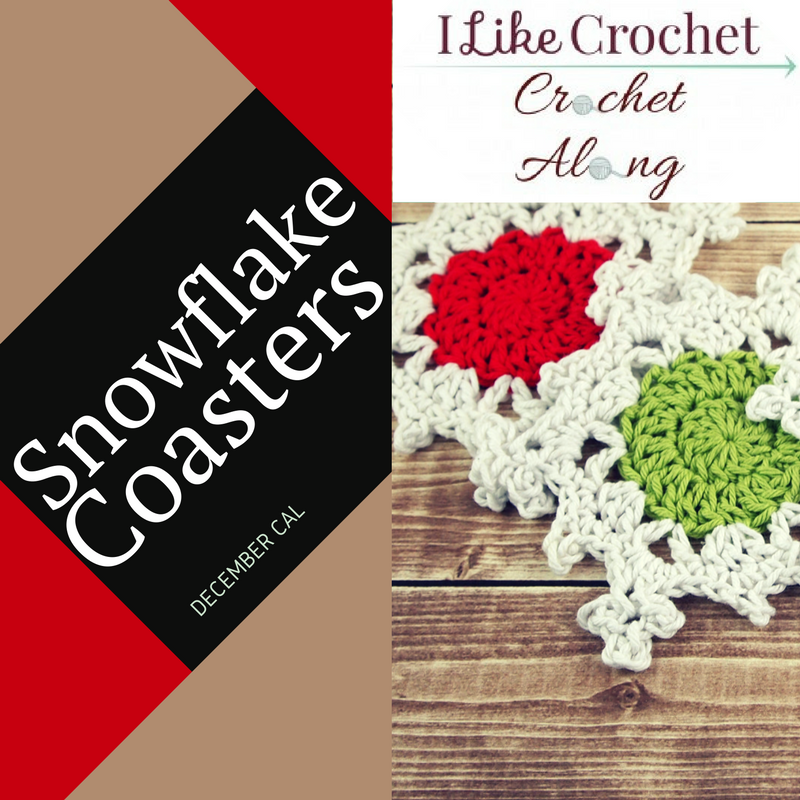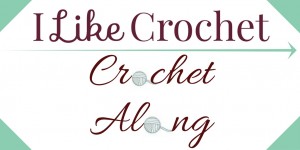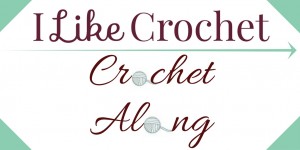 The holidays are so close, I'm already tasting the peppermint and sugar cookies. The last stage of Janaya Chouinard's Snowflake Coasters has arrived, and the finishing details are waiting to be added. This easy pattern produces beautiful results, and the inside of your house can soon become a winter wonderland.
Don't forget to refer back to the previous post if you need a refresher on the gorgeous picot stitch. Just like snowflakes, your coasters are uniquely yours, so be proud of this project once you're done!
P.S. Although it might be the last piece to the December puzzle, don't worry: we'll be back in January with a fresh 2017 design.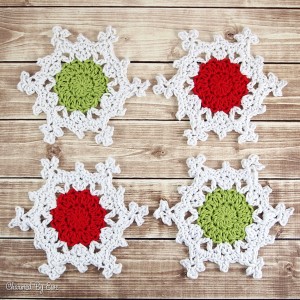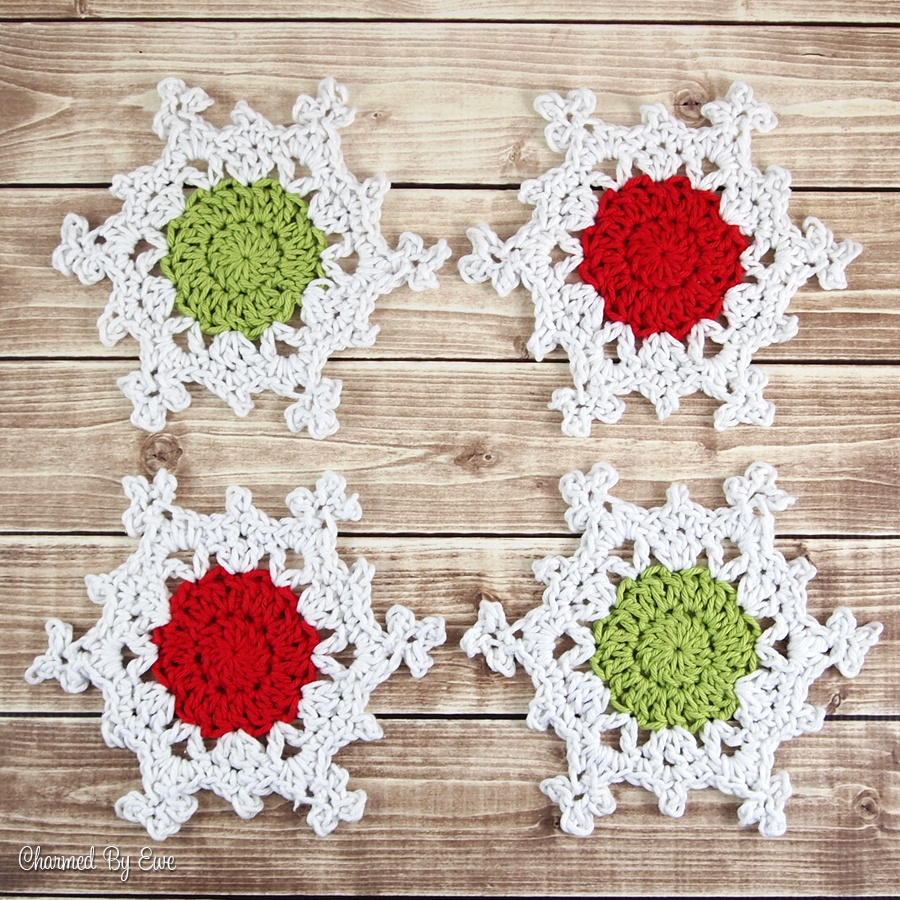 Pick back up here from last time:
If using two colors, fasten off and join new color in first stitch.
Round 3: Ch 2, in first st *make 3 dc, skip 1 st, in next st work [dc, ch 2, dc], skip 1 st*, repeat between * back to start, join in first dc (30 dc, 6 ch-2 spaces)
Round 4: Ch 1, *sc 1, in next st work [sc, 1 picot, sc], sc in next st, skip next dc, working into ch-2 space make [sc, hdc, dc, make 3 picots in a row, sl st in top of the dc stitch to anchor picots, hdc, sc], skip next dc*, repeat between * back to start, join in first sc (54 sts, not including picots)
Fasten off and weave in ends.
If you loved this crochet along and want even more crochet magic, be sure to subscribe to I Like Crochet magazine.