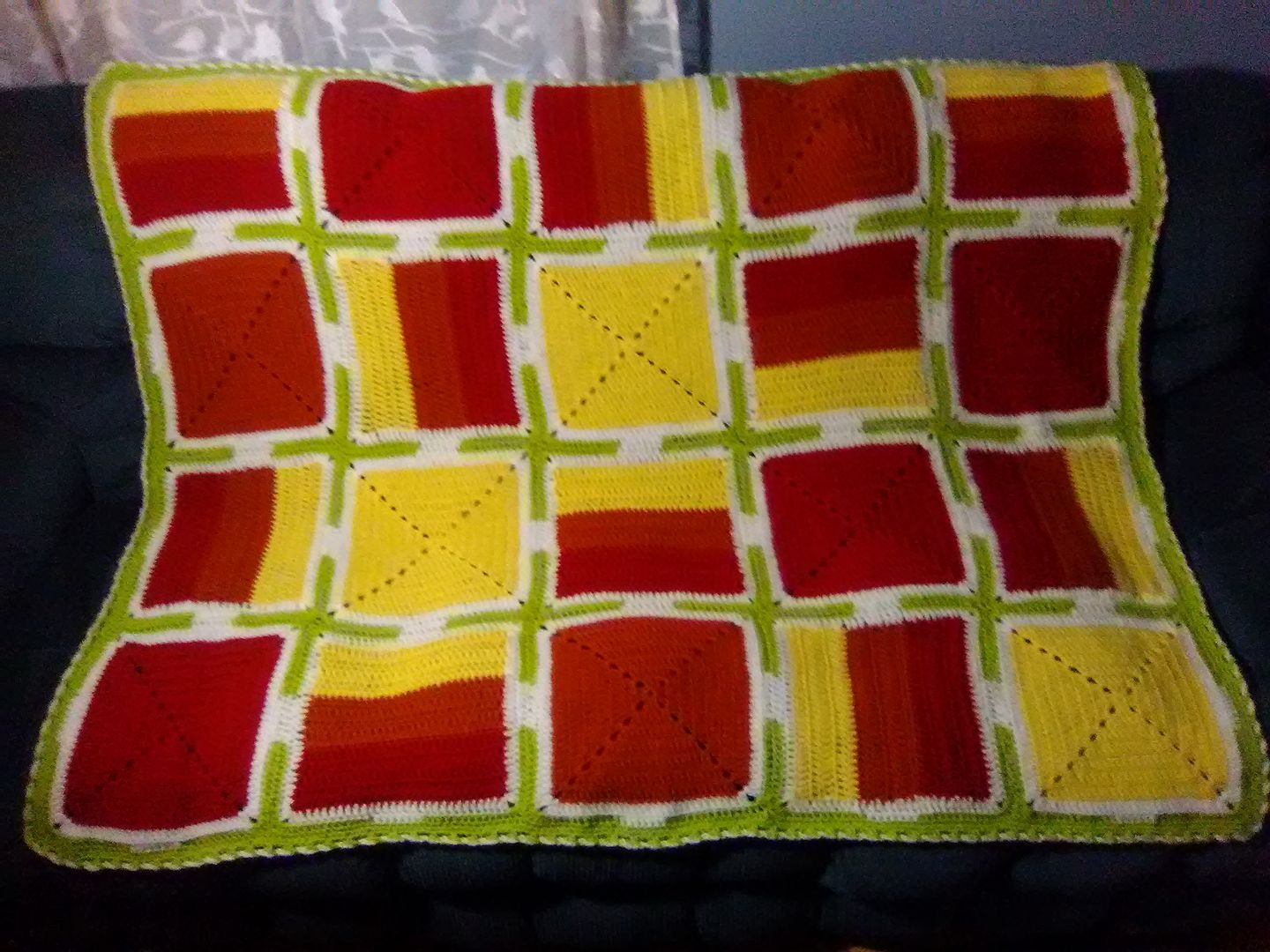 Thank you to all who joined us for the Suncrisp Appleghan CAL! We had so much fun working with Tamara Kelly of Moogly to create the CAL for you and we hope you had fun!
One of the best parts for us was seeing all of the photos of the CAL in progress. Some cats and dogs even joined in on the fun in photobombing the photos! You can see all of the adorableness over in our Facebook album.
If you loved this afghan, be sure to check out more of Tamara's designs on her website and be sure to check out the other patterns she's designed for I Like Crochet as well.

Inspired by bright colored apples, sunny autumn days and crisp fall air, this Appleghan captures the essence of Autumn without being drab. Late to the party but still want to make the Appleghan? No worries, all the information needed to get started can be found here!
Here are the Suncrisp Appleghan participants! Don't you think they did an excellent job? Each Appleghan looks wonderful!
Gloria T.
Jo J.
Stephanie R.
Cheryl C.
The randomly selected winner is…
Gloria T.! Gloria, if you see this please send us an email at submissions@ilikecrochet.com and look for a Facebook message from us as well! Enjoy your 1 year subscription to I Like Crochet Magazine!
Thank you all and stay tuned for more CAL events in the future!