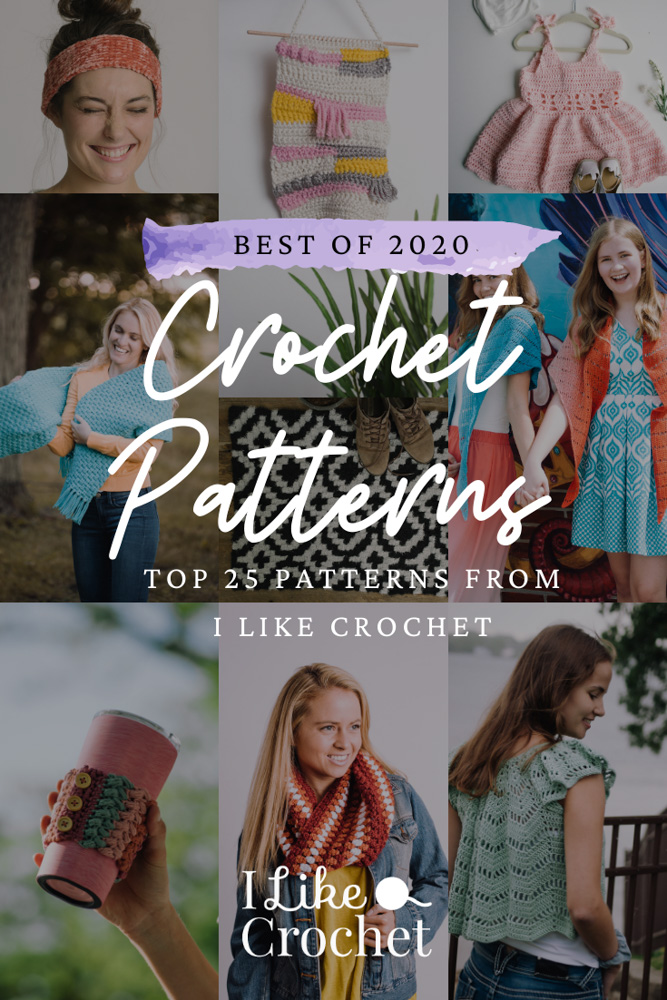 As we wrap up this crazy year that is 2020, we wanted to highlight the top 25 crochet patterns of the year as chosen by YOU. It was certainly an interesting year with lots of changes and hurdles to overcome, but what we all quickly realized is that crochet was still here ready to relieve stress, pass time, and generally make life better. We strove to provide inspiring and trendsetting patterns to our readers this year and we look forward to hearing what your favorite pattern is from the bunch. Without further ado, the top 25 patterns of the year!
Pretty in Pink
Blush pink might have been the real color of the year. Feminine and classic, these designs highlight a variety of techniques that show just how versatile this traditional baby pink really is.
Click here to view the entire collection!






Corner-to-Corner
We are so happy that these designs were so well-loved this year! We had a blast collaborating with designers to use Red Heart Hygge yarn to create these stunning boho designs. C2C is a wonderful way to create southwestern geometric techniques and the hygge yarn adds a softness that just can't be beat.
Click here to view the entire collection!





Terrific Texture
The Coffee Bean Stitch, Crochet Cables, Berry Stitch, and Granny Stitches make up these patterns. Crochet stitches offer so many options for texture and interest and this mixture of patterns shows that crocheters LOVE texture.
Click here to view the entire collection!




Cozy Chenille
A trend that we were seeing on runways and in stores all year was chenille! Some of us remember the last time that chenille made an appearance in the 90's but we are pleased that this trend made a comeback in a more fashionable and cozy way. This collection of patterns highlights several brands of chenille yarn and several ways to use if from décor to accessories. We're still in love!
Click here to view the entire collection!





Fringe Benefits
One thing is for sure: fringe adds flair. These two designs would have looked lovely without fringe, but we have to say that the addition of fringe adds that fun pizzazz and finish that many crocheters love.
Click here to view the entire collection!


Caribbean Blues
Crocheters had the blues this year, but in a good way! These three patterns show just how versatile this hue is whether soft or vibrant. Blue may seem like the "go-to" color, but these designs prove that you can stand out in this lovely and agreeable color in the best way possible.
Click here to view the entire collection!



Which crochet pattern was your favorite? We'd love to hear from you in the comments!
We can't wait to bring you more gorgeous crochet patterns in 2021! Have a happy, safe, and healthy rest of your year!