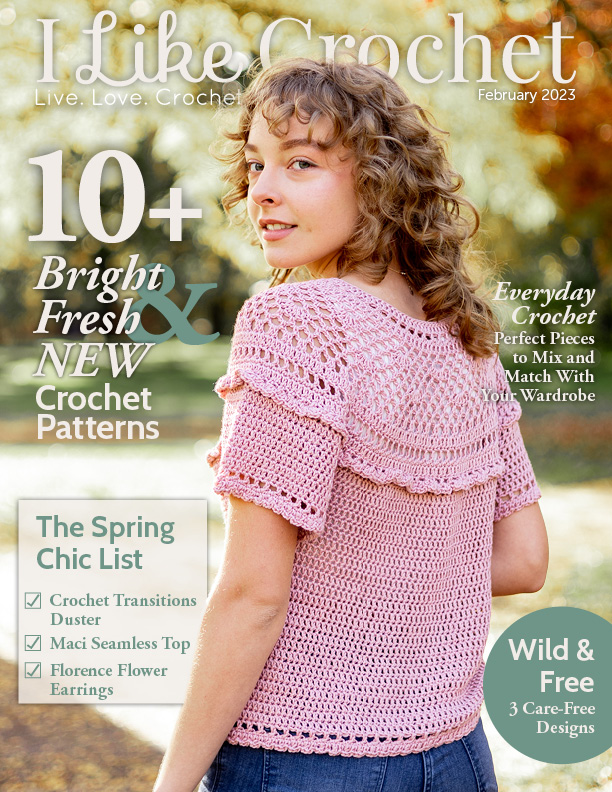 Cardigans, totes, shawls, scarves — plus accessories for you and your home. Make something for a friend, but be sure to make something beautiful for yourself!
Dear Crochet Friend,
It's that time of year when things are still cool enough that we need to layer up, but we can hear spring calling not too far away. This is a great time to create a few new pieces for your wardrobe — including accessories!
Our February issue takes granny squares to new levels and sweaters to new lengths! Let's take a look at what's waiting for you in this latest issue.
Everyday Crochet
Take a little bit of spring with you wherever you go, with our Libbie Granny Square Panel Bag. Libbie will become your newest favorite shoulder bag, with a flowing floral design and bold striping. This project, rated easy, should go on your "What will I make this weekend?" list.
Maybe you need a quick and cute over-the-should bag to carry your essentials. Then make our Pamela Granny Square Bum Bag. This bag features floral granny squares that are just bursting with the feel of springtime. Get your hooks out and finish this fun little bag in a weekend.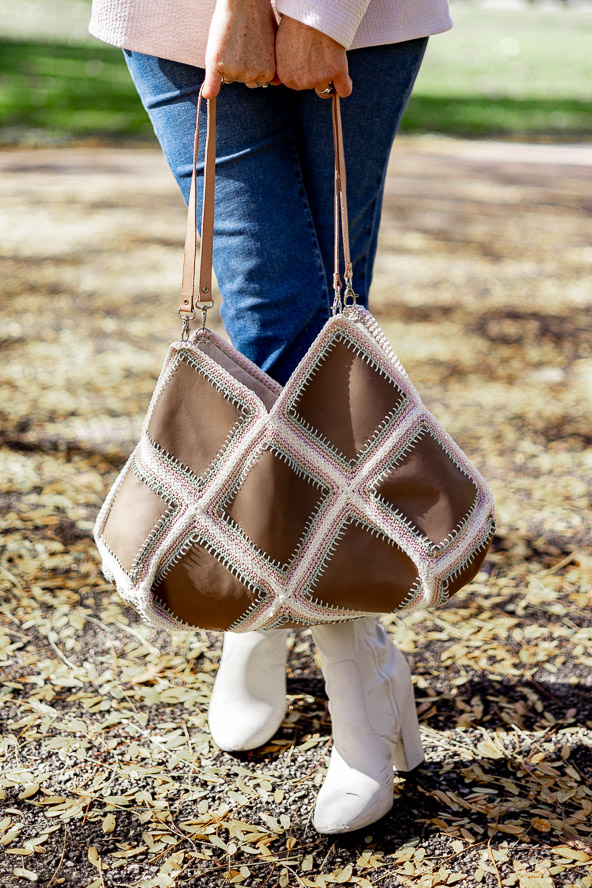 Or how about something a little bigger with a polished look? Our Maura Motif Leather and Crochet Tote will carry your stuff in style. Use real or vegan leather to create this lovely statement piece. And as fancy as this bag looks, it's rated easy — so make yourself something special!
One of the great things about crochet is how easy it is to work up motifs to embellish an existing garment. We have two projects for you as you look forward to spring: the Loren Crochet Modified Halter Tank that transforms a plain tank into a stunning warm-weather top, and our Ashlyn Crochet Modified Long Sleeve Tee for those cooler days when you want to add a burst of fun to your wardrobe.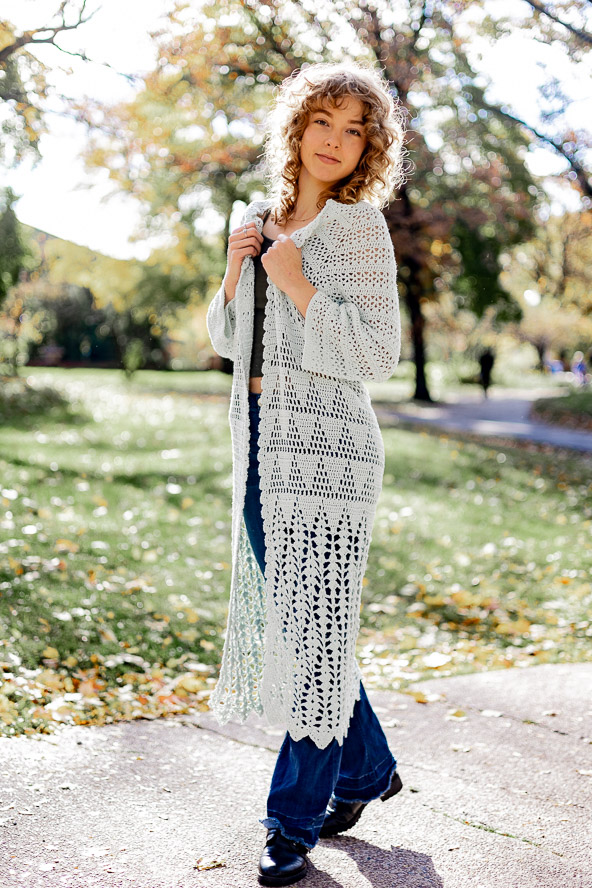 Spring Chic List
It's not too early to start planning a couple new spring wardrobe pieces. Start with the Maci Seamless Crochet Top, with its lacy yoke and ruffle. This top has a lovely drape, loose sleeves, and airy edgings — and it's seamless!
Some wardrobe pieces can take you through several seasons, and our Crochet Transitions Duster does that job exceptionally well. This elegant duster features several stitches, from v-stitches to an array of granny shell stitches. You'll enjoy making this duster as much as you'll enjoy wearing it!
And nothing says spring like a new pair of earrings. Make these Florence Double Flower Drop Earrings from lightweight cotton thread, join the flowers with a jump ring, and add them to an earring hook. You could be done in an hour — unless you have plenty of cotton thread on hand. Share the anticipation of spring and make some of these earrings for friends and family (or make yourself a colorful bouquet to make each day special).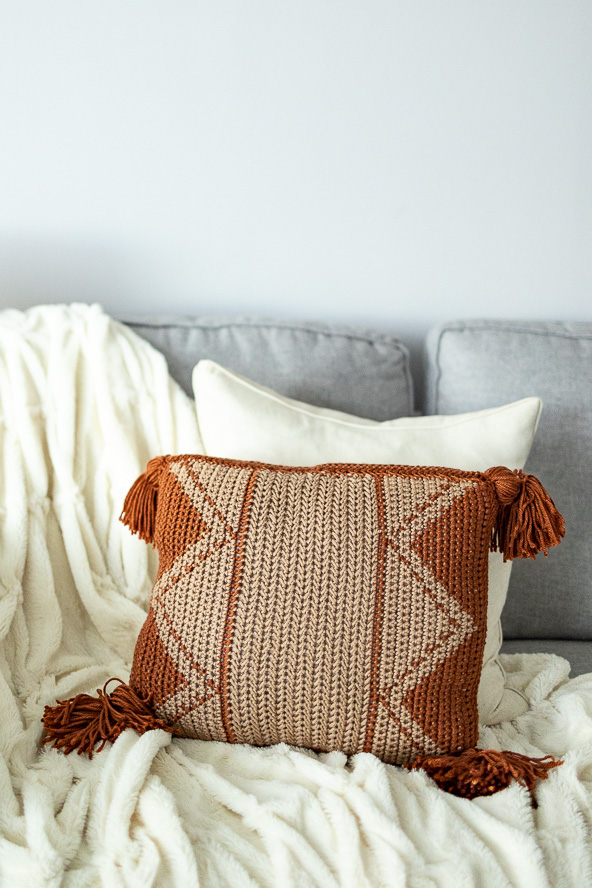 Wild and Free
Set your sofa free with a new throw pillow (or two!) when you make our bold and bright Sundown Pillow. You'll love the textured herringbone stitch in the middle and the tapestry crochet will really make that zig-zag pattern stand out!
A classic sweater gets a fun update with our Cailyn Henley Sweater. Patterned after a classic henley sweater, this piece works up side to side to give you a comfortable new take on a timeless style.
And if you're ready for something elegant and airy, our River Walk Crochet Duster is just the thing. The all-over leaf lace pattern is easier than it looks, making this a very intuitive pattern. For the full airy effect, finish off this duster with a trellis-style fringe; it looks lovely, and it gives you chance to try your hand at macramé!
Sweet sweaters, dramatic dusters, terrific tops, totes and more! Which project will you create first?