Special Charter Membership Invitation to join the I Like Crochet Gold Club
HALF-PRICE

offer now in effect, plus a unique bonus: Get 2 FREE copies of our latest crochet DVD, "Crochet Secrets Revealed: 12 Tutorials by Michael Sellick" when you join today!

Dear Fellow Crocheter,

Do you get a lot of crochet advertisements from crochet publications in your inbox? I certainly do. And if I open those emails, it seems as if they're all alike: Buy our patterns! Like our page! Watch our videos!

These crochet publishers have some decent products. But it's never anything that really grabs me, you know? I've never yet whipped out my credit card to join, buy or subscribe.

I Like Crochet magazine is different from any other source for how to be the best crocheter ever (more on that below). And now we've got the ultimate deal for you, one that will really knock your (hand-made) socks off!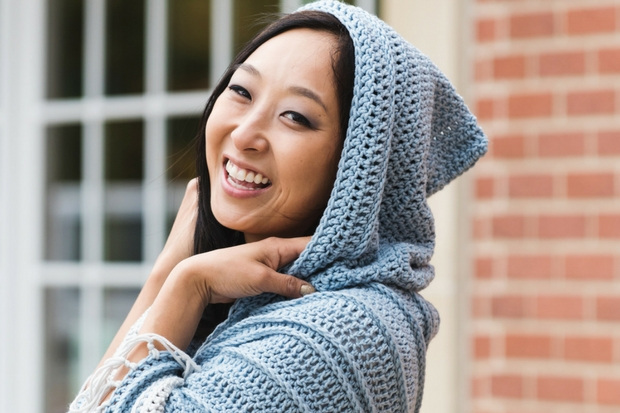 Join the I Like Crochet Gold Club for HALF-PRICE today, and get all of this:
A full year of upcoming issues of I Like Crochet magazine—BOTH the web edition and the tablet edition, including 150+ exclusive designer crochet patterns and articles with step-by-step instructions, video tutorials and full-color photography for details of projects and stitches
Instant access to EVERY issue we've ever published—a vast library of more than 4 years of issues with 600+ patterns and articles
A full-year's subscription to the I Like Crochet Collections Club that includes 50+ gorgeous designer patterns
Regular e-newsletters, full of the latest crochet tips & tricks
Free patterns, expert tips, and Crochet Along community events
NEW! 2 FREE copies of our "Crochet Secrets Revealed: 12 Tutorials by Michael Sellick" DVD—featuring patterns and tips from an expert designer. Keep one for yourself and give one as a gift to a lucky friend!
And here is what you don't get when you become a Charter Member of the I Like Crochet Gold Club—advertisements! That's right, we're advertising-free, so that we can devote more time, space, and effort to helping you be an awesome crocheter!
Claim Your Charter Membership Invitation Today—and get the special HALF-PRICE membership discount!
I actually started to do the math so I could tell you how much you'd be paying for patterns, and it turns out, we're practically paying you to use our patterns!
I think you'll agree that this really is an unusual offer—an incredible deal that truly stands out in the crowd, and one that you don't want to ignore! After all, these patterns come from our network of vetted top crochet designers, and we pride ourselves in offering exclusive patterns that you won't find anywhere else in our new issues.
Yet you'll pay practically nothing for each pattern—and on top of that, they're all available on your tablet, laptop or computer, any time you want, anywhere you are!
All of these patterns are designed exclusively for I Like Crochet. Join the I Like Crochet Gold Club to unlock the best patterns from the best designers in a gorgeous, easy-to-use digital format.
Plus, they're scrupulously double-checked, tested, and tech edited, to ensure professional results every time.
I Like Crochet is unique in its professional approach to helping beginners and experts alike achieve outstanding results. With I Like Crochet, you'll get stunning and fashionable designer crochet patterns to set your work apart from everyone else's, plus a huge array of instructional articles and even professional videos to explain new techniques.
On top of that, the I Like Crochet Collections Club has new collections each year, and is the hottest new way to build your library (digitally—no bulky paper patterns that can easily tear or wear out from over-handling!).
More professional, easy-to-follow, gorgeous patterns than you ever imagined!
For as long as you stick with the I Like Crochet Gold Club, you'll never have to struggle with poor directions, patterns with mistakes or ordinary designs ever again.
Your I Like Crochet Gold Club Charter Membership gives you unlimited access to all of our crochet patterns and content, 24-hours-a-day on whatever device you prefer—desktop, laptop, or tablet. And the content is fully searchable, so you can find exactly what you want—when you want it—at your fingertips in an instant.
So here are the kinds of patterns you'll get—600+ patterns from our library, plus 150+ new patterns every year—when you join the I Like Crochet Gold Club:
Accessories
Afghans
Amigurumi
Baby items
Bags
Christmas crochet
Cowls
Dishcloths
Dresses & skirts
Gloves & mittens
Hats
Home décor
Scarves
Shawls
Socks & slippers
Sweaters
Tops
And the library of photos and video tutorials is gorgeous, inspiring, and practical—showing you exactly how your finished patterns should look and exactly how to execute stitches and patterns, even the difficult ones!
Think you might find a pattern or two out of all that to start on right away?
And remember those pesky advertisements from other crochet publishers that I mentioned earlier? Not only do they clog your email inbox with irritating offers, but they also use up pages in their magazine for advertisements that could have been dedicated to crochet patterns! Not I Like Crochet. Our magazine is 100% ad-free so that you can focus on learning new techniques or stitching something beautiful.
Claim your HALF-PRICE Charter Membership to the I Like Crochet Gold Club today and also get 2 FREE crochet DVDs!
When we first put this new club together for crocheters like you, your needs and desires were top-of-mind. We're the ultimate resource and network for crocheters everywhere, offering original designer patterns and content from authoritative and respected voices in the crochet world.
I can't wait to show you everything we have for you. Don't wait—you'll need plenty of time to work on all the incredible projects in store for you!
Best regards and for the love of crochet,
Caitlin Eaton
Editor, I Like Crochet Magazine
P.S.: With this special HALF-PRICE Charter Membership offer, you'll get 600+ patterns from us, plus more than 150+ new patterns every year. And when you join today, you'll also get 2 FREE copies of our latest crochet DVD, "Crochet Secrets Revealed: 12 Tutorials by Michael Sellick"—one as a gift to you, and one for you to give as a gift to your favorite crocheter this holiday season!
Offer valid to US/Canada residents only.
P.P.S.: Here are just a few of the tantalizing patterns sitting in our library right now—in a single issue!—to which you'll get instant access when you join the I Like Crochet Gold Club:
Merry & Bright Garland
One Skein Joy Slippers
Cady Cowl
Dachshund Through the Snow Amigurumi
Belle Brioche Beanie
Powder Polar Bear Pocket Scarf
Penguin Waddle Rattle
Lucy Scarf
Merry Chrismoose Lighted Pillow
Felix Faux Fur-Lined Cowl
Poinsettia Tote
Blizzard Bear Hat
Cup of Kindness Mug Cozy & Coaster