August 2021: Table of Contents
As warmer weather tapers off and fireflies disappear from the night sky, it's time to look ahead to my favorite season: fall. While the changes autumn brings are wonderful (think vibrant leaves, refreshing breezes and pumpkin-themed everything), the transitional months in between can be challenging to know what to crochet – do you keep things light or do you look for warmer pieces for the inevitable cooler nights ahead. Our solution? Why not do both?
From autumn to August, this new issue is full of patterns to inspire you as you crochet for the end of summer, but also prepare for chillier days ahead. Start with our selection of brand new accessories featuring three must-have cowls and the gorgeous Jaelynn Ripple Scarf. Have you always admired the beauty of the sunrise? Look no further than the Southwest Sunrise collection, featuring a hairpin lace afghan, gorgeous pillows inspired by the southwest, a unique crochet wall hanging and more.
Next, add some staple pieces to your wardrobe with the timeless Jessy Tank Top or the Makayla Mesh Sweater. Both are destined to become classics as you crochet them for yourself, your friends and your family!
Last but not least, have some fun with the cutest (and sweetest) crochet donut pattern. While practical pieces are fun, we just couldn't resist this charming, whimsical project. Whether you turn them into a donut garland, use them to decorate the table for special parties and gatherings, or just use them as decoration for the kitchen, you'll love how fun these little guys are to make.
Happy crocheting,
Caitlin Eaton
Features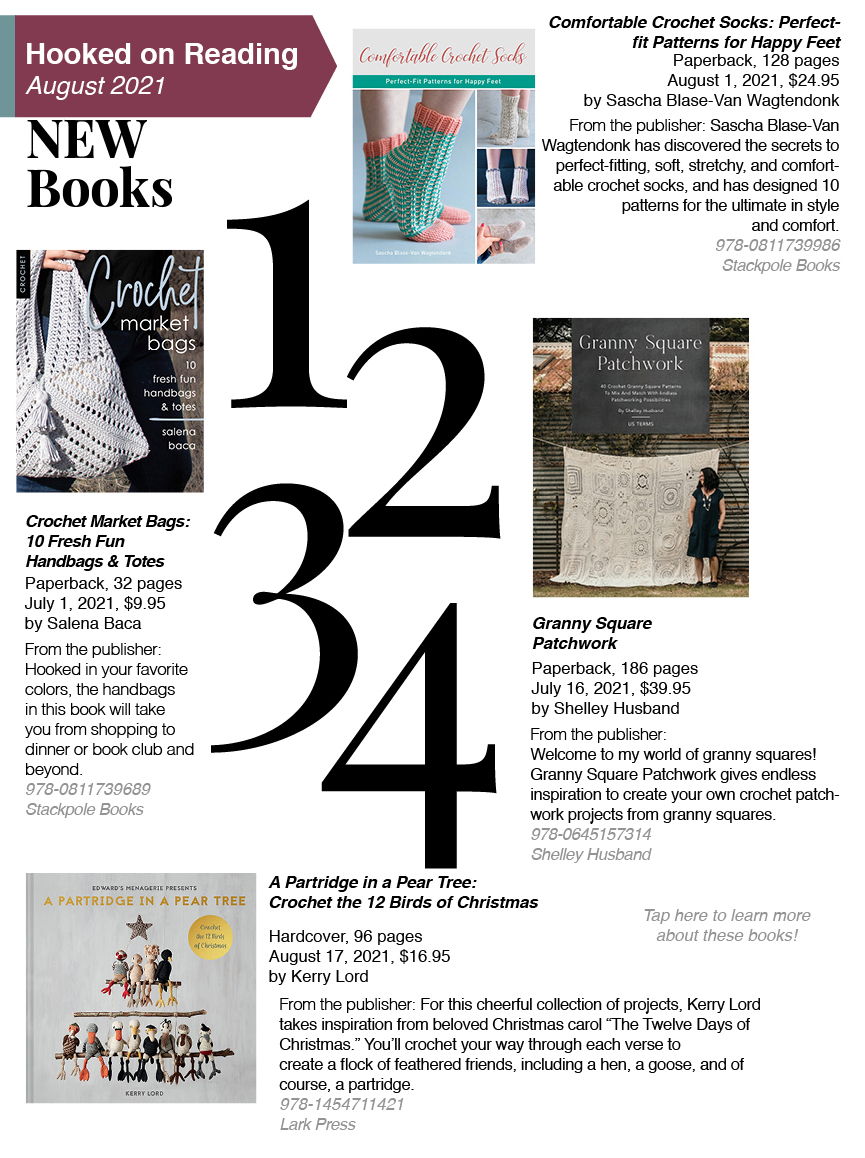 Check out these 4 brand new books that are releasing this summer and add to your reading/crocheting list! Read More
---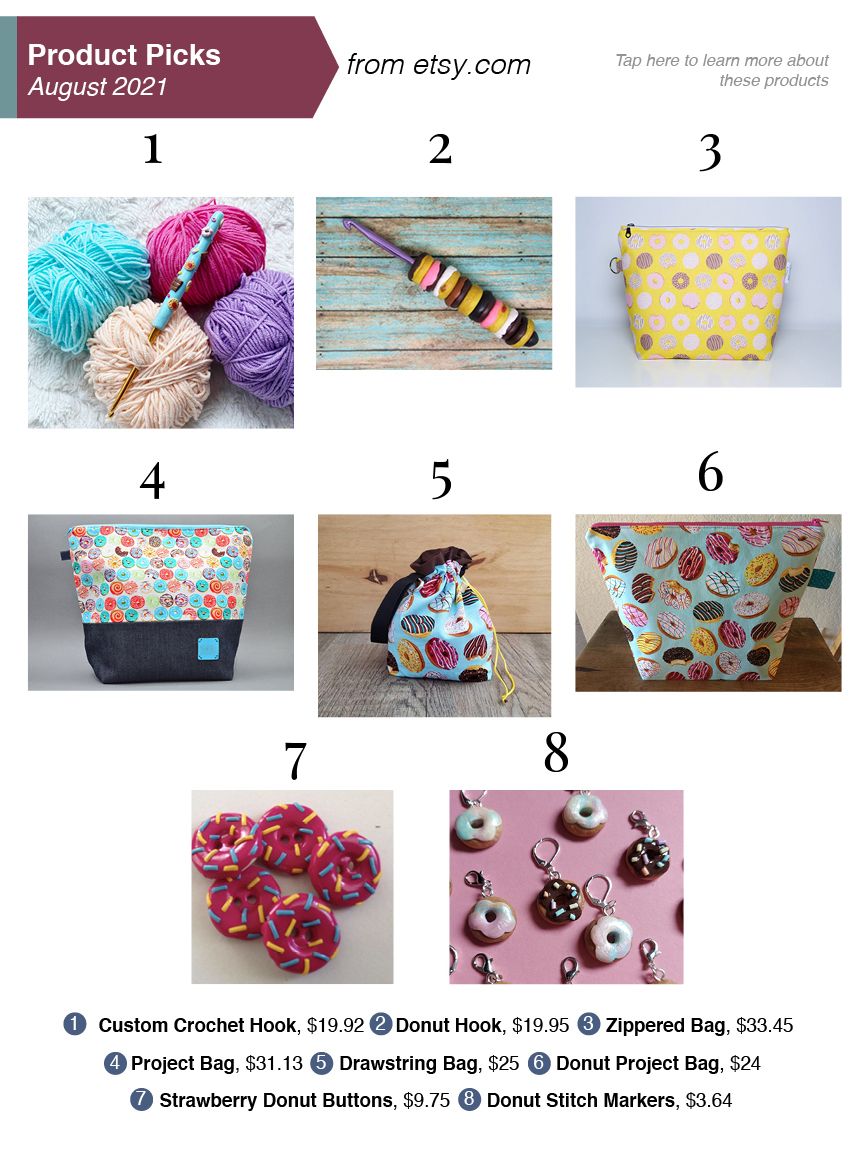 Donut worry, crochet happy! These donut themed crochet products will make your crocheting experience even sweeter. Read More
---
Patterns
Southwest Sunrise

From August to Autumn

Scarf Stories

Sweet Surprises
Departments