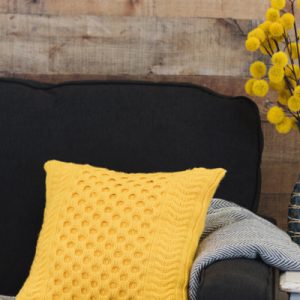 To complete the fabulous Pineapple Tunisian Pillow, you'll need to master the 6-stitch right cable. This technique, demonstrated in the photos below, will achieve the most stunning "knit" like cables!
 6-stitch right cable (C6B)
Tks the first 3 sts.
Slip these 3 sts on a cable needle, hold to back of work.
Tks next 3 sts, place sts on
View Project