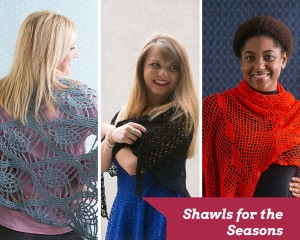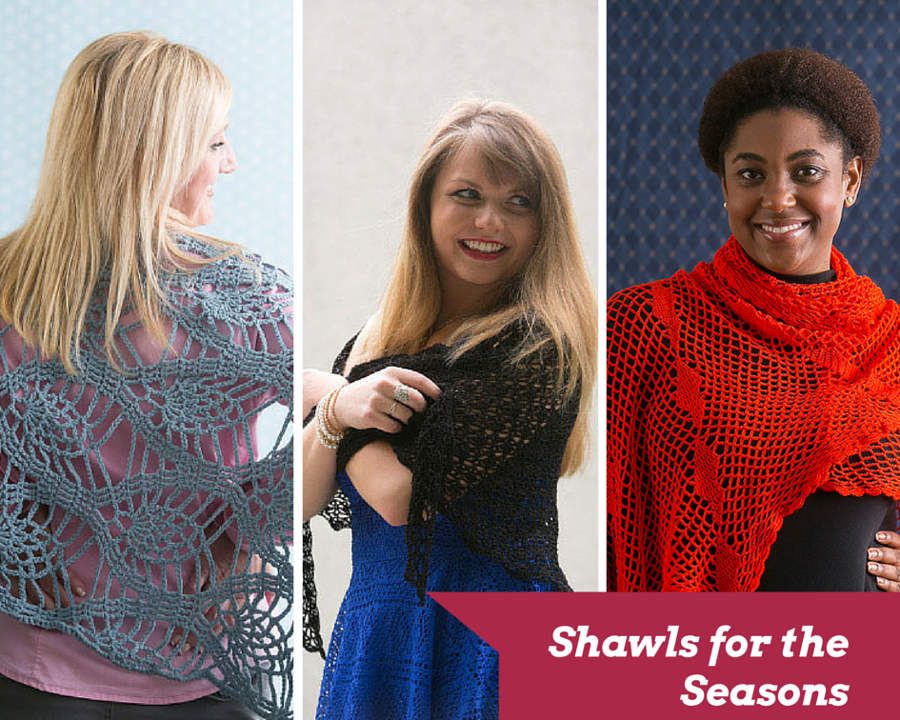 Crochet shawls are the perfect accessory for any occasion. When made from lightweight yarn they become delicate and airy accessories that are best for summer nights. You can also make crochet shawls from thicker and heavier yarn for something more fall and winter appropriate. No matter the season, crochet shawls are the perfect cover-up. There are many types of shawls to choose from, from delicate crochet lace shawls to warmer winter pieces, and they all range in difficulty, so even a crochet beginner can learn how to crochet a shawl for any season.
Honestly, shawls are such versatile and under-rated accessories. They can be worn in so many different ways and are just as easy to toss into a bag when you go out somewhere. A light sweater is always nice, but being able to wrap yourself up in a large and cozy crochet shawl when it's a little chilly outside is key. Because of their range and versatility as year-round accessories, we've collected our favorite crochet shawl patterns for you to enjoy.
Don't worry, you don't have to be a master with a crochet hook to make these, some are perfect for crochet newbies and don't require too much shaping at all! Then, if you have a little more experienced, there are some more intermediate crochet shawl patterns thrown into the mix, some that require increases or decreases or even some lace-work. Whatever your skill level and whatever you're after, you'll find something you enjoy in this great collection of crochet shawl patterns.
Cold-Weather Crochet Shawls
When you can't wrap yourself up in a blanket to go out in public, these heavier winter shawls and crochet wraps will do the trick! Learn how to crochet a shawl with plush yarn to keep yourself warm when it's colder out. From basic rectangular shawls to ones with lacy motifs, these fall and winter-ready shawls are sure to keep you warm.
Warm Weather Shawls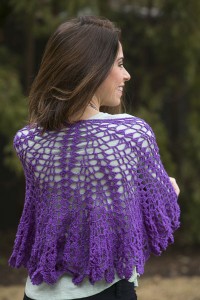 Light and airy are the magic words for warm weather shawls and wraps. Made with lighter yarn and typically featuring a mostly lace design, these crochet shawls will chic you up without weighing you down. Perfect for when you need just a little something to throw onto an outfit or for when you know you'll be stuck with a colder air conditioned room or somewhere outside at night, these light shawls and wraps will be your spring and summertime go-tos.