February 2021: Table of Contents
No matter what this year has to offer, one thing is certain: it's never too late for a fresh start or to try something new. So ask yourself: What do you want to accomplish this year? Is 2021 going to be the year you finally finish all your works in progress? Perhaps you'll tackle your first sweater? Or maybe you'll try your hand at crocheting some new home décor for the living room? No matter what you decide, we're here with a fresh set of patterns to inspire you.
Feeling spring ready? Get a head start with the gorgeous patterns featured in our On The Horizon section. Featuring lightweight scarves, a crochet bag made with Queen Anne's Lace motifs and delicate sweaters that are ideal for layering, these pieces are patterns you'll return to year after year.
Feeling like a home refresh is in order? Our Comfort Cues section has everything you need to create a fresh and cozy space. Featuring the coziest blanket, a southwest-inspired pillow set, an adorable (and practical) bedroom organizer, a bold geometric rug and more, you'll have your home feeling brand new in no time.
Plus, don't miss our personal favorite: the Convertible Pocket Shawl. It's super stylish, versatile, can be styled multiple ways and it has pockets. Need we say more?
Happy crocheting,
Features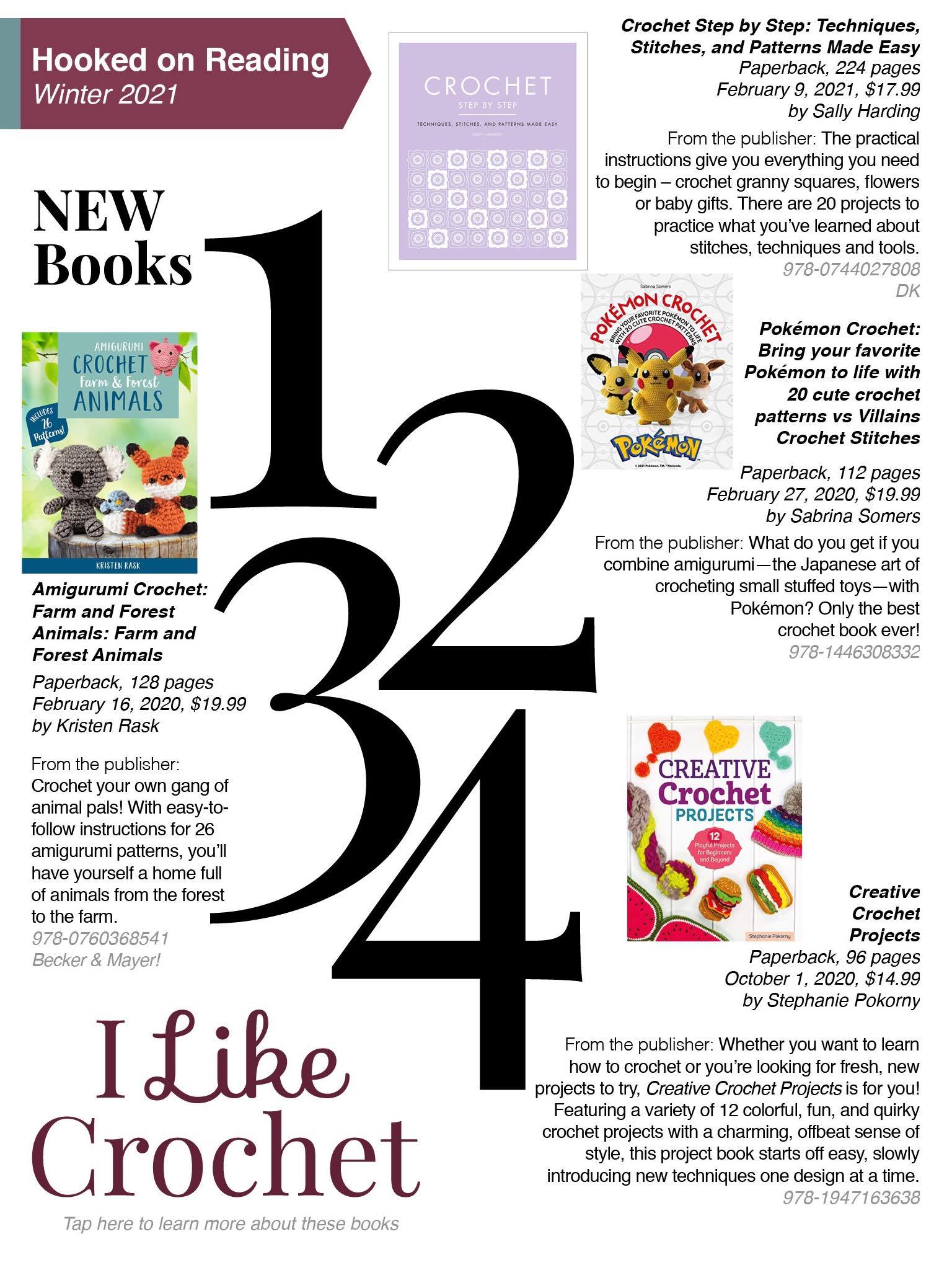 Crochet Step by Step Pokémon Crochet Amigurumi Crochet: Farm and Forest Animals Creative Crochet Projects Read More
---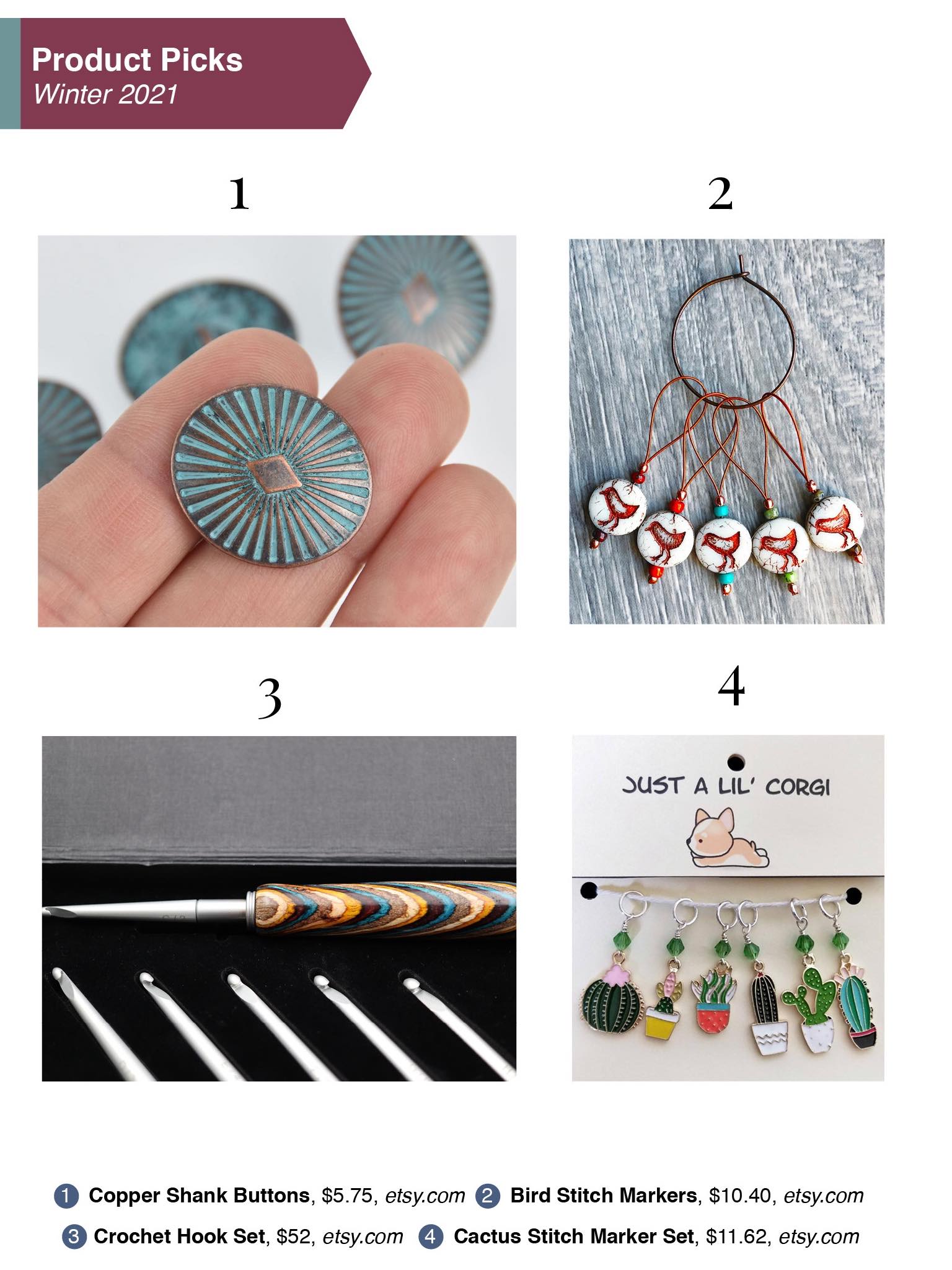 Copper Shank Buttons Bird Stitch Markers Crochet Hook Set Cactus Stitch Marker Set Read More
---
Patterns
Comfort Cues

On the Horizon

Midwinter Makes
Departments