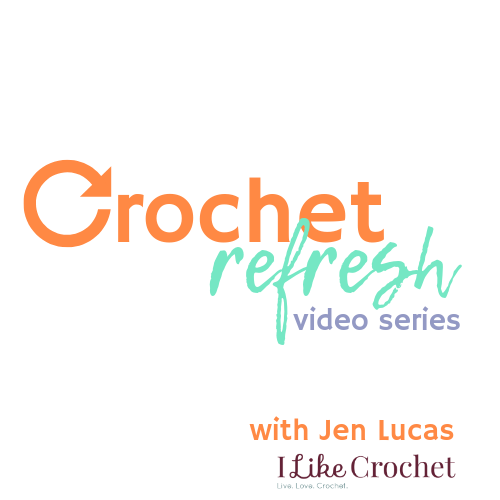 Join Jen Lucas as we dive into the basics of crochet with the first part of this series. Refresh your skills or pass along to a friend who would love to learn how to crochet as these videos are simple and easy to follow. It's always good to have a great resource of instructions handy for when you just can't remember how to do a slip knot properly or when you confuse single and double crochet for no reason at all. Hit refresh and learn from these quick and easy tutorials.

Slip knot
Arguably the first thing you need to learn and do when you begin to crochet, the slip knot can be notoriously tricky to remember how to do. Practice makes perfect and it's super easy once you get the hang of it. In this video you'll see two different ways to do the slip knot. Which do you like best?
Single Crochet
This is the perfect first stitch to learn and it's super easy to do. This stitch is used in most patterns so it's definitely one to master right away. Single crochet stitches form a sturdy and dense fabric which makes this stitch great for bags, amigurumi and more.
Double Crochet
Just as popular as single crochet, double crochet is just double the length of a single crochet stitch. It's a great stitch for quick projects as the longer the stitch, the more ground you cover in a faster amount of time. Double crochet is likely the most popular stitch out there because it's great for blankets and shawls and the projects go by quickly.