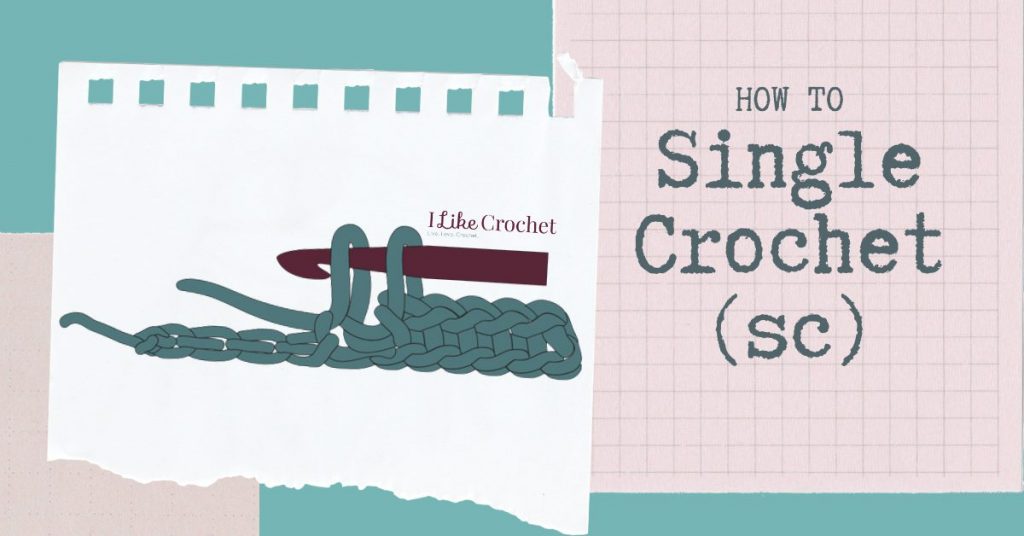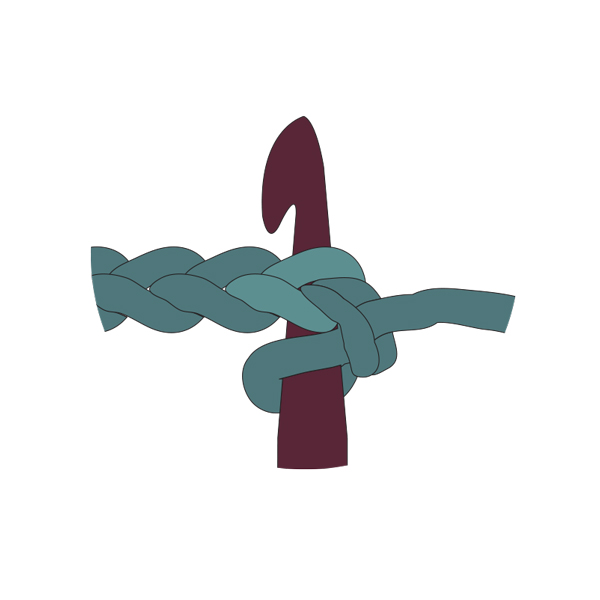 1
Insert the hook under both front and back loops (or, under the complete "V") of the 2
nd
chain from the hook. Wrap the yarn over the hook from back to front (
yarn over
) and draw it through the V.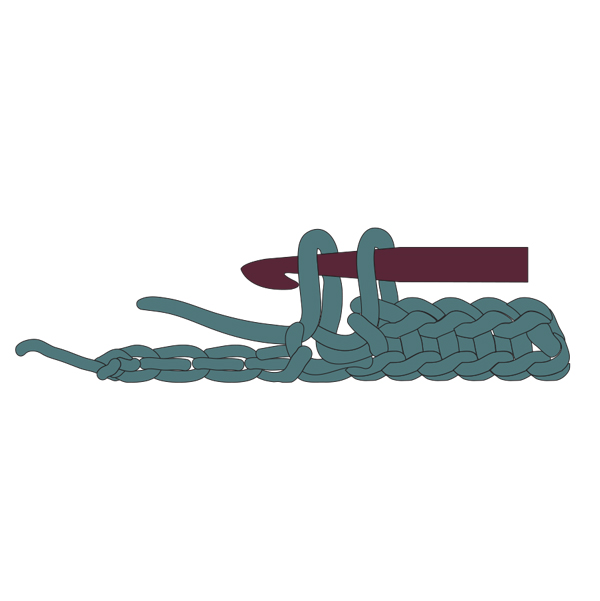 2
You now have two loops on your hook. Yarn over and pull the yarn through both loops. You've just made one single crochet stitch.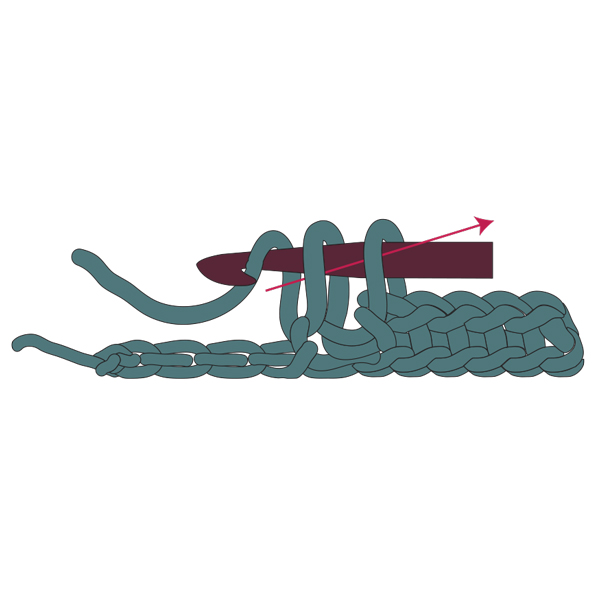 3
Repeat steps 1-2 until you reach the end of the row.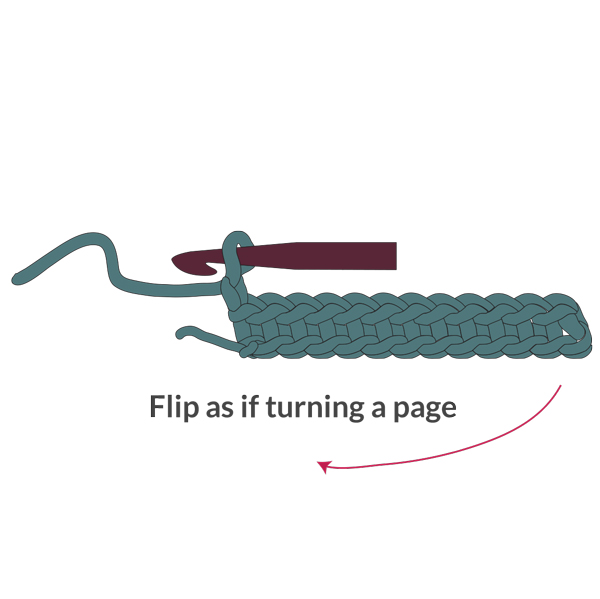 4
At the end of the row, make one single chain stitch (a
turning chain
), then flip the piece from left to right (horizontally).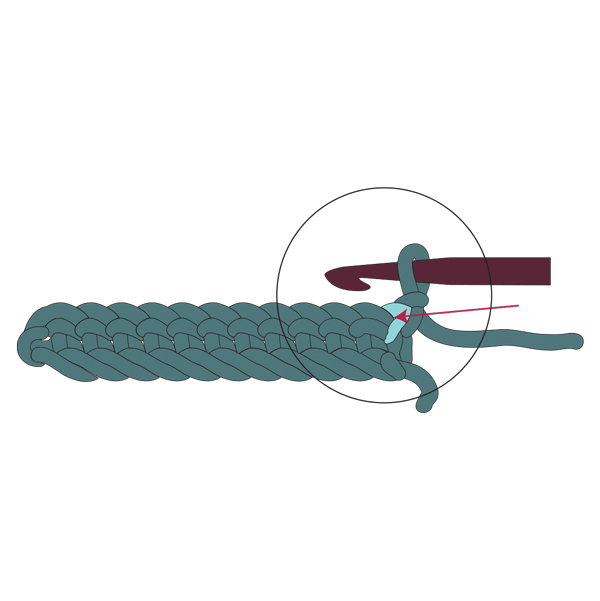 5
To start the next row, insert the hook under the V of the first stitch (ignore the chain you just made) and repeat the steps.
Once you've mastered the single crochet stitch check out these patterns! From a wrap, to a pillow, to a clutch one of these will be a perfect project to perfect your single crochet stitch on.