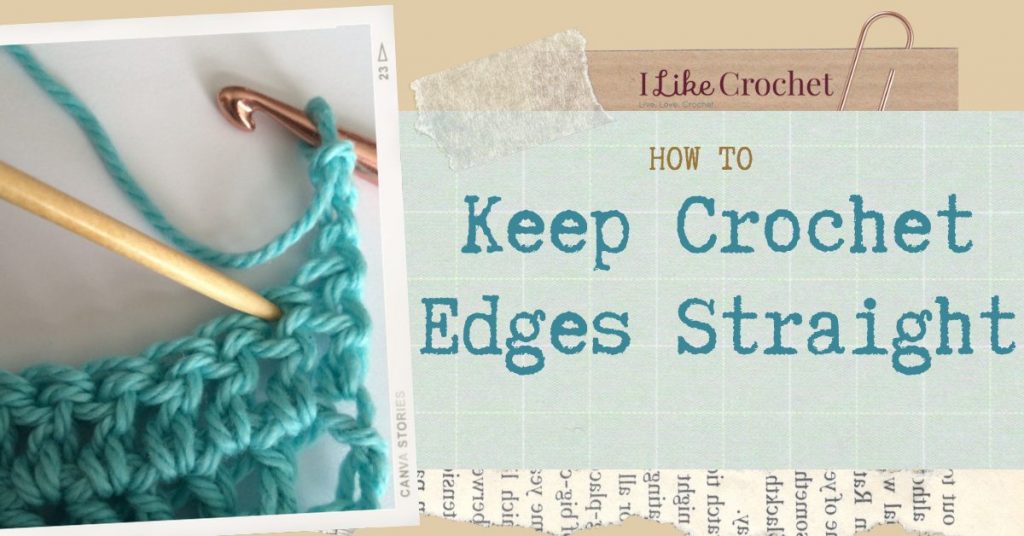 Crocheting straight edges is one of the things most beginner crocheters struggle with, but thankfully there are many tips and tricks out there to help you achieve that nice straight edge.
But why are straight edges on your crochet projects an important feature? It all comes down to the final presentation. Having straight edges on your piece will really make a difference in how it fits and looks, so it's an important skill to master for the best results.
If you are following a pattern, the author will note how turns are handled and this will help you make your edges nice and straight. There are two traditional methods for turning, one more common than the other. Both result in nice neat edges if care is taken in where and how the stitches are done. When you come to the end of a row, you will need to chain the number of stitches indicated on the pattern and then turn the work. It is here that we determine whether we have straight sides or not. So let's get started!
How To Keep Crochet Edges Straight: 3 Tips
Crochet Tip #1: Skip the first hole.
In the most common method, we will skip the first hole (the base of the turning chain) and begin to work across from the second hole onwards. In this case, this turning chain is counted as stitch one of the row. Once at the end on the row, our final stitch will need to be worked into the top chain of the turning chain in the row below.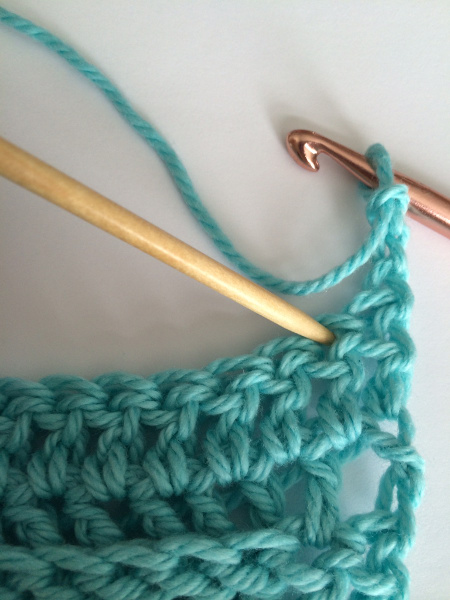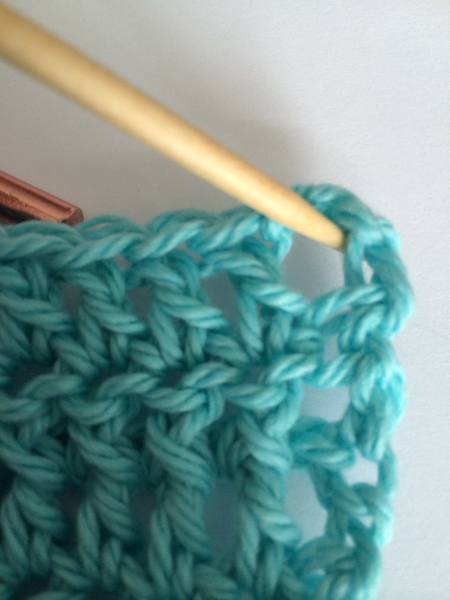 This is a wonderful method that always results in great straight edges. The only disadvantage to this method is that it does leave gaps at the beginning of each row. While these gaps are small and most designers can work them into the design, they can be distracting if you are working something with a more dense stitch pattern.
To combat this gap, some patterns will have you work across as usual, but when you make your turning chain and turn to begin the next row, you work your first stitch into the first hole. This hole is at the base of the turning chain, and the chain is not counted as a stitch in this row. Once you work across and you are at your last stitch, you will work into the last stitch of the row, not into the top chain as before. Care must be taken that you have worked all the way across and that you are indeed in the last stitch of the row. Once you are done, you will see that you have a nice and densely stitched row with no gaps at the beginning.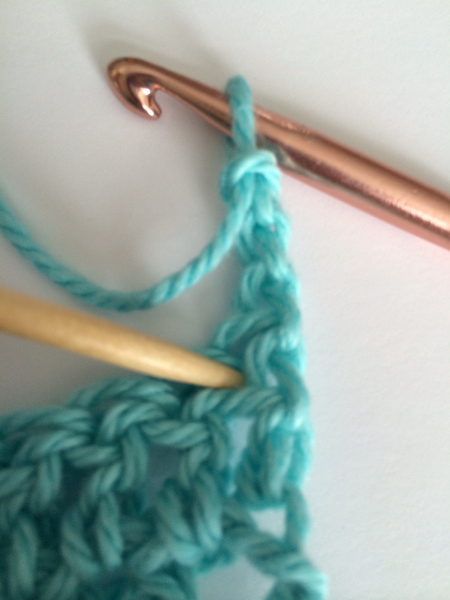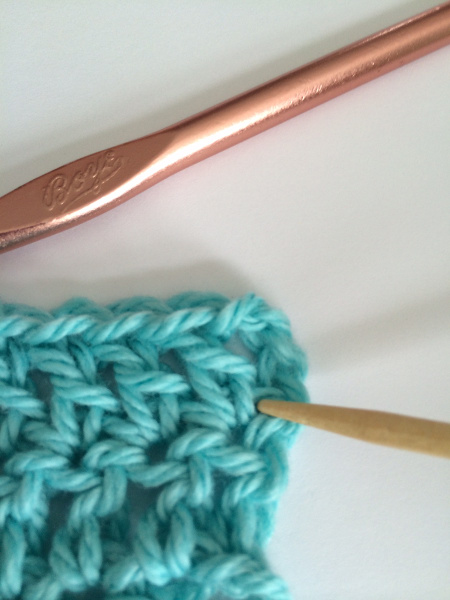 Crochet Tip #2: Keep consistent yarn tension.
Finally, to help keep your work nice and even, be sure to keep your tension consistent. Having varying tension between your rows will result in uneven rows and wonky edges. Even tension comes with practice, so keep trying!
Crochet Tip #3: Keep practicing!
Just like learning how to crochet, mastering how to keep crochet edges straight will take time and practice. A good way to get in additional practice to eventually achieve a consistent result is to make washcloths or dishcloths (for example, the bumps and bobbles dishcloth set from I Like Crochet digital magazine. Dishcloths are small, portable projects that are quick to work up and will provide ample opportunity to practice crocheting nice and even edges.
So tell us, what are your best tips for keeping edges nice and even? Leave us a comment and let us know!