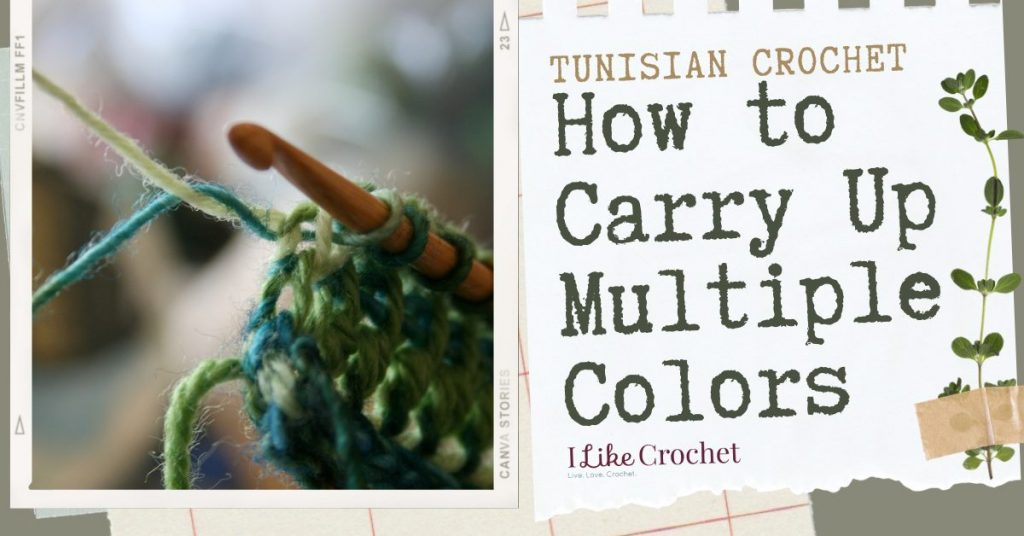 While there are several ways to inject color when crocheting, one of the easiest ways is to work with multiple colors at once. In Tunisian crochet (and the same technique can be applied when crocheting with a traditional short hook), the principle behind using three different yarns at once is quite simple: work an entire row in yarn A, switch to yarn B at the end of the row without fastening off the first color, work the next row in yarn B through the end, attach yarn C without fastening off yarn B and work the next row in yarn C. At the end of each subsequent row, drop the yarn you're currently using and pick up the next yarn that's waiting. You'll carry the yarns neatly up each side of the work without fastening off, so there are no pesky yarn tails to weave into your newly created colorful crochet fabric.
The Pattern
1. Work the backward pass of the pattern's designated row in yarn A until there are two loops remaining on the hook.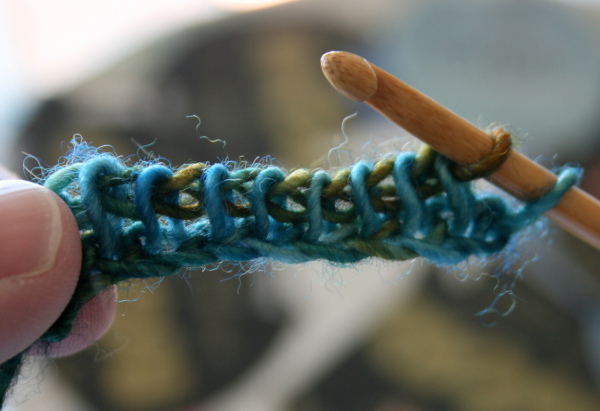 2. Drop yarn A without fastening off and attach yarn B by making a loop over the hook with it and complete the row.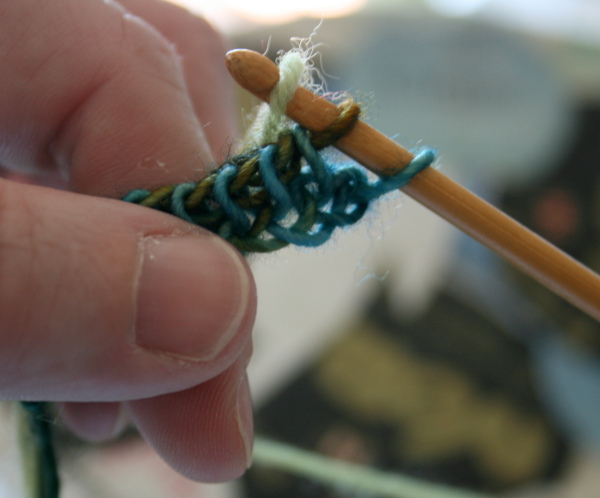 3. Work the forward pass of the next row with yarn B through completion of the last stitch.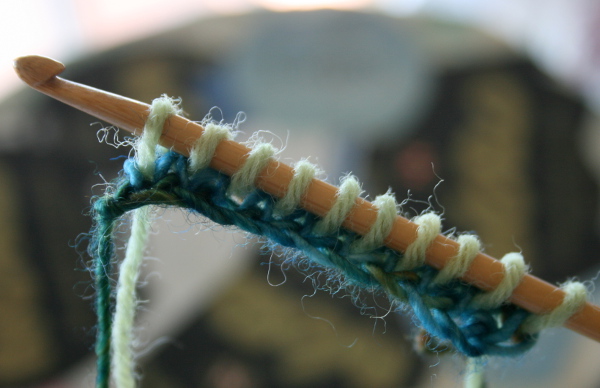 4. Drop yarn B without fastening off. Attach yarn C by looping it over the hook and work the backward pass until there are two loops remaining on the hook.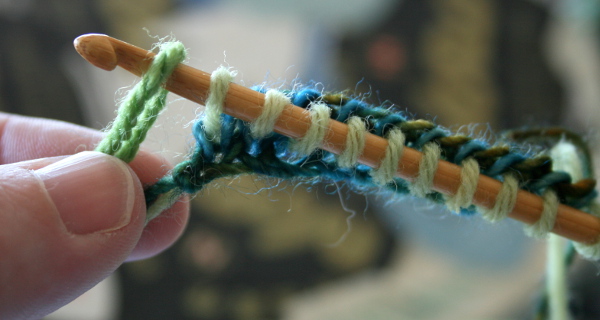 5. At this point you will have three different yarns live in the back of your work – the one you're currently using and one at each end of the work.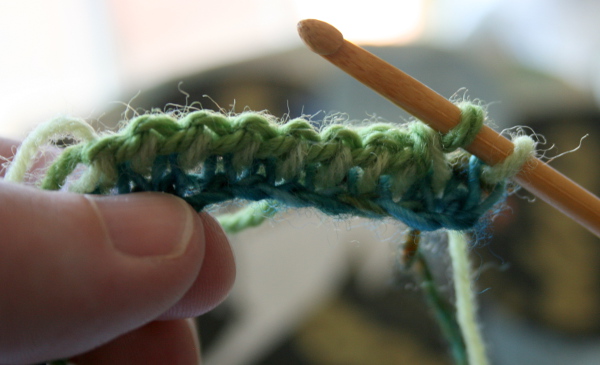 6. From this point on, you'll change yarns at the end of any pass by dropping the yarn you're using and picking up the yarn that's waiting. While not a requirement, when changing yarns at either end of a row, make sure that the new working yarn is beneath the yarn being dropped. This way, the dropped yarn gets carried up the side of the work in a neat manner.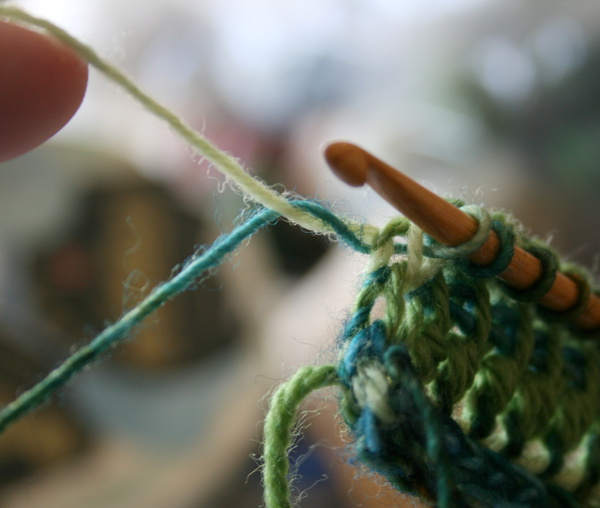 7. Here is how the back of the fabric looks. Notice how the yarn is neatly carried up along each side of the fabric. Since this cowl will be seamed prior to the addition of edgings worked in the round, these sides will become hidden from view.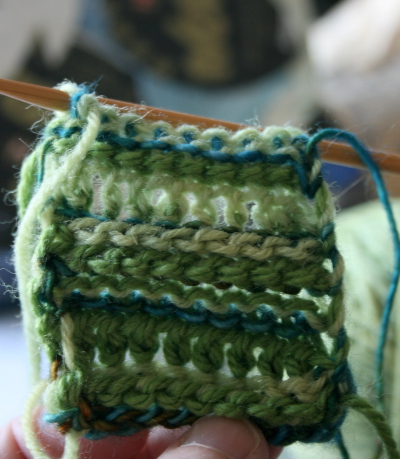 Additionally, as demonstrated in the Mixed Bag cowl design on the next page, working with three yarn colors at once is a great way to use up stash in intriguing and fresh ways. Don't be afraid to try different color combinations or to use different yarn weights in the same project. Do you feel like trying out a multi-colored project? Give the Mixed Bag Cowl a try!
Infinity Scarf | Cowl | Shawl