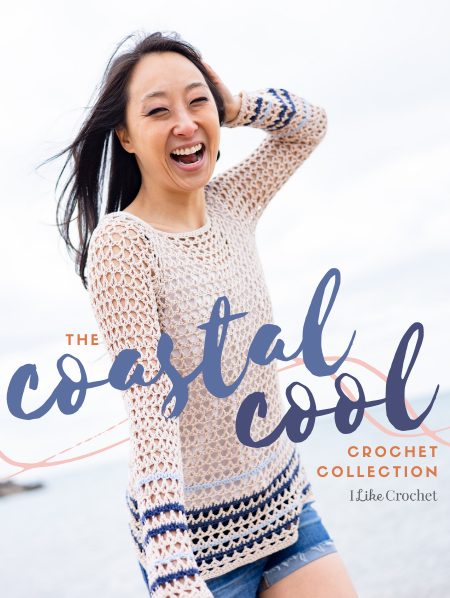 Catch the wave of stylish patterns in this pattern-packed issue — more than 30 projects to choose from. Where will you start?
Dear Crochet Friend,
When the weather turns warm and breezy, you want to play it cool. Our Coastal Cool Crochet Collection includes more than 30 projects — from charming cover-ups to fun & flirty dresses to more wraps than you can wear in a season! Add to that some stylish totes and lovely accessories, and you have the makings of almost everything you could need for summer wear! Not super-skilled at crochet yet? No worries! More than half of these projects are rated easy (but they don't look it!). There's a project (or two or three) for crocheters of all skill levels. Let's take a peek at some of what's in this Coastal Cool Crochet Collection!
Cover Up
Sun, sand, water, waves. Sunrise. Sunset. Long walks on the beach (you gotta love 'em!). We have a little bit of something for all those times on the beach so you have just the right kind of coverage.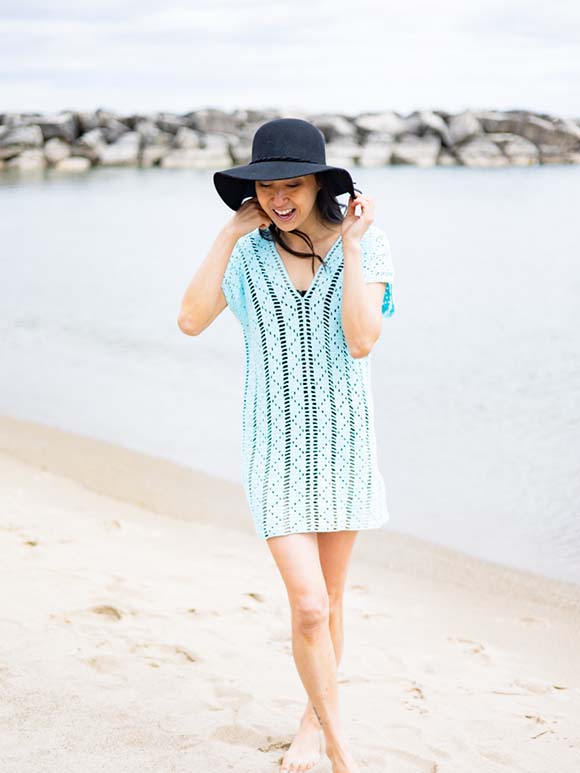 Be ready to swim at a moment's notice when you're wearing the Clearwater Cover Up. This light and beautiful piece is perfect for a walk along the water or hanging out by the pool. It's the perfect combination of comfort and class in one design — and it's rated easy.
Maybe you need something to top off an outfit at the end of the day as the cool of evening starts coming on. Our La Jolla Swoncho features a lopsided lace stitch pattern an intermediate crocheter (or an adventurous beginner!) could finish in a weekend.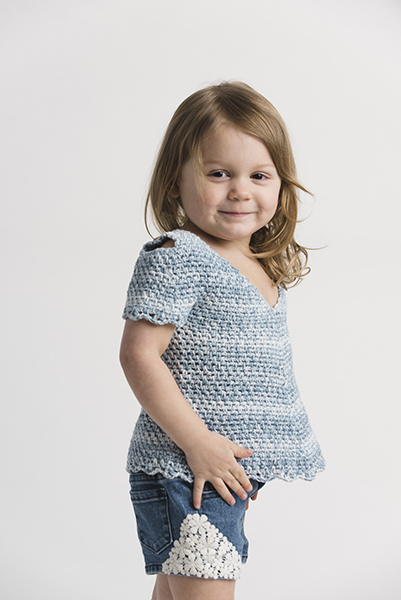 Don't forget about the little ones! Our Shoreline Cold-Shoulder Tee is the perfectly stylish toddler top. Worked in linen stitch with cotton yarn, this tee has just the right amount of sweetness, with lacy scallops at the ends of the sleeves and along the hemline. Advanced crocheters will find this project very satisfying — expect big smiles from the little wearer!
Other cover ups in our Coastal Cool Crochet Collection include cardigans, tops, and tunics — all ranging in complexity from easy to advanced. You're sure to find just the right cool cover up to add to your handmade collection!
Dress Up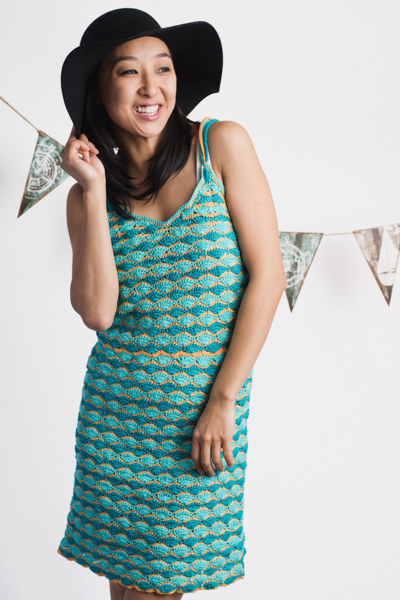 Who says dresses can't be crocheted? Not us! Two of our dress patterns are rated easy and can take you from beach play to a night out. The Bayside Dress features a mesmerizing shell pattern with colors that pop! Lovely, trendy, and easy to make, the only other thing you'll want to make is reservations!
For a lazy day around the pool or at the beach, the Sarasota Beach Dress is just the thing. It's light and airy, and each color panel features a different stitch. This is a great Intermediate pattern for crocheters who want to add a little something elegant to their summer-wear wardrobe.
And, of course, little ones like to stay cool in the summer — and it's always a good idea to have just one more piece on hand. Our Beach Glass Dress is an adorable A-line dress that's sturdier than it looks, thanks to the crochet grit stitch. Crocheters of all skill levels can make this dress with ease (you might even want to make two!).
Wrap Up
Let's be honest: you can't really have too many wraps, shawls, scarves, or cowls. There are so many possibilities! And in our Coastal Cool Crochet Collection, we offer you almost a dozen choices, with engaging projects for all skill levels!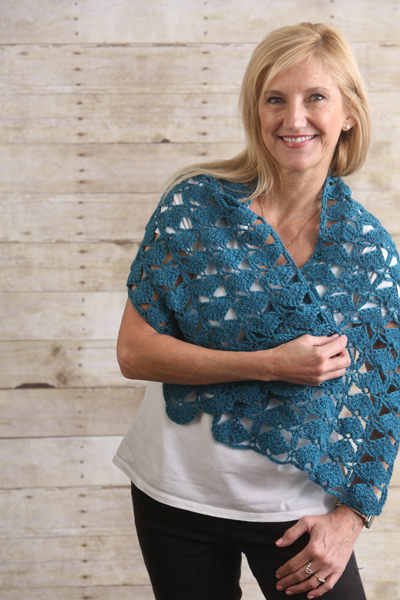 Our Sparkling Waters Wrap is just the thing to take the chill off an early evening. Worked in a fabulous fan stitch, you'll enjoy watching this piece come together. It's the perfect addition to an outfit when you need a little something extra.
The Shoreline Scarf is the ultimate in customizable components! This scarf is worked from a corner, so you can make it as long as you like! This is a perfect beginner project, with just three stitches to make this beautiful, draping scarf.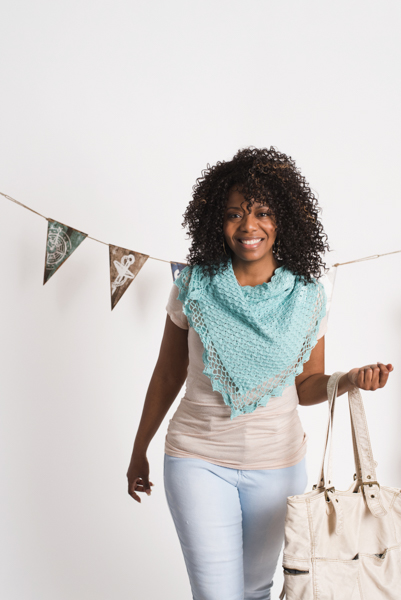 Combine textured shell stitches with a netted border to get the beautiful garment that is our Sea to It Shawl. This intermediate project is worked from the top down, which makes it easy to track your progress. You'll add the lacy netted border as a finishing touch. It's a mermaid princess delight!
Get Carried Away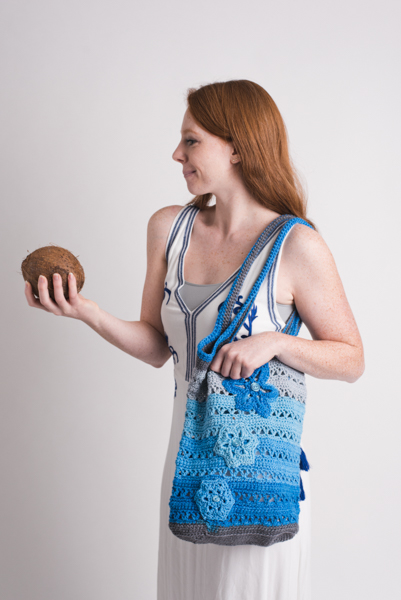 What's a trip to the beach without collecting a few shells? And you better have somewhere to put them — try our Blue Sea Star Bag! This intermediate pattern works up nicely using cotton cake yarns. It comes out light and airy, but it's strong enough to hold whatever you need to take to or from the beach. The sea star flowers give the bag some extra pizzazz.
Maybe you'd like a sturdy beach tote that makes a bold statement. The pattern for our Boho Tote is rated easy and features a sturdy single crochet fabric topped with an exuberant lacy mandala that you can add as a final flourish. This tote features bamboo handles for easy carrying and a fabric lining to keep things sand-free.
We also have a matching set of boho bag and espadrilles. Both patterns are rated easy, and you can step out in style after a weekend of work.
Get a Little Glitz Going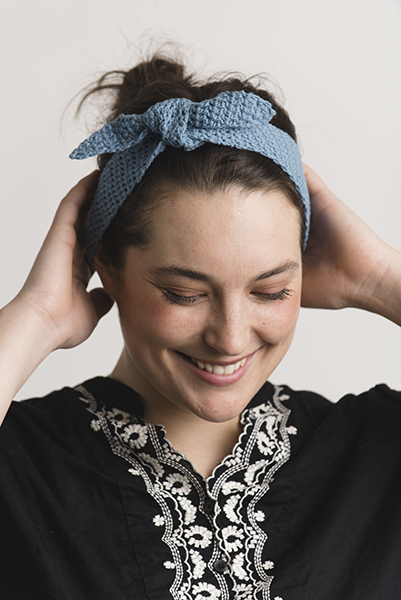 No outfit is complete with a little added flair, so why not make some? Our Huron Headbands are so easy to make, you'll want one to go with more than one outfit. When you're ready to make a bold jewelry statement, make our La Plage Bracelet inspired by larger granny projects. Some simple metal jewelry findings will give your bracelet a professional look. Or you can take the beach with you wherever you go with our Sand Dollar Earrings. You'll love their delicate design that can easily go with any light summer outfit. Show off your crochet skills at your next gathering with this dangling beauties — the pattern's rated easy!
This is just a sampling of the dozens of projects you'll find in our Coastal Cool Crochet Collection. On top of all the inspiring patterns, we offer you two product roundups with a look at crochet tools with an easy breezy beach theme — yarn, yarn bowls, hooks, stitch markers and more!
So many patterns, so little time. Where will you start?
But this is just a fraction of what you'll get with an I Like Crochet Gold Club Charter Membership—your membership includes subscriptions to the I Like Crochet Magazine Club and to the I Like Crochet Collections Club; full and immediate access to the digital library of 5+ years of magazine issues with 700+ crochet patterns and articles; step-by-step instructions for patterns; and video tutorials and full-color photographs for details about projects and stitches. All included with your Charter Membership!
Your I Like Crochet Gold Club Charter Membership gives you access to our crochet patterns and content, 24-hours-a-day on whatever device you prefer—desktop, or laptop! And the content is fully searchable, so you can find exactly what you want—when you want it—at your fingertips in an instant.
Here are just a few of the tantalizing patterns sitting in our library right now — you'll get instant access when you join the I Like Crochet Gold Club as a Charter Member:
Cuddly Crochet Baby Blankets
Super-Cute Amigurumi
Blue Sage Hooded Shawl
Easygoing Crochet Tank
Circular Chenille Afghan
Marigold Blanket
Baby Owl Bib
Moonlit Shells Shawl
Monster Baby Booties
Adult Pocket Scarf
Cropped Victoria Top
Vine and Twigs Scarf
Verde Velvet Pillow
Kaja C2C Rug
Flying Geese Jacket
Two Sisters Lake Sweater
And the library of photos and video tutorials is gorgeous, inspiring, and practical—showing you exactly how your finished patterns should look and exactly how to execute, even the difficult ones!
When you join our #1 community for crochet-lovers, you'll receive all of the handy benefits that crocheters everywhere have been buzzing about:
You'll learn new stitch techniques with a variety of patterns that range from beginner to advanced.
You'll find expert tips and tricks that will help you achieve professional results.
You'll start getting requests for your stunning crocheted items from your family and friends.
You'll have access to renowned designer patterns and tutorials from all over the world.
You'll never worry about mistakes in patterns or ripping out your progress because our tech-edited patterns are curated from trusted designers in the crochet community.
You'll be connected to an online community of crocheters who are just as passionate as you!
Don't miss out on this exclusive charter membership offer to get all of the above and more!
When you activate your I Like Crochet Gold Club Charter Membership today, you'll get access to everything we have about crocheting—all access and all the time:
A full year of upcoming issues of I Like Crochet magazine—Including nearly 100 exclusive designer crochet patterns and articles with step-by-step instructions, video tutorials and full-color photography for details of projects and stitches
Instant access to EVERY issue we've ever published—a vast library of more than 5 years of issues with 700+ patterns and articles
A full-year's subscription to the I Like Crochet Collections Club that includes gorgeous designer patterns
Regular e-newsletters, full of the latest crochet tips & tricks
Free patterns, expert tips, and Crochet Along community events
FREE Bonus! FREE access to two on-demand streaming crochet videos Crochet Secrets Revealed: 12 Tutorials by Michael Sellick and Back to Basics: 11 Essential Techniques and Stitches for Every Crocheter. FREE, instant, full, and unlimited access for you right now!
And here is what you don't get when you become a Charter Member of the I Like Crochet Gold Club—advertisements! That's right, we're advertising-free, so that we can devote more time, space, and effort to helping you be an awesome crocheter!
All of this is available to you—right now—when you claim your Charter Membership to I Like Crochet Gold Club. This special introductory offer includes FREE unlimited access to two on-demand streaming crochet videos Crochet Secrets Revealed: 12 Tutorials by Michael Sellick and Back to Basics: 11 Essential Techniques and Stitches for Every Crocheter…our gift to you for signing up now!
No other online magazine has this much information about crochet all in one place for your easy access!
Crocheters everywhere have been enjoying I Like Crochet magazine for years, and now it's better than ever with more benefits, patterns, and content than you could ever dream of—with an I Like Crochet Gold Club Charter Membership.
When we first put this new club together for crocheters like you, your needs and desires were top-of mind. We're the ultimate resource and network for crocheters everywhere, offering original designer patterns and content from authoritative and respected voices in the crochet world.
I think you'll agree that this really is an unusual offer, plus FREE access to our premium on-demand streaming crochet videos when you become an I Like Crochet Gold Club Charter Member today! It's an incredible deal that you don't want to ignore!
Why not be among the select group of crocheters to join us today and benefit from all the valuable information about crocheting that you can't get anywhere else?
Become an I Like Crochet Gold Club Charter Member today—while this special offer lasts!
Happy crocheting!

Caitlin Eaton
Editor, I Like Crochet Magazine