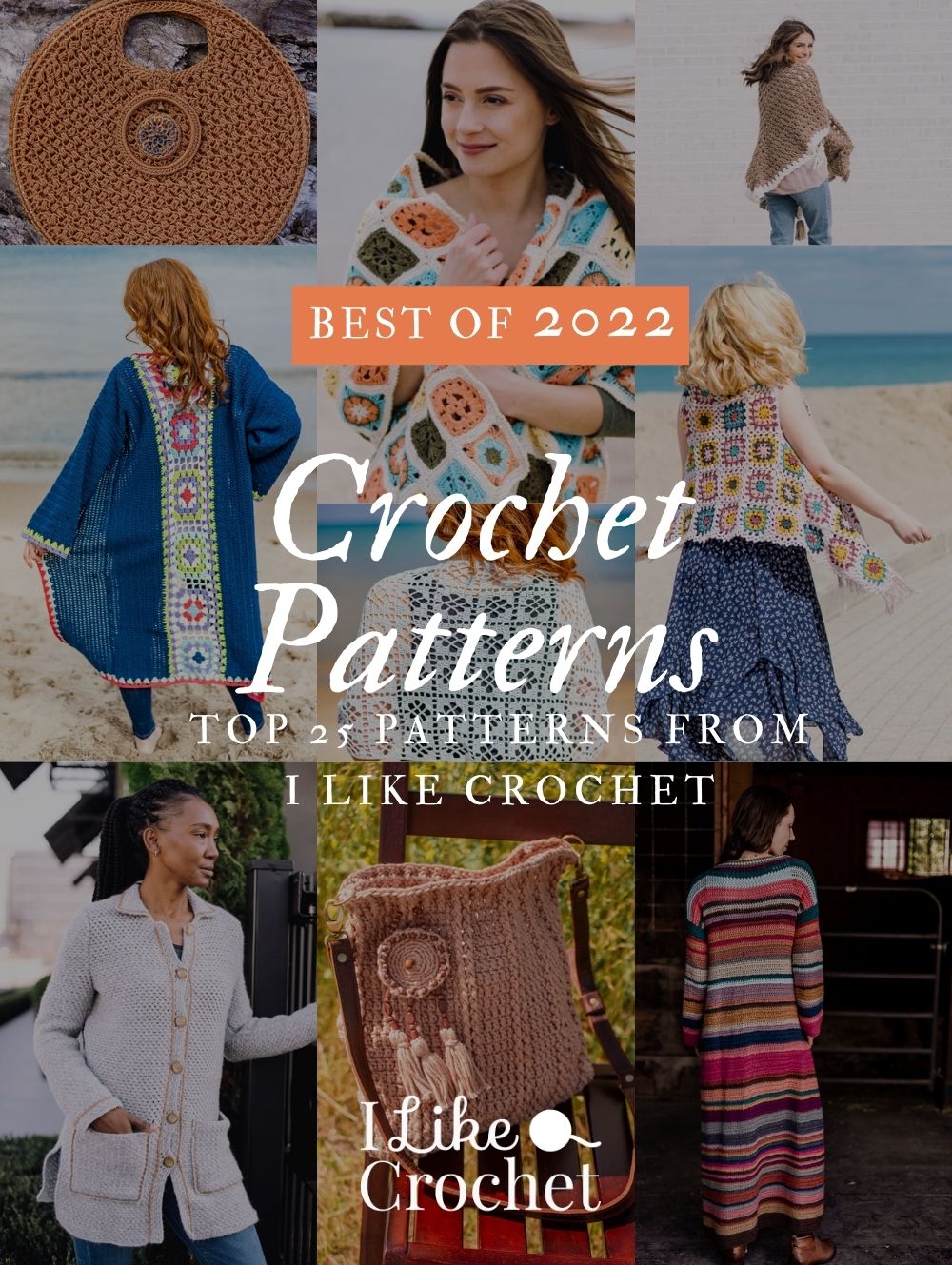 Blankets, cardigans, afghans, shawls, and more. They're all on our list of the best patterns from this year. How many of them did you make?
Dear Crocheter,
I hope you've had a creative year, unwinding skein after skein of yarn to create new projects for friends, family, and yourself! Crochet is so much more than a craft — it's a way to center ourselves; a way to express our creativity; a way to shake off some of the day-to-day stress, one row at a time. And there's always the next project to look forward to!
These "Best of" collections are always fun to put together, and this one has a great assortment of projects. We tallied up the patterns published in this year's issues that got the most views on our website, and created a collection for everyone to enjoy. Whether you're new to crochet or you can practically crochet in your sleep, there's a project (or two) that will appeal to you. This collection includes everything from weekend projects to easy beginner patterns to more challenging designs.
When we were done sorting things out, we discovered we had a few themes in this year's Best of 2022 Crochet Patterns:
Cozy Staples: Build your crochet wardrobe in no time with some basic staples.
Neutral Ground: Stitches and textures take center stage with this chic patterns.
Motif Madness: From flowers to sequins, these patterns are must-see and must-crochet!
Striped Cardigans: Vertical, horizontal, skinny, and wide — we're all about the stripes.
En-"Wrap"-Tured: These crochet wraps range from breezy to cozy. Make more than one!
Granny Stitches: The granny square is both timeless and trendy.
Best Bags: Inspiring and clever, with gorgeous stitches and design details you'll love.
The 25 designs you'll find in Best of 2022 Crochet Patterns are the most popular patterns we've featured this year. Whether you're new to crochet or you have a home full of crochet projects you've made over the years, we're happy to have you here. We hope you enjoy the Best of 2022 Crochet Patterns from I Like Crochet.
Each one of the patterns in I Like Crochet includes:
Complete stitch instructions
List of materials, notions, and hook size
Pattern and special stitch notes
Finishing instruction
Full color, detailed photographs of each pattern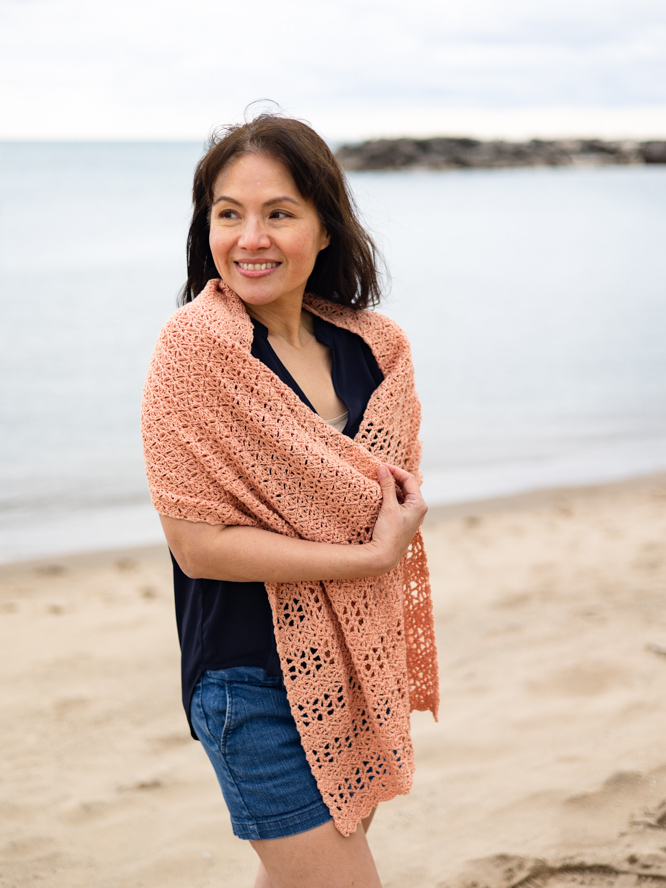 The Pavona Wrap is the charming lace wrap you'll want to have on hand for special occasions, with its fun lace pattern that uses semi-solid and open mesh fan stitches to create a truly eye-catching piece. The lace that wraps your shoulders will keep off the chill, and the bold bands of lace at the ends create a light and airy look. You could finish this project over a long weekend. Once it's finished, it may turn into your go-to wrap!
Of course, you can never really have too many wraps, can you? You might want to make our Carnation Pink Shawl, our Ocean Mist Filet Crochet Wrap, or maybe our Skylark Fringe Poncho. There are so many great choices here!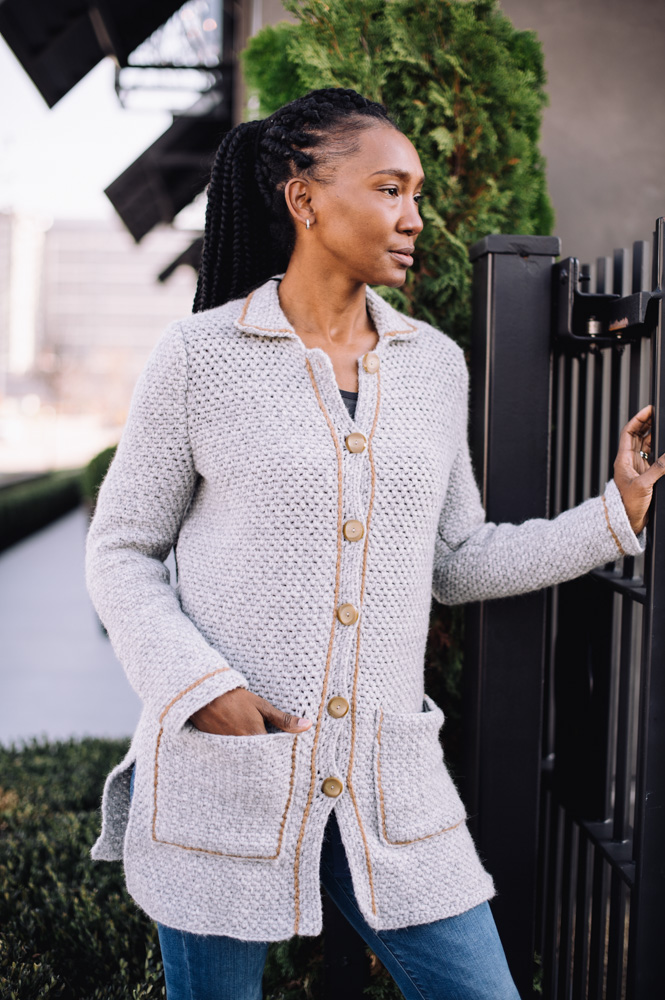 We should all have one neutral staple in our closet for cool days that call for a little something cozy. Our Misty Pocket Coat features simple styling with clean lines, bold buttons, and both functional and fashionable patch pockets. That faux piping provides just the right amount of decorative trim to make this coat an understated stunner.
Other cozy options in our Best of 2022 Crochet Patterns include the Filippa Crochet Sweater Blazer, the Maylin Cropped Cardigan, and the Vivien Duster Cardigan for when you really want to make a statement.
Take the granny square off the couch and head for the beach, the mountains, or the woods in your trendy Serena Granny Square Duster Cardigan. This piece is bold with its colorful granny square panel down the back, and the classic granny stitch edging is the perfect finish to this super comfy crochet cardigan. Keep this one within easy reach — you'll reach for it again and again!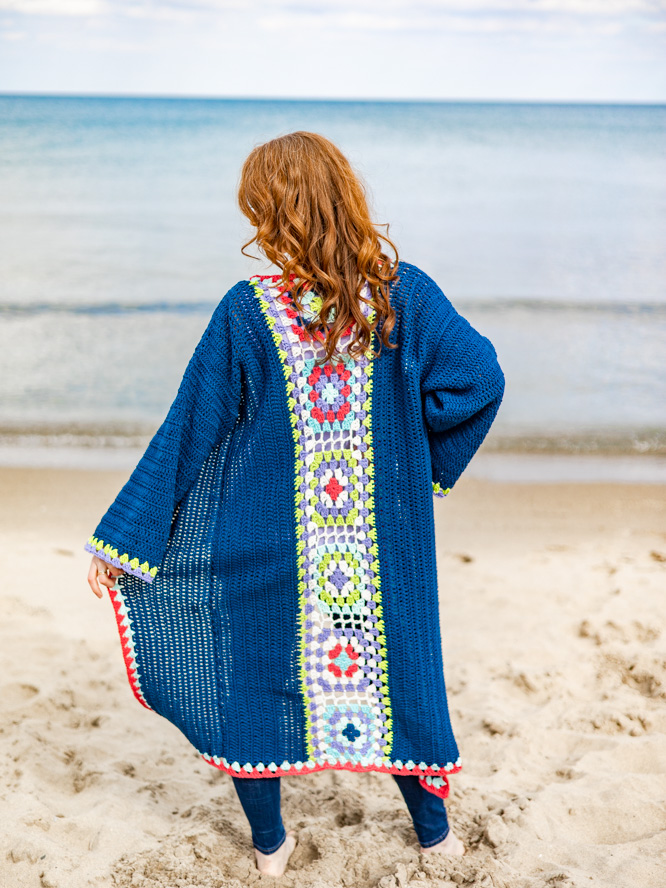 Other proof that the granny square can stand the test of time: our Cori Granny Square Waterfall Vest, an easy pattern with oodles of granny squares that you join as you go — no need for seaming! Or take your granny square skills to the next level and make our Arley Cardi for those days when you want to layer on some style and color!
The Best of 2022 Crochet Patterns collection is a wonderful way to end this year and start next year. Each one of these designs is a winner on its own, but together? This is a powerhouse of the most amazing new designs from 2022.
This collection has something for everyone. From the Boho Medallion Bag to the Midnight Garden Afghan, you'll find something colorful and creative to make. The Stripe Hype Cardigan is a bold statement piece, and sure to brighten your day. And you can make the Wanderlust Shawl in one weekend and be ready to go wandering the next!
We've had a great year of fabulous crochet patterns. Which project will you choose first?