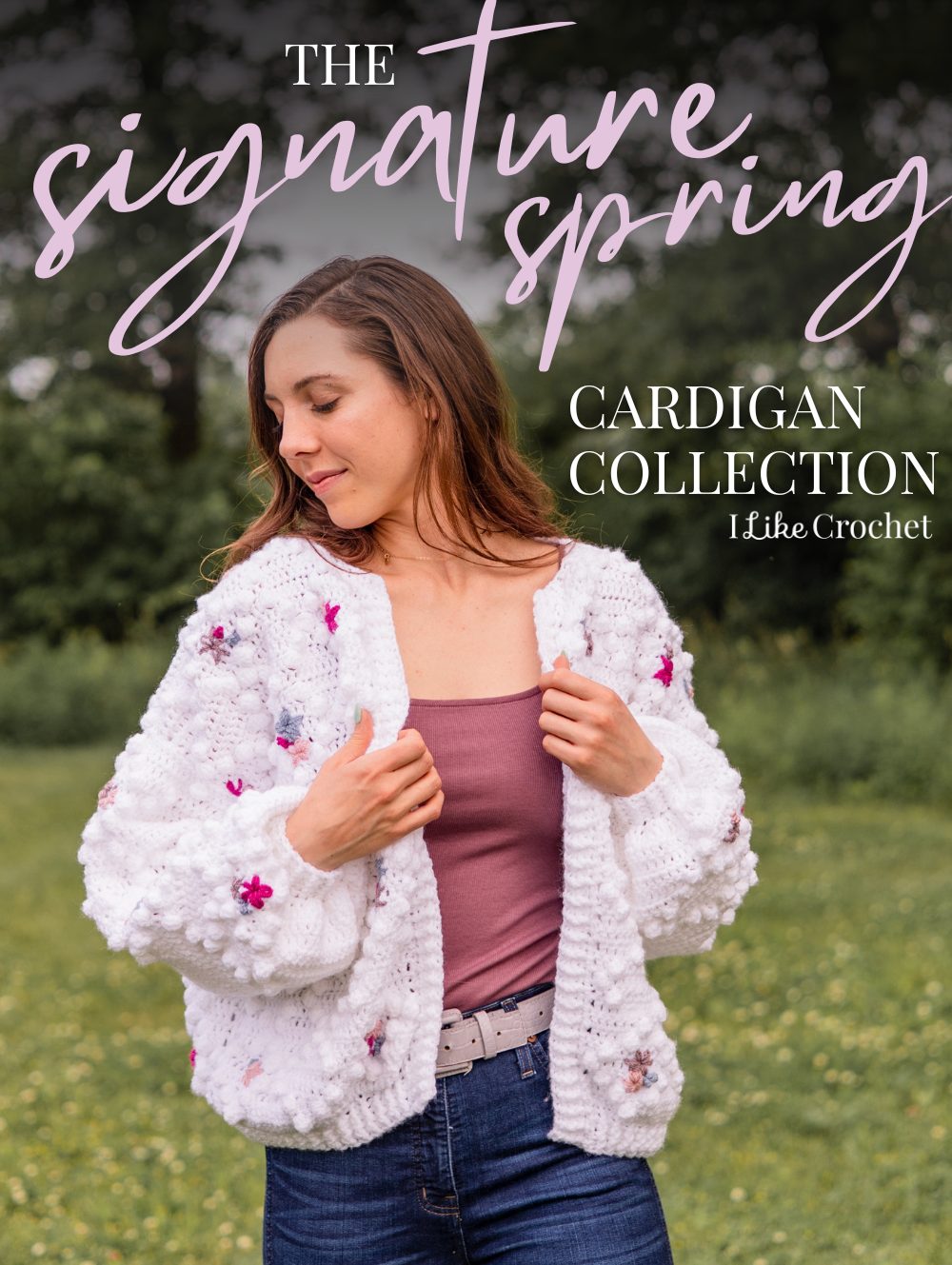 Choose from a dazzling array of 18 beautiful cardigans!
Dear Crochet Friend,
Create your own signature spring look with one of the cardigans from our Signature Spring Cardigan Collection. We have 18 patterns for you to choose, from wildly whimsical to perfectly pretty.
Our Margareta Cardi is all flowing lines and bold stripes. If you move between the worlds of crochet and knitting (or you'd like to), this is a great opportunity to crochet a sweater that echoes the texture of a knit garment. Our Ladylike Buttoned Cardi features a cropped length, a deep V-neck, and dainty buttons down the front of a dazzling filet crochet motif. It's the perfect choice to dress up a simple summer dress.
When you need something a little warmer, got for our Serene Spring Long Cardigan. The easy stitch pattern creates a lovely flowing fabric, and a simple single crochet edging gives this sweater a classic, elegant feel. Perfect for a walk in the park or time curled up by the fire with a book.
When you need a sweater more to add style than to take off the chill, our Dusk Daisy Cardigan is just the thing. The beautiful piece is worked in floral motifs that you join as you go — no final sewing required! Its wide, square neckline and elbow-length sleeves make this classic top the perfect spring fit.
If you want a romantic, flowing piece, try our Tied and True Cardigan: a perfectly precious project for new and experienced crocheters alike, complete with shiny satin ties at the cuffs and front closure.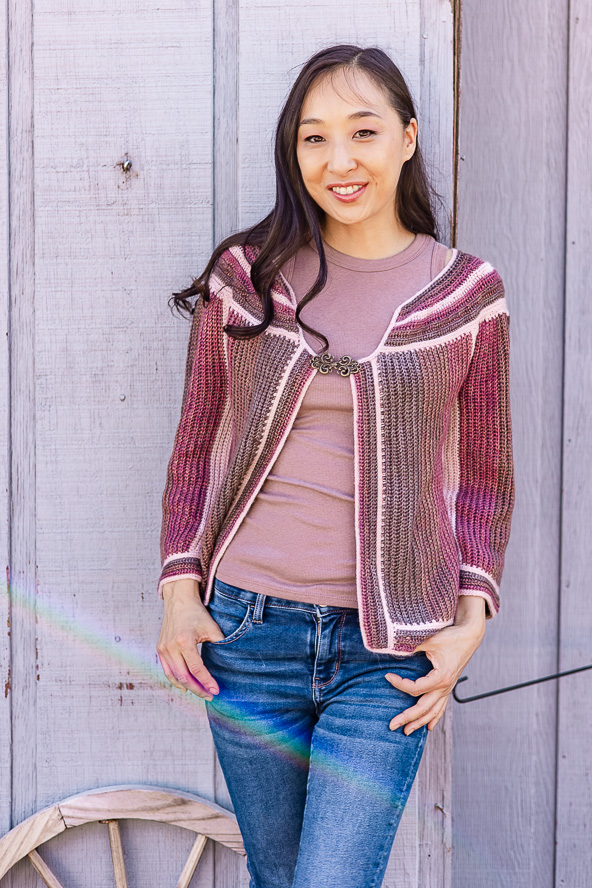 Those are just a few of the projects in our Signature Spring Cardigan Collection — here's a sneak peek at some more:
Peach Bliss Cardi: A classic
Cozy Chic Cardi: A great transition piece
Hexi Lace Cardi: Boxy and beautiful
Mint Breeze Cardigan: Figure-flattering lace
Brooke Scalloped Cardigan: scallop motifs made this pattern pop
Marilie Bobble Cardigan: Bobbles and embroidery? You bet!
Classic Checks Cardigan: A classic style with added popcorn stitch
Cascading Waterfall Cardigan: Graceful drape in an easy lace pattern
Café Sunshine Cardigan: Timelessly classy
Magnolia Scalloped Cardigan: Classic style with a pop of color
Strawberry Cream Cardigan: Cropped, with delicate detail
Butterfly Crochet Cardigan: Light, lacy — and reversible
Downton Cardigan: Simple, striking lace pattern
These are the projects waiting for you in our Signature Spring Cardigan Collection. Choose one of these signature sweaters and crochet something new!