The Birthstone Collection: Gemstone-Inspired Crochet Patterns
Table of Contents
Celebrate your own birth month—or a loved one's— by crocheting a piece to treasure forever. Explore our collection and find simple and elegant crochet shawls, crochet sweaters and more that are perfect for everyday wear or a special occasion. We've rounded up our gemstone-inspired crochet patterns into this collection of truly stunning pieces. If you're looking for a pattern to crochet for someone as a gift, birthstone themed crochet patterns are an elegant way to add a personal touch.
—————–
Welcome January with fiery reds and gorgeous garnet. This gem is considered a great gift to symbolize friendship and trust.
Vivid amethyst is February's birthstone. Amethysts range from deep purple to pale lavender and even pink and is considered regal.
Luminous aquamarine evokes peace in March. Aquamarine, named after the tranquility of the sea, is a gorgeous gemstone to be inspired by for spring.
Say hello to the dazzling drama of diamonds for April. Diamonds symbolize everlasting love, truth and perfection.
Celebrate mom with May's vibrant birthstone, the emerald. This unforgettable verdant gem is been prized for its beauty.
Alexandrite is one of June's birthstones and symbolizes luck, prosperity and intellect.
July's birthstone is the radiant ruby and represents good fortune and courage.
Welcome August with treasured peridot. A green, transparent type of olivine, peridot is earth toned and natural, yet dazzling and beautiful.
September's birthstone is the sincere sapphire, representing qualities of sincerity and truth.
Opals for October's birthstone. The word opal comes from the Greek word opallios, meaning "to see a change in color."
The translucent citrine gem is fitting for November in shades of pale yellow, golds and browns.
December's turquoise is a stone of luck and prosperity.
We hope you enjoy these birthstone crochet patterns!
Features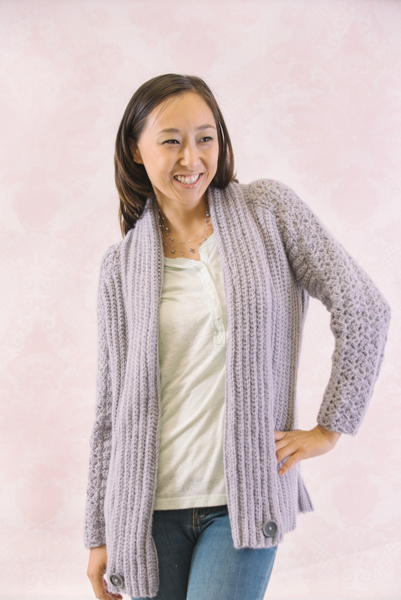 Cozy is the name of the game in this versatile cardigan. A generous ribbed collar can be secured at the lower edge with buttons as shown, or left unbuttoned so you use a shawl pin closure. Most pieces of this cardigan are worked in half double crochet ribbing, creating flattering vertical lines. Read More
---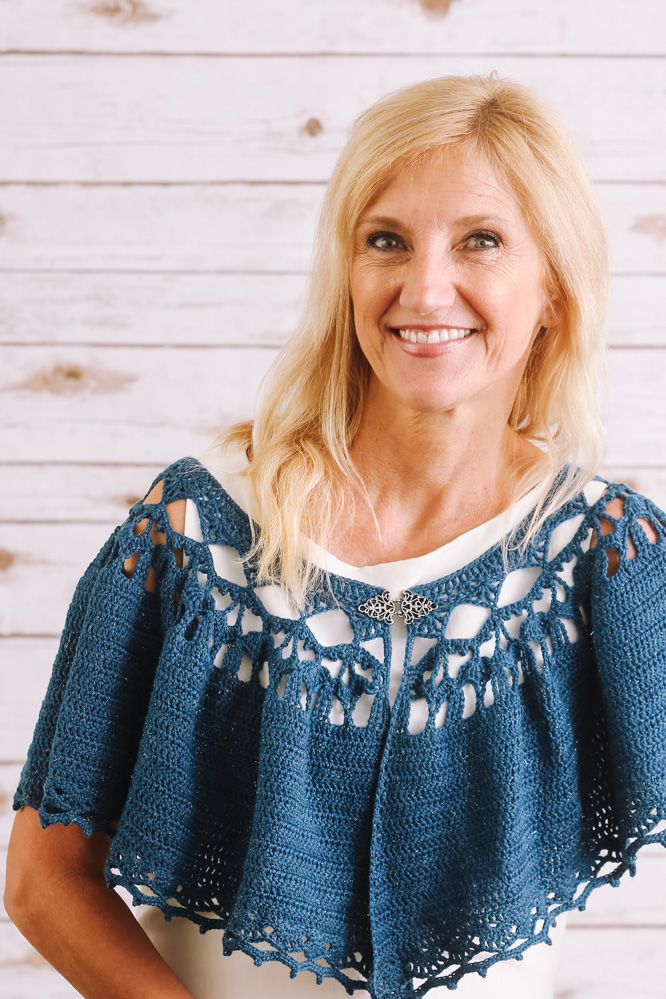 The Shimmering Sapphire Capelet, inspired by the heroine of Gaston Leroux's Phantom of the Opera, is a shimmery, elbow-length capelet perfect for evening wear. It can be worn over a dress or blouse for show-going, stargazing and moonlit walks. Read More
---
In this Collection