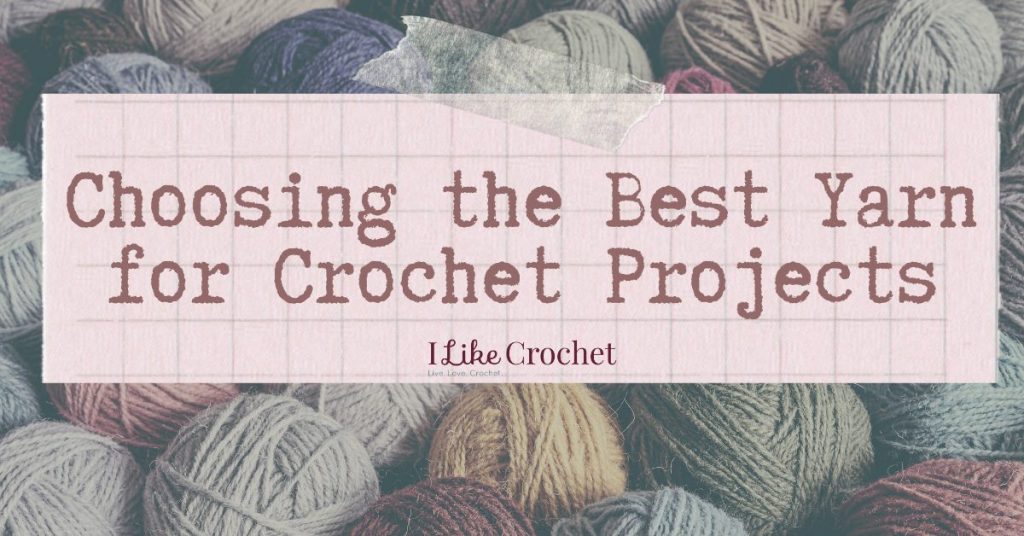 Hi Jackie,
More often than not, we'll pick a pattern and find that the yarn used is either hard to find, something we don't like working with or just simply out of our budget. When this happens, we need a way to make sure that what we do pick will work.
To start, we need to look at the pattern. I will usually look up the suggested yarn and find out more about it. Sites like Ravelry.com are a great resource for this; simply type in the yarn you are looking up and it will tell you more about it than the pattern did.
We first want to note the weight of the yarn. Is it classified as a lace weight, a bulky or perhaps a worsted weight? Generally speaking, you'll want to choose a yarn in the same weight class, so if your pattern calls for a bulky weight yarn, start looking for your substitute in yarns with this same classification.
Once you've found yarn you like, you'll need to make sure that you have enough yards of yarn to make the pattern. Look at your yarn label and compare it to the original pattern. There are cases where the pattern will not tell you how many yards you need, so you'll have to decide based on the weight. Keep in mind that different yarns are composed of different fibers and methods, so the weights will vary. In this case, always err on the side of having too much yarn because you never want to run out and have to scramble to find a matching dye lot down the line.
Some things to keep in mind when substituting yarn:
Yardage: Buying the same amount of yarn as suggested may not be enough. As mentioned above, it's always best to buy a little extra in the same dye lot. The yarn you picked may also have more or less stretch to it than the original yarn and your crocheting style may be tighter or looser depending on the crocheter. If you find yourself running out of yarn most of the time, keep that in mind, too.
Fiber Types: Just because something is listed as a Medium Weight doesn't necessarily mean that all yarn classified as Medium Weight will work perfectly with every pattern you come across. Synthetic fibers and animal fibers work up very differently and create stiff or soft fabric that may or may not work well depending on what the piece is used for. For instance, if a sweater recommends a cashmere yarn blend but you decided to go for a 100% acrylic yarn, the resulting sweater will not have the same softness and "give" as the cashmere blend would offer.
Color: While it's always fun to crochet something in a new color, keep in mind that not all colors are made for all projects. If the pattern's original yarn is a solid color and you substitute with a tweed or self-striping yarn, the resulting piece will be very different. Not bad by any means, but definitely something to remember when shopping for your yarn.
When you get home, make a gauge swatch. Check your gauge carefully because even though a yarn is labelled as a certain classification, there will be slight differences. Adjust your hook size and/or tension to ensure that you get the gauge listed on the pattern. Even though many of us dislike the gauge swatch part of the process, it's especially important when you are substituting yarns as it will give you an idea of how the yarn handles the pattern: will it lay correctly, will the change in texture effect how the finished product looks? Now is the best chance to determine that you've possibly made the wrong choice and need to exchange your yarn.
Finally, take a second to look up your pattern on Ravelry as well. The members of the site may have put in the different yarn choices they have made, and may have even uploaded finished object pictures so you can see what it might look like.
When it comes to yarn, inspiration is endless and you'll absolutely find the perfect one!  Have fun with it!