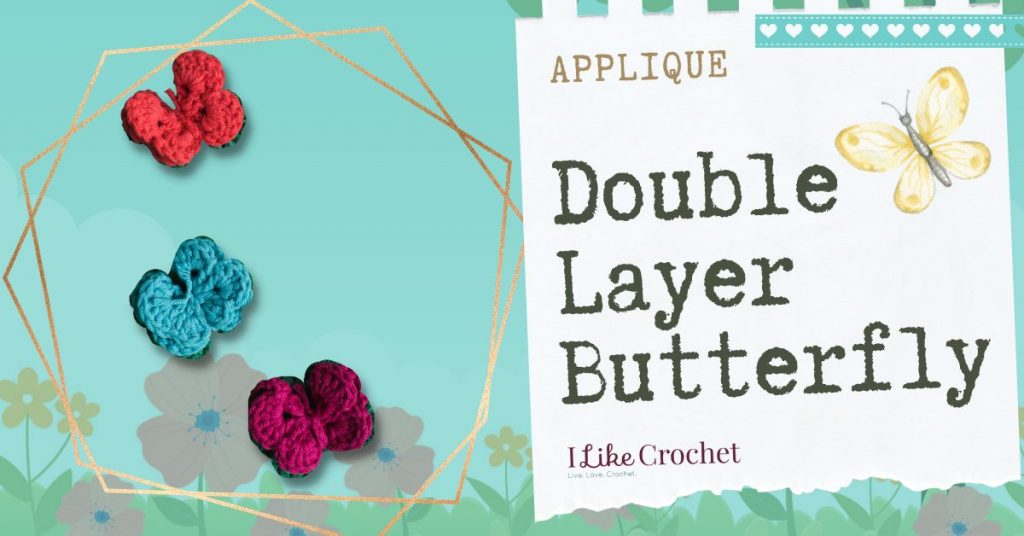 MATERIALS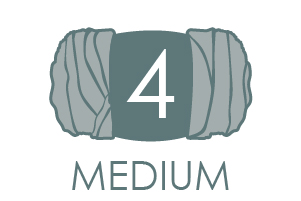 Yarn: Katia Alabama (50% Acrylic, 50% Cotton; 115 yards [105 meters]/50 grams): 20 Turquoise (CC2, 1 ball), 34 Coral (CC3, 1 ball), 35 Yellow (CC4, 1 ball), 21 Fuchsia (CC5, 1 ball)
Hook: US size 6 (4.25 mm)
Notions: Tapestry needle
Butterfly
With CC1 (CC2, CC3, CC4), ch 6, sl st in first ch to make a circle.
Rnd 1: Ch 3, 1 dc in the circle, ch 2 to separate first pairs of 2 dc
*2 dc, ch 2; rep from * repeat until there are 8 couple of dc. (16 dc)
Rnd 2: Ch 1, *6 dc in ch-2 sp, mb in sp between the dc of the previous rnd; rep from * all rnd.
Rnd 3: Ch 8.
Fasten off.
Fold the butterfly in half and roll the 8 ch into a circle. Close the ch-8 with mb.
Cut a small piece of yarn and make a knot to make the butterfly's antennae.


These butterflies make the Social Butterfly Sweater really pop! When you join the Gold Club, you can access this pattern!