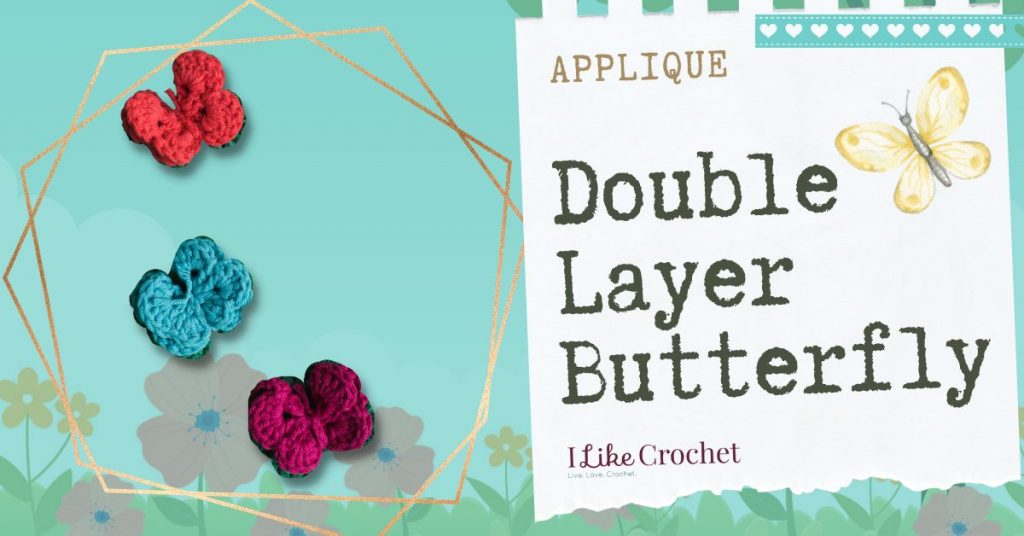 Do you love butterflies? Then this free crochet double layer butterfly applique is just what your project list has been waiting for! Originally featured in the Social Butterfly Sweater  from I Like Crochet magazine, this free pattern excerpt is just what your summer crocheting has been asking for. Crochet your butterflies in multiple colors and have fun adorning them to your favorite patterns. From crochet sweaters, to scarves, to even baby mobiles, there are so many ways to add these cute little motifs to your patterns. Plus, did we mention they're great for using up scraps? Have fun and get creative!
Crochet Double Layer Butterfly Applique
MATERIALS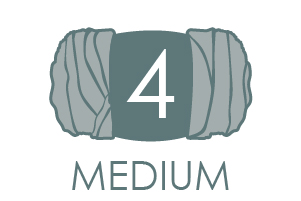 Yarn: Katia Alabama (50% Acrylic, 50% Cotton; 115 yards [105 meters]/50 grams): 20 Turquoise (CC2, 1 ball), 34 Coral (CC3, 1 ball), 35 Yellow (CC4, 1 ball), 21 Fuchsia (CC5, 1 ball)
Hook: US size 6 (4.25 mm)
Notions: Tapestry needle
Butterfly
With CC1 (CC2, CC3, CC4), ch 6, sl st in first ch to make a circle.
Rnd 1: Ch 3, 1 dc in the circle, ch 2 to separate first pairs of 2 dc
*2 dc, ch 2; rep from * repeat until there are 8 couple of dc. (16 dc)
Rnd 2: Ch 1, *6 dc in ch-2 sp, mb in sp between the dc of the previous rnd; rep from * all rnd.
Rnd 3: Ch 8.
Fasten off.
Fold the butterfly in half and roll the 8 ch into a circle. Close the ch-8 with mb.
Cut a small piece of yarn and make a knot to make the butterfly's antennae.


These butterflies make the Social Butterfly Sweater really pop! When you join the Gold Club, you can access this pattern! Looking for even more crochet butterflies? Make sure you check out our other Free Crochet Butterfly Applique right here.
So tell us, what crochet patterns will you adorn with crochet butterflies? Leave us a comment!