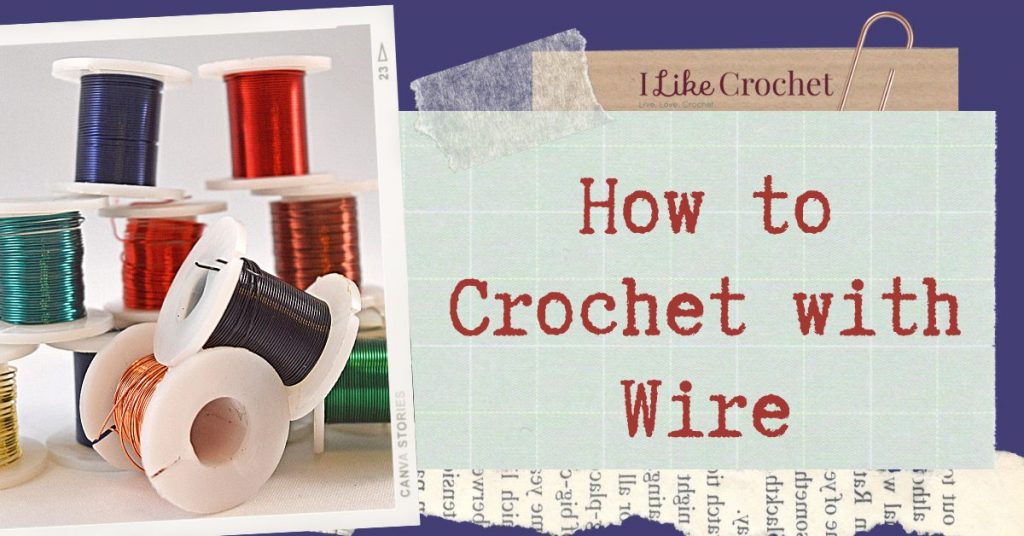 Curious about crocheting with wire? It's just as easy as working with yarn, but there are a few key differences to consider. This article will cover strategies, tools, and resources you'll need to get started on your own wire crochet projects.
Selecting the Right Wire
Wire used for crochet must be thin and pliable yet strong enough to not break while being manipulated with the hook. There are many types of wire for jewelry-making available in all sorts of colors and textures. For best results, stick to 26 or 28 gauge wire though 24 gauge may work in some cases. Remember: the higher the gauge, the thinner the wire will be.
Beads and Stitches
Take a walk down the bead aisle of your local craft store and you are sure to be impressed by the wide variety of colors, shapes and sizes. In conventional and crocheted jewelry-making alike, bead placement must be planned ahead. As such, beads should be loaded onto the wire in the order in which they will be worked in the jewelry piece. Beads can be placed before, after or in the middle of crochet stitches. They can also be placed individually or in multiples of two or more. Experiment with color, spacing and multiples of beads to achieve the effect you want.
The simplest wire jewelry can be composed of nothing more than an easy crocheted chain. Combine three or five chains together for a striking look. You can also use more complex stitches. Imagine a cuff bracelet worked in half double crochet, or a pair of earrings comprised of floral crochet motifs. Whether you choose to work your pieces flat or in the round, the possibilities are endless.
Hooks, Tools and Findings
Wire can be tough on your tools, so save your most delicate hooks for yarn. As with yarn, larger hooks will create a more lacy appearance while smaller hooks will result in tighter, less open work. Discover your preferred stitch gauge for each project by trying different hook sizes.
In addition to the normal crochet hooks and notions, you will want to invest in some special jewelry-making tools such as flat nose pliers, round nose pliers and wire cutters. You will also need jump rings and claps for finishing your jewelry. While shopping for tools, why not look for ready-made pendants and charms to dress up your finished pieces.
Want to learn more?
Check out Crochet with Wire by Nancie Wiseman, Crochet Wire Jewelry by Nancy Waille, or Crochet Wire & Bead Jewelry by Kooler Design Studio. In addition, Candie Cooper's Beading with Wire, Chain & Leather class at Craftsy.com includes a section on simple crocheted jewelry and also covers essential skills like adding jump rings, and clasps.
The Electric Jade Wire Necklace is the perfect beginner crochet wire project to try!


Have you crocheted with wire before? Let us know in the comments below!