The October 2019 Issue of I Like Crochet Magazine is Now Available Online for Viewing!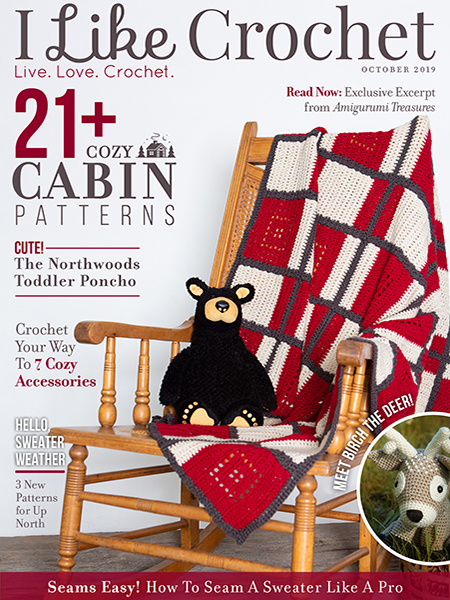 Dear I Like Crochet Bronze Member,
Thank you for being a member of the I Like Crochet community—the newest issue of I Like Crochet magazine is available online and ready to view. Click here to become an I Like Crochet Gold Club Member and read the current issue now.
In the October 2019 edition of I Like Crochet magazine, we took our love of cabin life and combined it with crochet. The result? Possibly our coziest issue to date! Featuring brand new sweaters, including the slightly cropped Two Sisters Lake Sweater with an Aztec-inspired design, to the comfiest cabin afghan you've ever seen (Lodge Plaid Blanket), this issue will have you counting down the days until the season is finally here. Dive in and discover new pillows, cowls, cardigans, a basket, wraps and more! Plus, learn how to seam a sweater like a pro! We're including a step-by-step guide just for you.
From the October 2019 issue of I Like Crochet magazine, you'll discover 22 new crochet patterns that will get you ready for the cooler weather ahead.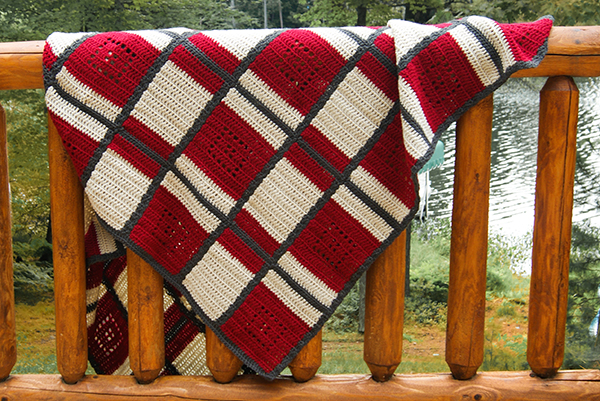 HOME SWEET CABIN
Buffalo Plaid Felted Pillow
Lodge Plaid Blanket
Double Ended Crochet Potholders
Perfectly Plaid Basket
Pillow To Pine For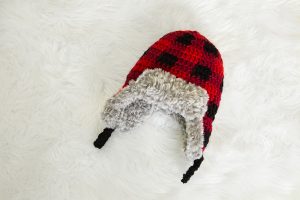 MAMA BEAR MAKES
Baby Lumberjack Plaid Aviator Hat
Birch the Deer
Black Bear Cub Crochet Sweater
Northwoods Toddler Poncho
Hey Bear Hoodie
Raucous Raccoon Set
Woodland Baby Booties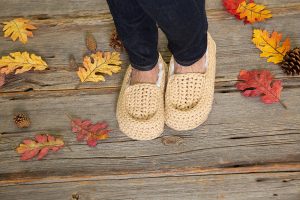 ON CABIN TIME
Campfire Cowl
Vine and Twigs Scarf
Amber & Gold Wrap
Plaid Creek Blanket Scarf
River Cabin Scarf
Take a Hike Beanie
Up North Slippers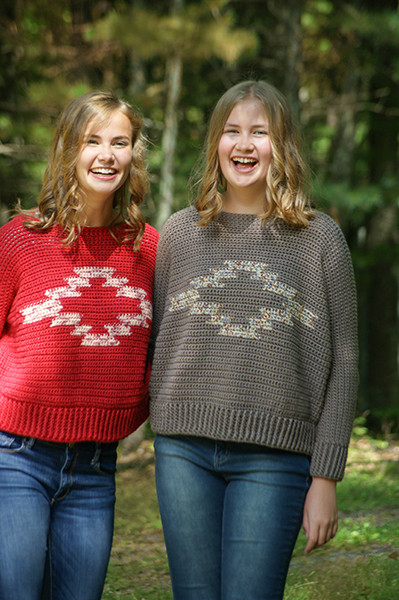 HELLO SWEATER WEATHER
Timberlane Cardigan
Woodhill Cardigan
Two Sisters Lake Sweater
In addition to all the new patterns in the October 2019 issue of I Like Crochet magazine, you'll also get immediate access to our three feature stories:
Amigurumi Treasures: An I Like Crochet Exclusive Book Excerpt – Get a peek at this book and read about how one crocheter's journey might relate to your own. Author Erinna Lee gives you some insight about her perspective on crafting and crochet, including a brief overview of Amigurumi. The article includes a link to order the book if you want it.
How to Seam a Sweater – Making a sweater for the first time can be intimidating for some stitchers. Sizing, pattern choices, and the extra finishing that sweaters sometimes require can be major barriers to creating the sweater of your dreams. Fear no more! Check out this easy-seaming tutorial and get ready to download that sweater pattern you've been coveting.
Crochet and Cauldrons: An I Like Crochet Exclusive Book Excerpt – Read an excerpt from this book by USA Today bestselling author Nancy Warren—it's an intriguing account of a vampire knitting club! You'll be drawn in and want to read more. And you can enter our contest to get your very own copy of with our book giveaway.
And the October 2019 issue of I Like Crochet magazine includes an entire section about basic crocheting as a refresher for anyone:
Pattern Basics – If you're confused about the basics of crochet, this section is just for you! Learn about crochet basics and see diagrams of the most basic crochet stitches—soon you'll be able to follow along with any pattern! These instructions are broken down, step-by-step, to guide you through each stitch with ease. These crochet basics are truly the foundations of most patterns. Even the most intricate stitches and most complicated patterns use these most basic stitches and techniques as a base.
But this is just a fraction of what you'll get with an I Like Crochet Gold Club Charter Membership—your membership includes subscriptions to the I Like Crochet Magazine Club and to the I Like Crochet Collections Club; full and immediate access to the digital library of 5+ years of magazine issues with 700+ crochet patterns and articles; step-by-step instructions for patterns; and video tutorials and full-color photographs for details about projects and stitches. All included with your Charter Membership!
Your I Like Crochet Gold Club Charter Membership gives you access to our crochet patterns and content, 24-hours-a-day on whatever device you prefer—desktop, laptop, or tablet! And the content is fully searchable, so you can find exactly what you want—when you want it—at your fingertips in an instant.
Here are just a few of the tantalizing patterns sitting in our library right now — you'll get instant access when you join the I Like Crochet Gold Club as a Charter Member:
Cuddly Crochet Baby Blankets
Super-Cute Amigurumi
Blue Sage Hooded Shawl
Easygoing Crochet Tank
Circular Chenille Afghan
Marigold Blanket
Baby Owl Bib
Moonlit Shells Shawl
Monster Baby Booties
Adult Pocket Scarf
Cropped Victoria Top
Vine and Twigs Scarf
Verde Velvet Pillow
Kaja C2C Rug
Flying Geese Jacket
Two Sisters Lake Sweater
And the library of photos and video tutorials is gorgeous, inspiring, and practical—showing you exactly how your finished patterns should look and exactly how to execute, even the difficult ones!
When you join our #1 community for crochet-lovers, you'll receive all of the handy benefits that crocheters everywhere have been buzzing about:
You'll learn new stitch techniques with a variety of patterns that range from beginner to advanced.
You'll find expert tips and tricks that will help you achieve professional results.
You'll start getting requests for your stunning crocheted items from your family and friends.
You'll have access to renowned designer patterns and tutorials from all over the world.
You'll never worry about mistakes in patterns or ripping out your progress because our tech-edited patterns are curated from trusted designers in the crochet community.
You'll be connected to an online community of crocheters who are just as passionate as you!
Don't miss out on this exclusive charter membership offer to get all of the above and more!
When you activate your I Like Crochet Gold Club Charter Membership today, you'll get access to everything we have about crocheting—all access and all the time:
A full year of upcoming issues of I Like Crochet magazine—BOTH the web edition and the tablet edition, including nearly 100 exclusive designer crochet patterns and articles with step-by-step instructions, video tutorials and full-color photography for details of projects and stitches
Instant access to EVERY issue we've ever published—a vast library of more than 5 years of issues with 700+ patterns and articles
A full-year's subscription to the I Like Crochet Collections Club that includes gorgeous designer patterns
Regular e-newsletters, full of the latest crochet tips & tricks
Free patterns, expert tips, and Crochet Along community events
FREE Bonus! FREE access to our on-demand streaming crochet video Crochet Secrets Revealed: 12 Tutorials by Michael Sellick—featuring patterns and tips from an expert designer. FREE, instant, full, and unlimited access for you right now!
And here is what you don't get when you become a Charter Member of the I Like Crochet Gold Club—advertisements! That's right, we're advertising-free, so that we can devote more time, space, and effort to helping you be an awesome crocheter!
All of this is available to you—right now—when you claim your Charter Membership to I Like Crochet Gold Club. This special introductory offer includes FREE unlimited access to our on-demand streaming crochet video Crochet Secrets Revealed: 12 Tutorials by Michael Sellick…our gift to you for signing up now!
No other online magazine has this much information about crochet all in one place for your easy access!
Crocheters everywhere have been enjoying I Like Crochet magazine for years, and now it's better than ever with more benefits, patterns, and content than you could ever dream of—with an I Like Crochet Gold Club Charter Membership.
When we first put this new club together for crocheters like you, your needs and desires were top-of mind. We're the ultimate resource and network for crocheters everywhere, offering original designer patterns and content from authoritative and respected voices in the crochet world.
I think you'll agree that this really is an unusual offer, plus FREE access to our premium on-demand streaming crochet video when you become an I Like Crochet Gold Club Charter Member today! It's an incredible deal that you don't want to ignore!
Why not be among the select group of crocheters to join us today and benefit from all the valuable information about crocheting that you can't get anywhere else?
Become an I Like Crochet Gold Club Charter Member today—while this special offer lasts!
Happy crocheting!

Caitlin Eaton
Editor, I Like Crochet Magazine