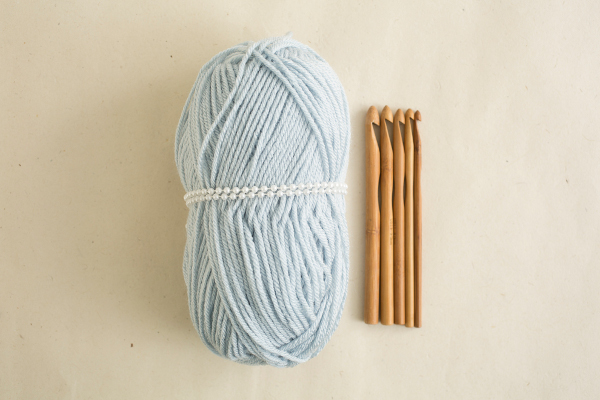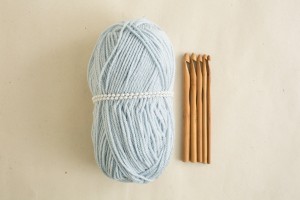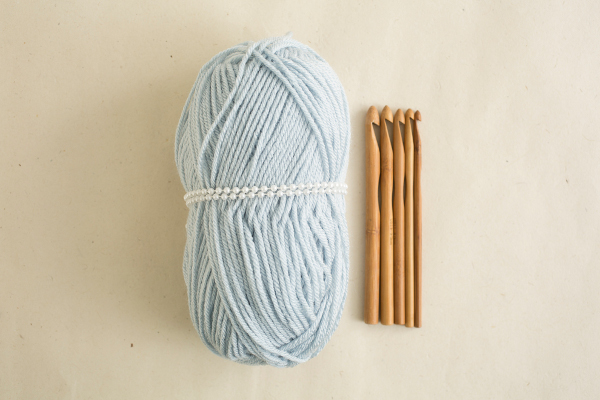 It's time for a new Know Your Hook! This time, we'll be focusing on hook sizes B/1 to E/4. The hooks that you'll be looking for are the smallest hooks you can get before starting to delve into steel hooks, and they measure 2.25-3.5mm.
In terms of yarn types, look for finer yarn than you have before. This superfine yarn, with a tiny little yarn weight of 1, is your sock or fingering yarn. This baby yarn is what you'd choose if you wanted to make something delicate like socks and babywear. Since this yarn is very thin (although not the thinnest – we'll get to that next time), you would only want to stick to smaller and more delicate pieces. I definitely would advise against making any sort of throw with this yarn – it wouldn't be very warm, and you'd be crocheting for a pretty long time.
This superfine yarn takes a lot longer to work up, so your stitches will be much smaller, so sticking to smaller projects is ideal. Baby socks and clothing would be the best to make with this yarn since those items aren't very big. A baby sweater made with this would take you a while, but it wouldn't be an unreasonably long time. You can also work on creating some lace designs with this range of hooks, as you'll be able to make tighter and smaller stitches and really make more precise work.
This range of hooks is tiny, so unsure crocheters might have some difficulty working with them. These hooks require a precise hold and a stable hand. Once you can get comfortable with this range, though, you'll be ready to move into the tiniest of the tiny hooks – the steel hooks. Join us next issue for the conclusion of our Know Your Hook Series!