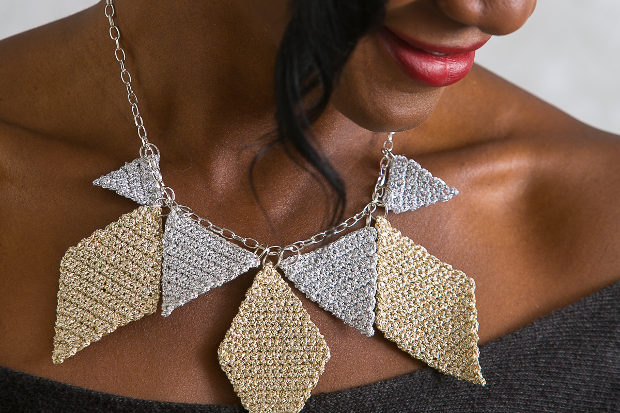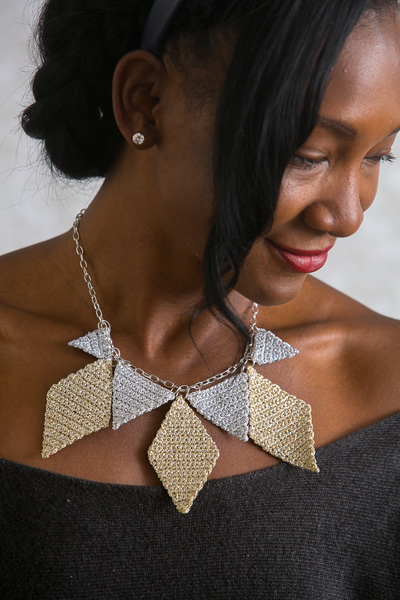 The holiday season is fast approaching and all sorts of holiday parties are being planned. I, personally, have received two Christmas party invites already (yes, it's early November). With everyone wanting to get together with loved ones near and far, it's not always easy to have something on-hand to wear to every gathering. Luckily, it's super easy to crochet your own crochet accessories to spice up your outfits and add instant glitz and glamour to any event. There's no need to buy a different party dress or sweater for each and every gathering you go to when you can simply add accessories.
For many occasions you can add a simple crochet scarf or shawl to your outfit to spice things up – you'll have a gorgeous hand-made piece to show off and you won't be cold. It's a win-win! Depending on the occasion you can crochet something with a basic stitch to simply cover your arms, or you can show off your crochet skills with an intricate and lacy shawl.
Another thing that people don't seem to know about is crochet jewelry. You might think that it's pretty difficult to get any sort of knotted thread or yarn to look elegant enough to act as a piece of jewelry, but it's easier than you might think. The important thing to note with crochet jewelry is that you need to use very thin, lightweight yarn. You can make a simple chain out of the thread with yarn and add some beads for a simple, understated look, or you can crochet individual shapes to act as pendants on an actual necklace chain, as pictured above in the Geometric Glam Necklace. By using chains and notions such as beads, you can easily crochet your own high-fashion necklace and take your holiday party to the next level.
What do you think? Have you made any fun crochet jewelry pieces? Try giving the beginner-level necklace, below, a try and see how it spices up your holiday look!
---
Night on the Town Necklace
Pattern by Red Heart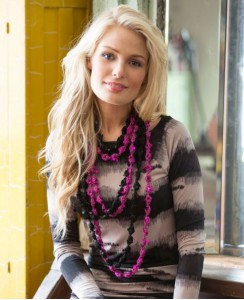 Skill Level: Beginner
Size: 108″ circumference
Gauge: Not essential
Materials
Yarn: Red Heart Boutique Swanky (62% acrylic, 38% polyester; 202 yards [185 meters]/85 grams): #9530 Berry Glamorous (A, 1 ball), #9012 Tuxedo (B, 1 ball)
Hook: US size I/9 (5.5 mm) hook
Notions: Yarn needle
Special Stitches
Bobble: Yarn over, insert hook in indicated chain, yarn over, draw up a loop, yarn over and pull through 2 loops on hook, [yarn over, insert hook in same chain, yarn over, draw up a loop, yarn over and pull through 2 loops on hook]
4 times (6 loops on hook), yarn over and pull through all 6 loops on hook.
Pattern (Make One in Each Color)
Ch 4.
Row 1: Bobble in 4th ch from hook, *ch 5, bobble in 4th ch from hook; repeat from * 84 times or to desired length; join with slip st in bottom of first bobble—86 bobbles.
Fasten off.
Finishing
Weave in ends.
For more holiday accessory crochet patterns, check out the website subscription of I Like Crochet and see many create patterns like: 
Ritzy Sequined Scarf
Metallic Lace Wrap
Lacy Rose Shawl
Geometric Glam Necklace