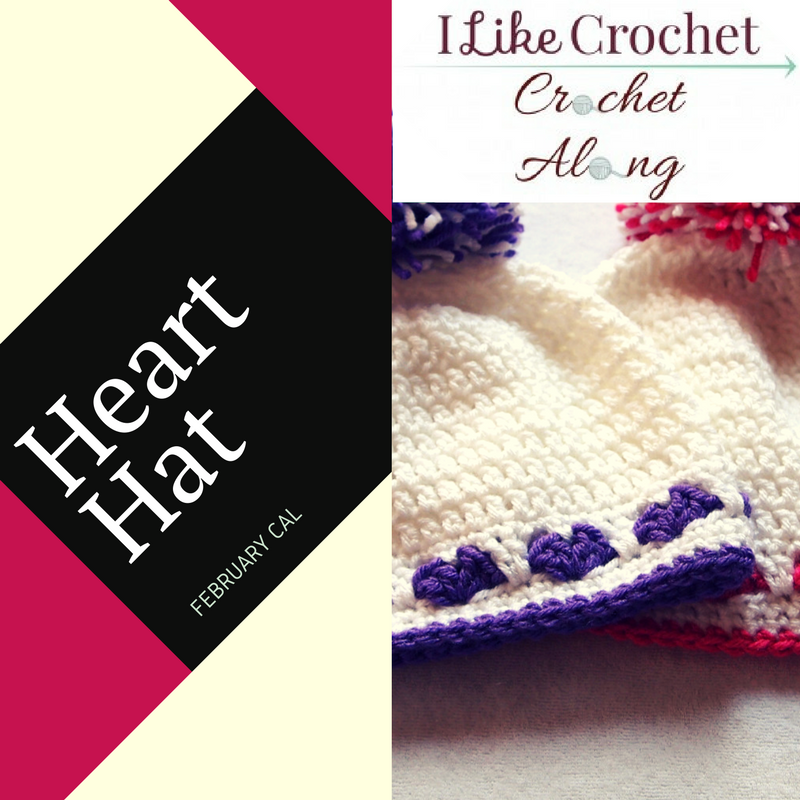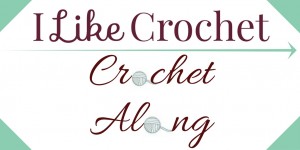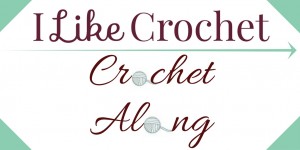 We're sending you even more crochet love today with the second stage of our February Crochet Along. It's still quite icy where I live, so I've really been looking forward to the rest of this pattern to keep me cozy. Loved ones will melt when they receive this as a gift—but don't forget to make one for yourself, too!
If you plan on working this up as a newborn hat, you're in luck—we have the full pattern with a photo tutorial below. For other sizes, don't worry, those patterns will be coming shortly in the final stage. Until then, you can practice the shell stitch and skim through the photos so you can start expecting the delightful results to come!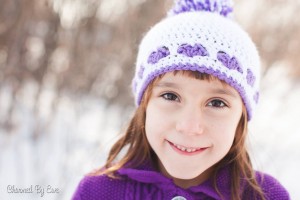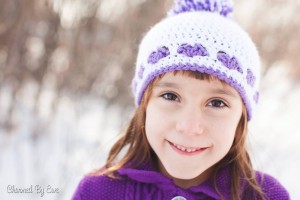 A few essentials:
Gauge in DC:  14 stitches and 8 rows = 4″ (10 cm)
Hat is worked from the bottom up – make your foundation chain slightly loose to allow for stretching
Starting chain is not included in the stitch count (unless otherwise noted)
The first stitch of each round is made in the same stitch as the starting chain
Rounds are joined in the top of the first stitch, not the starting chain (unless otherwise noted)
Hat is topped with an optional pom-pom
Abbreviations: 
ch = chain
sl = slip
st(s) = stitch(es)
sk = skip
sc = single crochet
dc = double crochet
dc2tog = double crochet 2 stitches together
How to crochet the shell stitch:
This stitch is made up of the following all worked into the same stitch: (2 dc, ch 1, 2 dc)
Photo Tutorial for Newborn Size
Round 1: With Main Color – Ch 46, sc in 2nd chain from hook and in each chain across, bring your ends together and slip stitch in the first sc to join (45)
Round 2: Ch 1, sc around, join in first sc (45)
Leave Main Color attached for carrying to Round 4 and attach Accent Color in the 3rd stitch to the left of your join.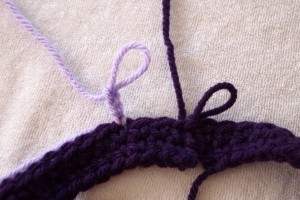 Round 3: With Accent Color work the following into the first stitch – [Ch 2, dc 1, ch 1, 2 dc] – first Shell Stitch made, *ch 2, sk 4 stitches, in next stitch make a Shell Stitch (2 dc, ch 1, 2 dc)*, repeat between * 7 times, ch 2, join in top of starting chain, fasten off (9 Shell Stitches)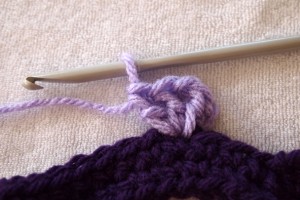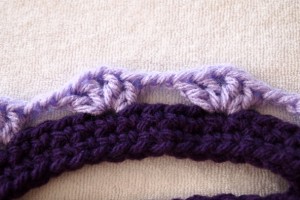 Round 4: Pick up Main Color – Ch 2 (counts as first dc), dc in same st, *ch 2, sc in ch-1 space of Shell Stitch, ch 2, dc in the 2nd skipped stitch from previous round, dc in next stitch* repeat around, ch 2, join in starting chain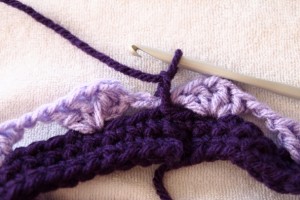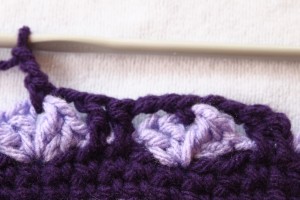 Round 5: Ch 1, make 1 sc in every stitch and in every ch-2 space of the previous round, join (45)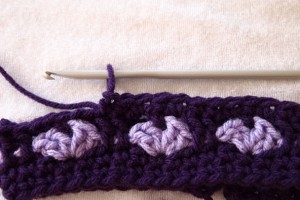 Round 6 – 8: Ch 2, dc around, join (45)
Round 9: Ch 2, *dc in first 7 stitches, dc2tog* repeat around, join (45)
Round 10: Ch 2, *dc in first 2 stitches, dc2tog* repeat around, join (30)
Round 11: Ch 2, *dc in first stitch, dc2tog* repeat around, join (20)
Round 12: Ch 2, *dc2tog* repeat around, join (10)
Cut the yarn, leaving a tail about 6″ long. Using a yarn needle, weave the tail through the front loop of each stitch and pull gently to close the hole. Pass the needle through the center of the hole and pull to tighten completely.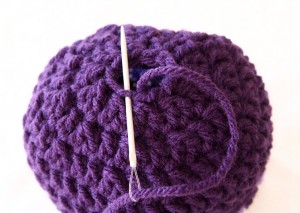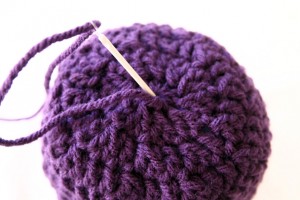 Round 13: Attach Accent Color on the opposite side of the second last foundation chain of Round 1 – Ch 1, sc in the same stitch and each stitch around, join in first sc, fasten off and weave in all ends. (45)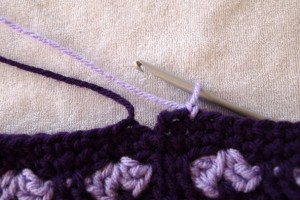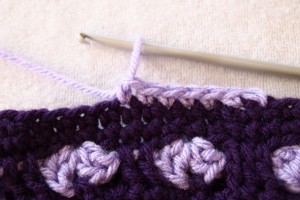 Next week will bring you written patterns for the rest of the sizes, from preemies to adults. Don't forget to subscribe to I Like Crochet magazine while you wait!