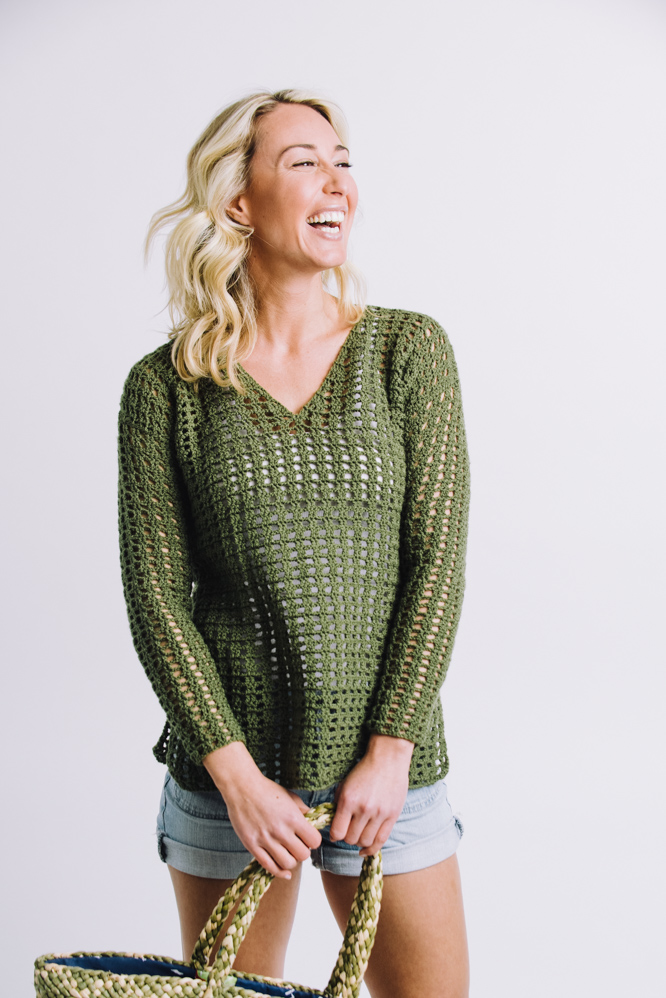 Dress up your summer days with something a little lacy.
Dear Crochet Friend,
Whenever I head out, I always make sure I have an extra layer — just in case. Especially for trips that may include a stroll along the water or through the woods, I like to be ready with something comfortable (and stylish!) to take the edge off if temperatures start to drop.
Well, I've found the perfect warm-weather cover-up: the Michigan Mesh Sweater. This lacy V-neck sweater is easier to make than it looks, too! Rated easy, this is a sweater we can all create! Crocheted in an airy mesh pattern, our Michigan Mesh Sweater is loose and comfy, perfect for a summer day (or evening!). You'll look lovely in this light, flowing pullover.
This easy-breezy pattern is just the project to take with you when you're on the road. Worked flat in just four pieces, think of it as one less thing to pack on your way to your destination! This is the perfect versatile top, with just enough coverage to keep off the chill while still letting you savor the summer breeze!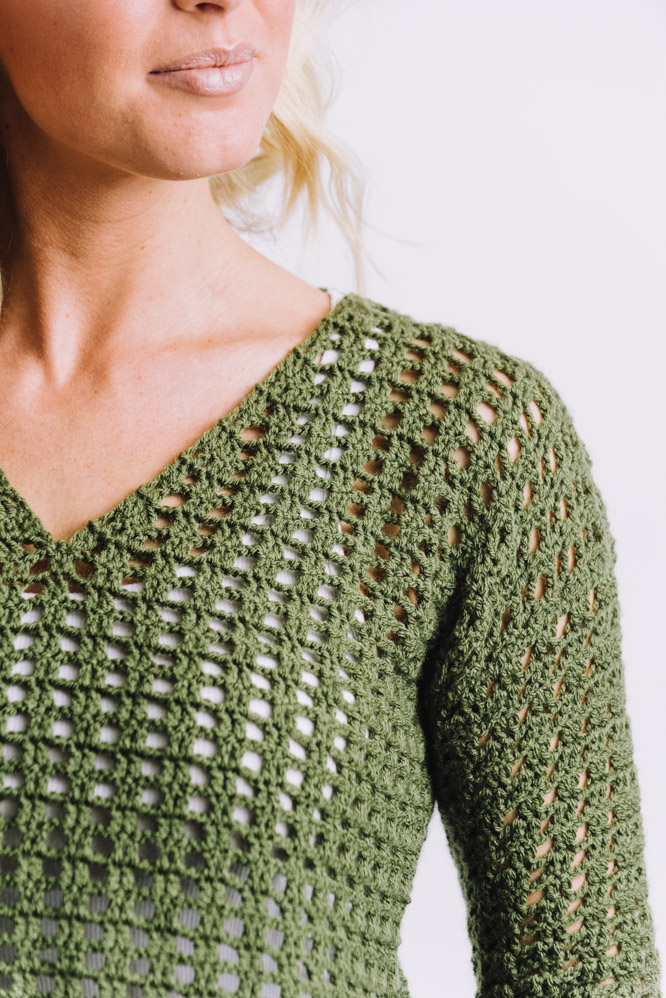 Make our Michigan Mesh Sweater in your favorite color and add a new favorite piece to your summer wardrobe! Why not take casual up a notch with a fun and flirty look? This beautiful mesh sweater is ready to help you complete your outfit and keep you warm when you need it!
The Michigan Mesh Sweater is a must-make for your summer wear! Why not start it today?