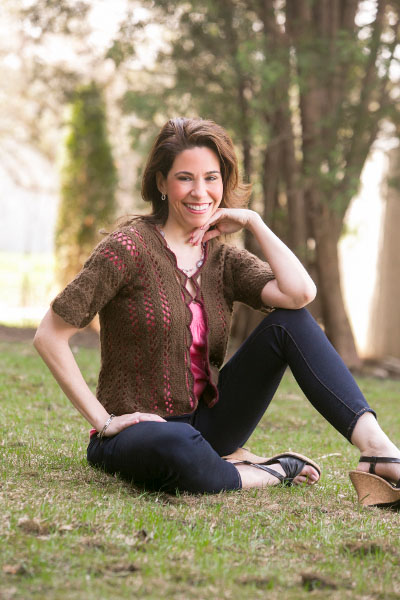 I Like Crochet has been bringing you the best patterns available anywhere since 2014, and we want reel back the years to the Debut Issue! It was springtime, and our editors were working hard to bring you fun, exciting patterns that evoked the fresh start that spring brings every year.
In the spirit of the season, we highlighted ideas for starting anew, from organizing your yarn stash to learning new skills (like joining as you go!), not to mention quintessentially springtime patterns like these:
Melting Snow Infinity Scarf: Brave the morning chill in style with this one-skein infinity scarf. Just keep crocheting until you're nearly out of yarn, sew the ends together, and you're done!
Crochet Zig Zag Dishcloths: This dishcloth uses varying heights of crochet stitches to build up a zig zag pattern, while single crochet rows highlight the diagonal lines. Find your favorite stitch combination by exploring all three pattern variations.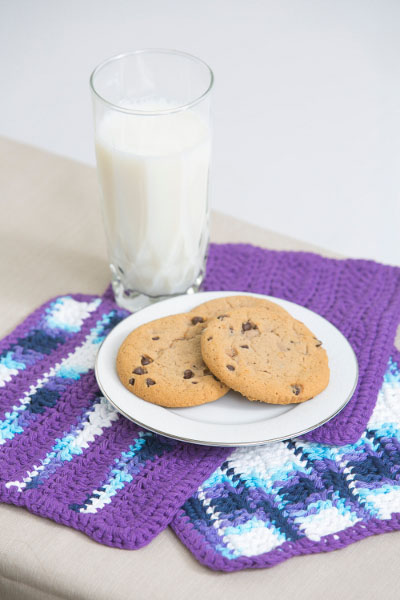 Springtime Ripple Afghan: This bright, imaginative afghan is a must-make blanket for any child's room. You could even drape it over a solid-colored couch for an extra dose of color.
Floral Moss Stitch Hat: A delicate flower adorns this chic off-white hat that's perfect for breezy spring days. Add a hint of style to your everyday look and practice your moss stitch techniques with this cute hat.
Chilled Mocha Cardigan: With so many techniques used within this mocha cardigan, any crocheter will find this piece exciting. The design makes it easy to adjust measurements as you go just by adding or eliminating stitch repeats.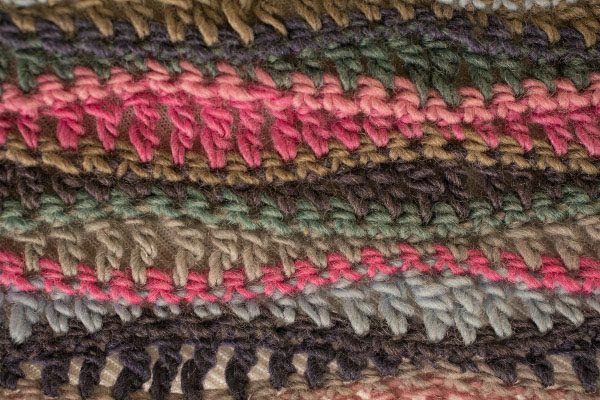 From accessories to sweaters to home décor to toys, I Like Crochet started with a variety of patterns, and we continue to give you so many options with each new issue.
Our tradition of teaching you new skills started in our Debut Issue with our in-depth skill-builder articles written by experts in the craft.
We showcased increasing and decreasing, joining as you go, and knowing your hooks. We also brought you advice for exercises to ease aching hands, so you can crochet for years to come!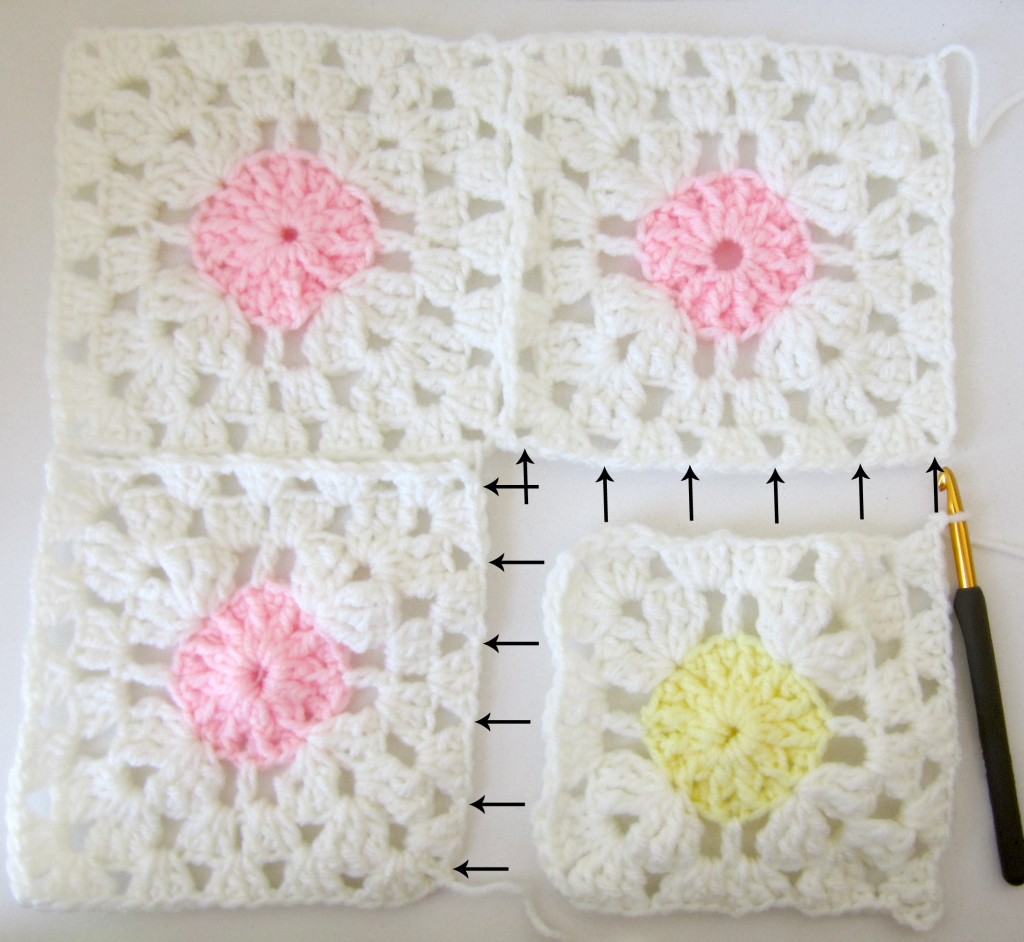 The Debut Issue of I Like Crochet features fresh and colorful patterns that will inspire you, challenge you, and nurture your growing passion for the art of crochet. No matter what your skill level, inside this issue of I Like Crochet, you'll discover timeless projects, just as innovative as they were when they debuted! Check out the following designs—you'll want to get out your hook and yarn right now.
Mod Stripes Rice Bag
Seasonal Shawl Series: Spring Shawl
Floral Fever Pullover Cowl
Strawberry Cream Cardigan
Librarian's Favorite Sweater
Making Waves Scarf
Easy Sideways Crochet Triangle Shawl
What a great variety of patterns to choose from!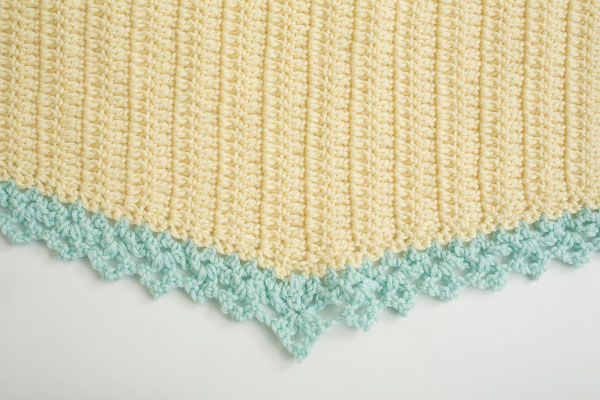 But this is just a fraction of what you'll get with an I Like Crochet Gold Club Charter Membership—your membership includes subscriptions to the I Like Crochet Magazine Club and to the I Like Crochet Collections Club; full and immediate access to the digital library of 5+ years of magazine issues with 700+ crochet patterns and articles; step-by-step instructions for patterns; and video tutorials and full-color photographs for details about projects and stitches. All included with your Charter Membership!
Your I Like Crochet Gold Club Charter Membership gives you access to our crochet patterns and content, 24-hours-a-day on whatever device you prefer—desktop, or laptop! And the content is fully searchable, so you can find exactly what you want—when you want it—at your fingertips in an instant.
Here are just a few of the tantalizing patterns sitting in our library right now — you'll get instant access when you join the I Like Crochet Gold Club as a Charter Member:
Cuddly Crochet Baby Blankets
Super-Cute Amigurumi
Blue Sage Hooded Shawl
Easygoing Crochet Tank
Circular Chenille Afghan
Marigold Blanket
Baby Owl Bib
Moonlit Shells Shawl
Monster Baby Booties
Adult Pocket Scarf
Cropped Victoria Top
Vine and Twigs Scarf
Verde Velvet Pillow
Kaja C2C Rug
Flying Geese Jacket
Two Sisters Lake Sweater
And the library of photos and video tutorials is gorgeous, inspiring, and practical—showing you exactly how your finished patterns should look and exactly how to execute, even the difficult ones!
When you join our #1 community for crochet-lovers, you'll receive all of the handy benefits that crocheters everywhere have been buzzing about:
You'll learn new stitch techniques with a variety of patterns that range from beginner to advanced.
You'll find expert tips and tricks that will help you achieve professional results.
You'll start getting requests for your stunning crocheted items from your family and friends.
You'll have access to renowned designer patterns and tutorials from all over the world.
You'll never worry about mistakes in patterns or ripping out your progress because our tech-edited patterns are curated from trusted designers in the crochet community.
You'll be connected to an online community of crocheters who are just as passionate as you!
Don't miss out on this exclusive charter membership offer to get all of the above and more!
When you activate your I Like Crochet Gold Club Charter Membership today, you'll get access to everything we have about crocheting—all access and all the time:
A full year of upcoming issues of I Like Crochet magazine—Including nearly 100 exclusive designer crochet patterns and articles with step-by-step instructions, video tutorials and full-color photography for details of projects and stitches
Instant access to EVERY issue we've ever published—a vast library of more than 5 years of issues with 700+ patterns and articles
A full-year's subscription to the I Like Crochet Collections Club that includes gorgeous designer patterns
Regular e-newsletters, full of the latest crochet tips & tricks
Free patterns, expert tips, and Crochet Along community events
FREE Bonus! FREE access to two on-demand streaming crochet videos Crochet Secrets Revealed: 12 Tutorials by Michael Sellick and Back to Basics: 11 Essential Techniques and Stitches for Every Crocheter. FREE, instant, full, and unlimited access for you right now!
And here is what you don't get when you become a Charter Member of the I Like Crochet Gold Club—advertisements! That's right, we're advertising-free, so that we can devote more time, space, and effort to helping you be an awesome crocheter!
All of this is available to you—right now—when you claim your Charter Membership to I Like Crochet Gold Club. This special introductory offer includes FREE unlimited access to two on-demand streaming crochet videos Crochet Secrets Revealed: 12 Tutorials by Michael Sellick and Back to Basics: 11 Essential Techniques and Stitches for Every Crocheter…our gift to you for signing up now!
No other online magazine has this much information about crochet all in one place for your easy access!
Crocheters everywhere have been enjoying I Like Crochet magazine for years, and now it's better than ever with more benefits, patterns, and content than you could ever dream of—with an I Like Crochet Gold Club Charter Membership.
When we first put this new club together for crocheters like you, your needs and desires were top-of mind. We're the ultimate resource and network for crocheters everywhere, offering original designer patterns and content from authoritative and respected voices in the crochet world.
I think you'll agree that this really is an unusual offer, plus FREE access to our premium on-demand streaming crochet videos when you become an I Like Crochet Gold Club Charter Member today! It's an incredible deal that you don't want to ignore!
Why not be among the select group of crocheters to join us today and benefit from all the valuable information about crocheting that you can't get anywhere else?
Become an I Like Crochet Gold Club Charter Member today—while this special offer lasts!
Happy crocheting!

Caitlin Eaton
Editor, I Like Crochet Magazine