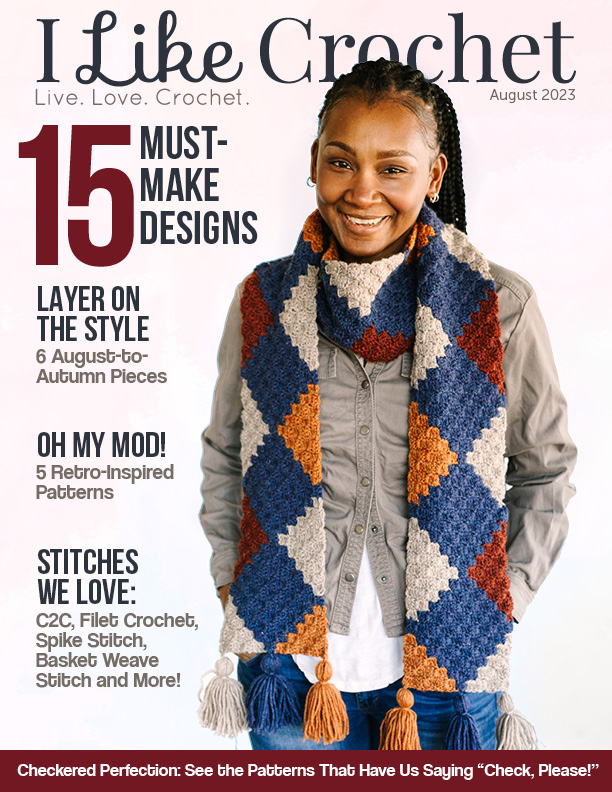 From light & airy to soft and cozy, we have great garments to transition from summer to fall and beyond!
Dear Crocheter,
Here we are in the heat of summer, enjoying warm breezes and balmy nights. But before we know it, sweater season will be back with a passion — and we're going to be ready when it arrives! From transitional pieces to change with the seasons to home décor to brighten your living spaces, we have fun and fabulous patterns to delight you. Here's a preview of our latest issue.
Layer on the Style
It's never too early to think about making a new sweater. You can create a beautiful and intricate-looking crochet sweater with just one row repeat! Our Adeline Crew Sweater is an easy-rated pattern that gives maximum style with minimum effort. This is an excellent pattern choice for crocheters of all experience levels. This will be your go-to sweater when the weather turns chilly.
The Eleanor White Boxy Cardigan is an eye-catching layer you'll want to keep within easy reach. The captivating cable and twisted double crochet stitches give this cardigan great texture and visual interest. Make this cardigan your next statement piece!
We have plenty of other lovely layering options that will help you transition from summer weather into fall and beyond, including the Anisha Mesh Tunic, Luisa Scalloped Filet Crochet Topper, Gina Oversized Vest, and the cozy and captivating Hailey Hooded Cardigan.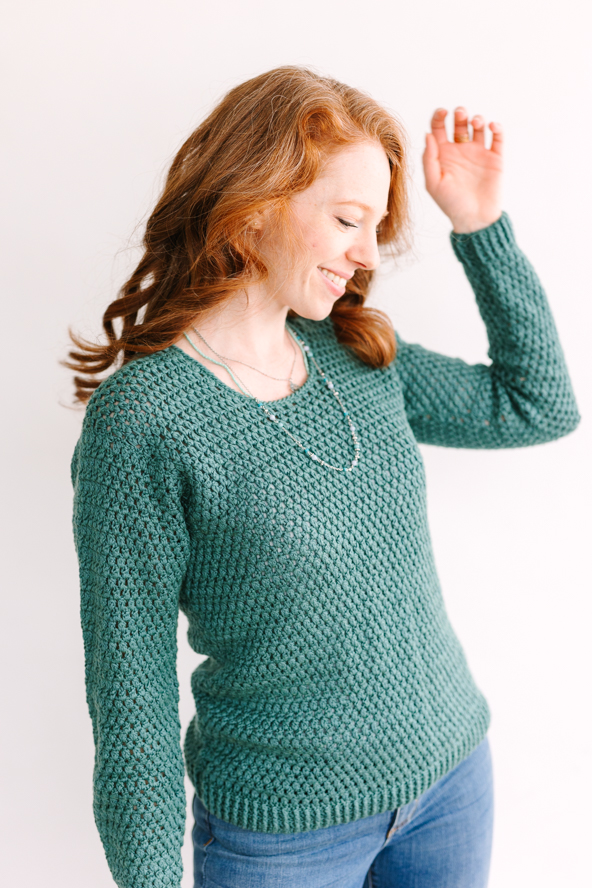 Oh My Mod!
One of the traditional wardrobe staples is the little black dress. Well, take a time trip back to the 60s when Mary Quant was fashion queen with our retro-inspired Phoebe Polka Dot Dress. It's a little black dress and then some! This hip little dress just exudes charm, from its polka-dot details on the sleeves and hem to its mod and modest keyhole collar. You could pair this up with our Penelope Black and White Purse with a cool plaid on the bias. Tailor the strap and hardware to your taste!
We have other mod projects for home or on the go: Mabel Dot Motif Bag, Nora Sweater Vest, and our Checked Pillow with a Twist. There's no ho-hum here!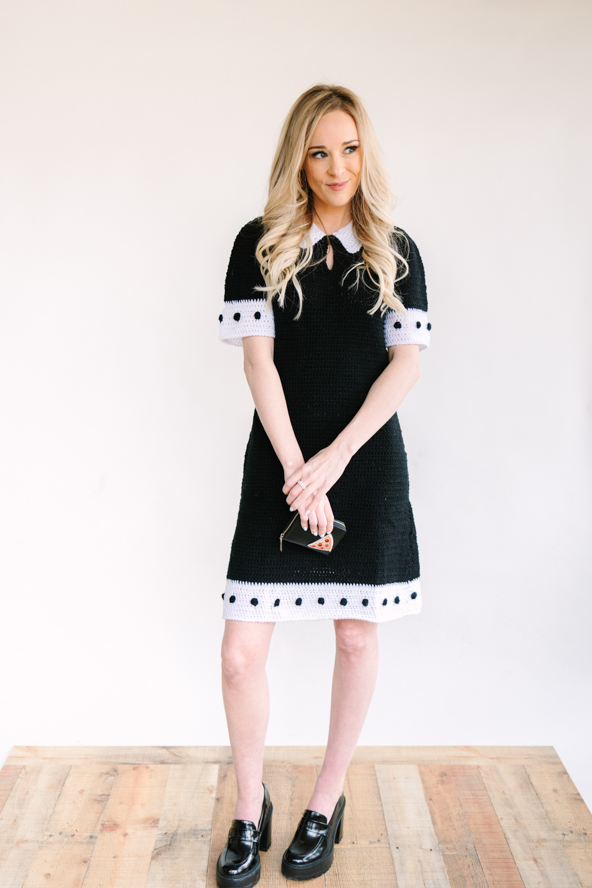 Add Flair to Your Fall
When fall rolls around, you want to be prepared for the brisk mornings and chilly nights; the leaves changing colors as the countryside explodes in vibrant hues of red, gold, and orange. Long after the last leaf has fallen from the tree, keep some of that color with you. Our Delani Diamond C2C Scarf offers warmth, color, texture, and more! Create this scarf using the Corner-to-Corner (C2C) method to make a scarf with a beautiful checked pattern. Immerse yourself in the sheer joy of crochet, no matter your experience level! This is a great project for all crocheters!
We have other fall flair projects to keep you warm as autumn approaches. Our Kiki Crochet Hood is versatility personified, and our Aren Basket Weave Hat will win over the most reluctant hat wearers! And for a quick-and-easy pattern you can make almost anywhere, stock up on some yarn and swivel hooks to make a batch of Lumi Constant Companion Keychains. They only take about an hour to make, and they make perfect gifts!
With this issue of I Like Crochet, the hardest part will be picking which project to make first. Which project is at the top of your list?