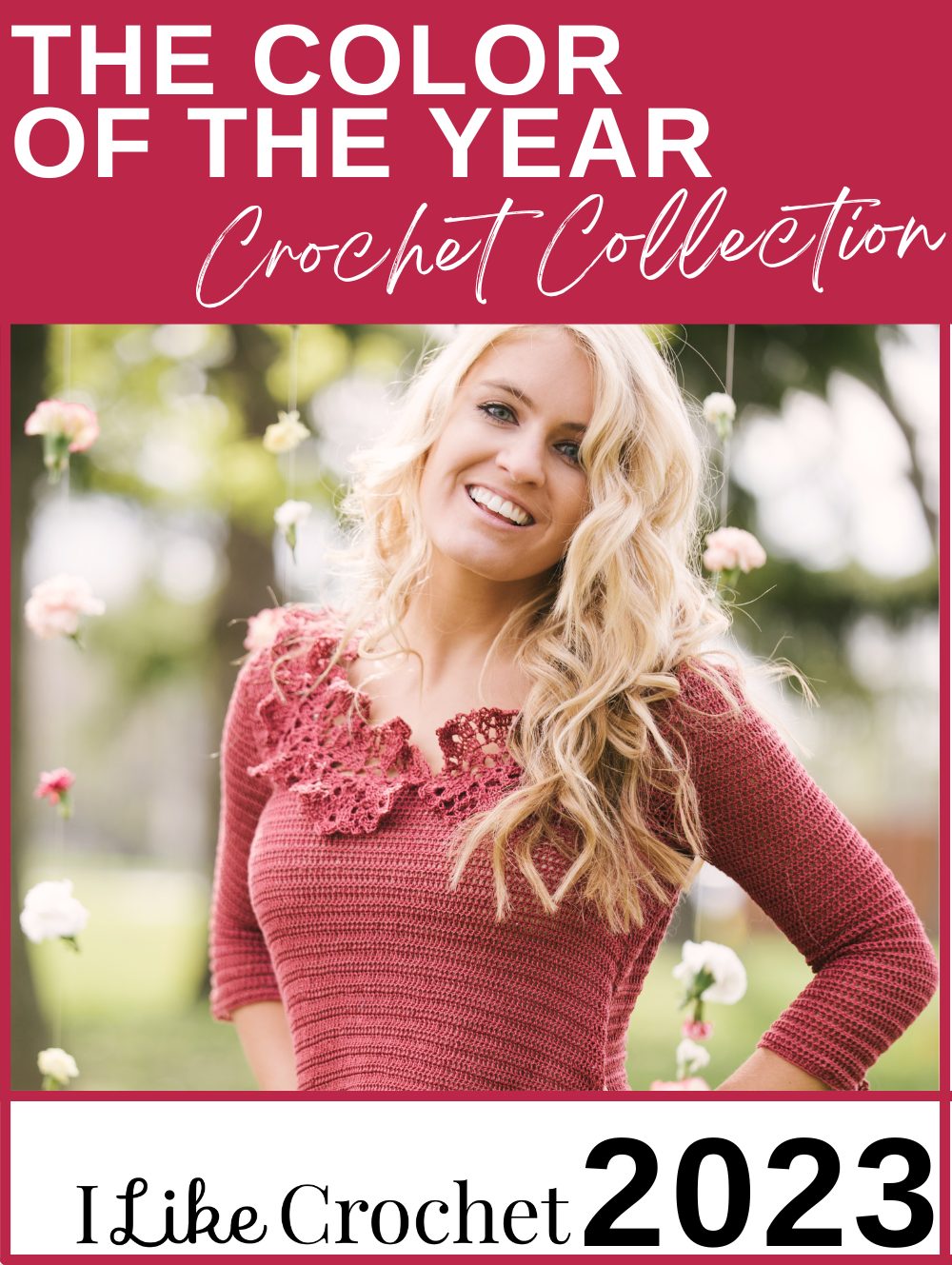 The Color of the Year is a perfect match for your next project!
Dear Crochet Friend,
Welcome to the year of Viva Magenta — Pantone's choice for Color of the Year. This surprising shade of red is vibrant, joyful, and oh-so-versatile!
Make Something Marvelous in Magenta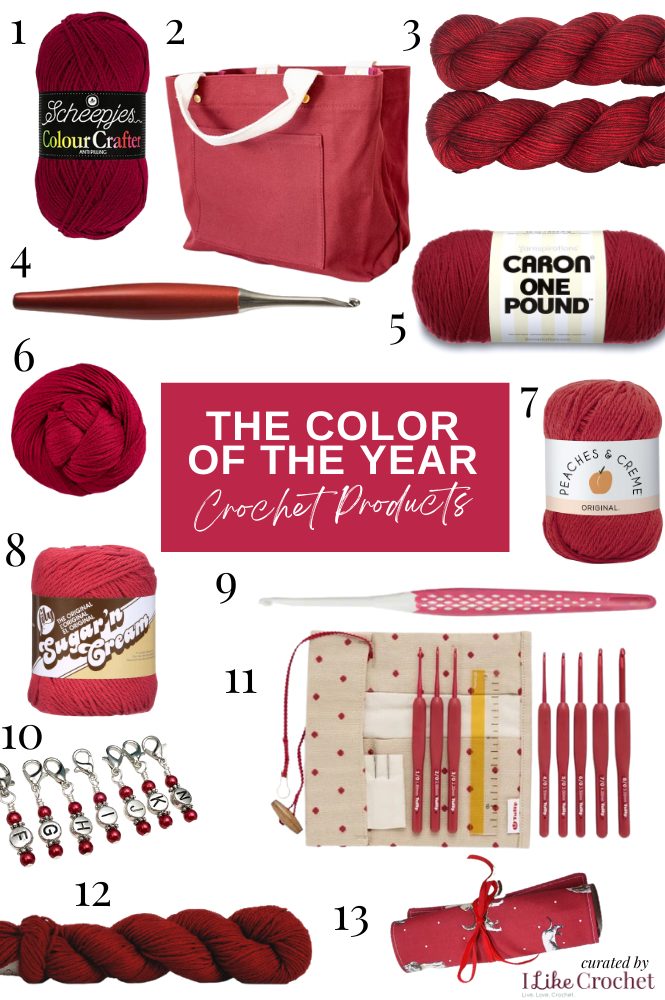 We've done a little roundup of magenta products in our Color of the Year Collection that you're sure to like. From yarn of many weights and textures to hooks and crochet accessories to keep your work organized, you're sure to find some perfectly Viva Magenta inspiration in this collection of crochet products.
Appealing Accessories
Whether you're staying in or heading out, it's always wise to accessorize. Even beginning crocheters can create a stylish necklace that's a real standout! Our Festive Berry Necklace will pair beautifully with a top or dress. You probably have some scrap yarn in your stash to make this now!
Who can resist the overwhelming adorableness of the Puppy Love Coin Purse? Just look at those sweet, shining eyes and heart-shaped, droopy ears that actually keep the purse standing up on its own. This is cuteness at its best! Make one for a friend — or maybe just for yourself! You might want to go a little fancier and make our Spike Cluster Clutch for an evening out or our Marigold Bucket Bag for a day on the go.
Need a fresh burst of color inside to celebrate spring? Spice up your favorite chair with our dazzling Retro Flower Cushion. This wildly colorful pattern uses just two motifs in a blaze of color combinations. As a bonus, the pattern uses the five basic crochet stitches — a perfect project for anyone from beginner to expert! Seasons change, and so should your pillows. You can tune your color palette to magenta mode and make your own version of our Japanese Maple Pillow. Or turn up the color on our Autumn Blooms Set and make a lovely, lively dishcloth and towel as a gift set.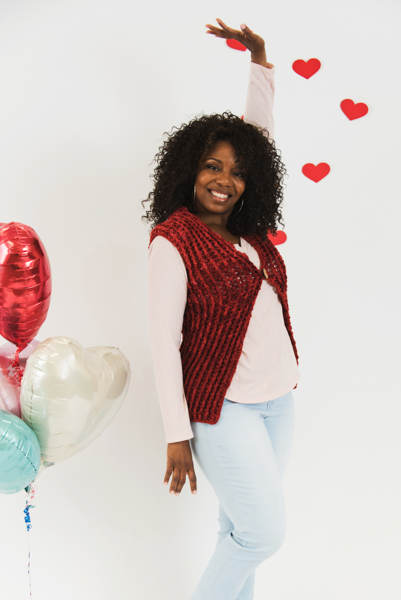 Tip-Top Style
If you make just one new top for spring, consider the dynamic Berry Colada Top featured on our cover. Transform a simple tunic into a work of art with beautiful floral motifs at the neckline and decorative side slits at the hem. Make this bold and beautiful top in in cotton thread using this year's signature shade or your favorite color.
Maybe it's time to add a new staple to your closet. Our Marilyn Pencil Skirt is just the right thing, with figure-flattering lines that emerge from the half double crochet ribbing. Dress it up, dress it down — just keep it within easy reach in your closet!
Another great piece in our collection is the whimsical Starstruck Top. This versatile, sleeveless top is destined to become a wardrobe staple. Dress up your favorite jeans, shorts or skirt for an easy, breezy look by day, or layer it over a tank for your cooler evening activities.
You might also enjoy making (and wearing!) our Lace Diamond Top, with a delicate lace pattern adorning the top of this lovely sleeveless top. Or our Roses are Red Vest — an easy vest pattern in one piece with a shawl collar and rich textured stitch, all finished off with a decorative button closure.
Other terrific tops in our Color of the Year Collection include the Pineapple Cardigan, Autumn Garden Sweater, Changing Seasons Sweater, and the Downton Vest, which you can customize with the colors you like best!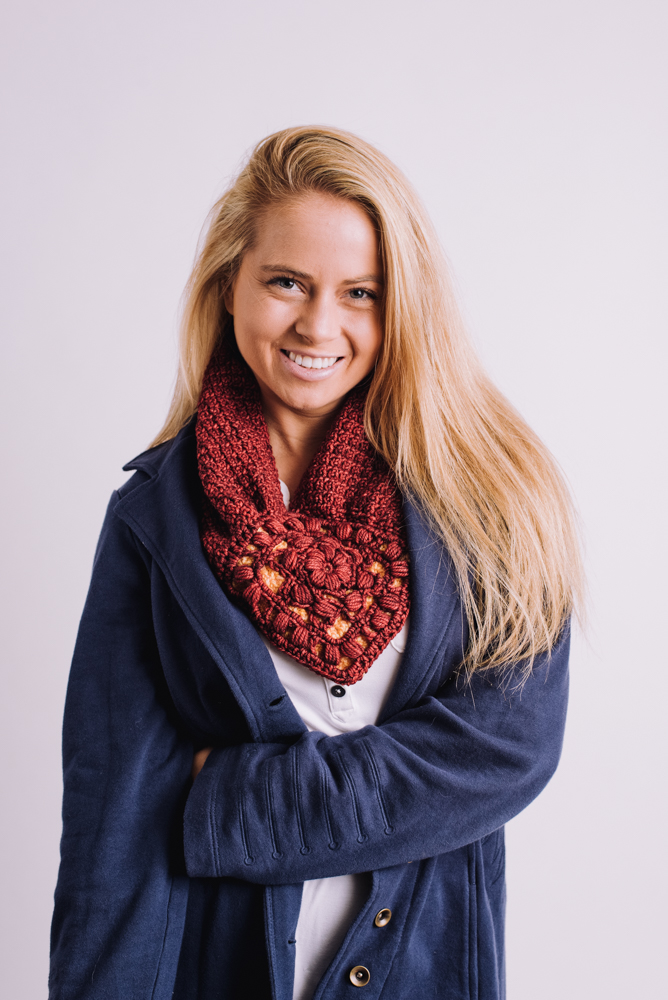 Chill Busters
Now, while we'd all like to say winter's over, it's not, and it may be time to give your scarves a refresh. We have plenty of options in a variety of styles! Sometimes a scarf is more than you need. But on a chilly day, you want to keep your neck warm. What could be better than our Weekend in the Alps Neckwarmer? A great pattern that adds warmth without bulk, this simple, cozy neckwarmer will keep the chilly drafts away while adding a touch of style. Wear it indoors or out — the button closure makes it a breeze to put on.
Our Cherry Crisp Cowl takes an edge off the chill with a relaxed and decorative look. Customize the length of this cowl to your needs and get ready to rake in the compliments on this cowl's beautiful center motif.
When you need a little something elegant to dress up an outfit, make our Crimson Beaded Neck Wrap, complete with glass beads along the edges. The lovely tulip stitch creates the illusion that the wrap has no rows at all!
Our chill busters include other patterns for more practical, somewhat traditional scarves to keep you warm, including the Broken Chevron Filet Scarf, Plaid Creek Blanket Scarf, Mulled Wine Tunisian Scarf, Firefly Lace Scarf, Radiant Ruby Scarf, and Textured Heather Scarf. At a loss for a scarf pattern? Not any more!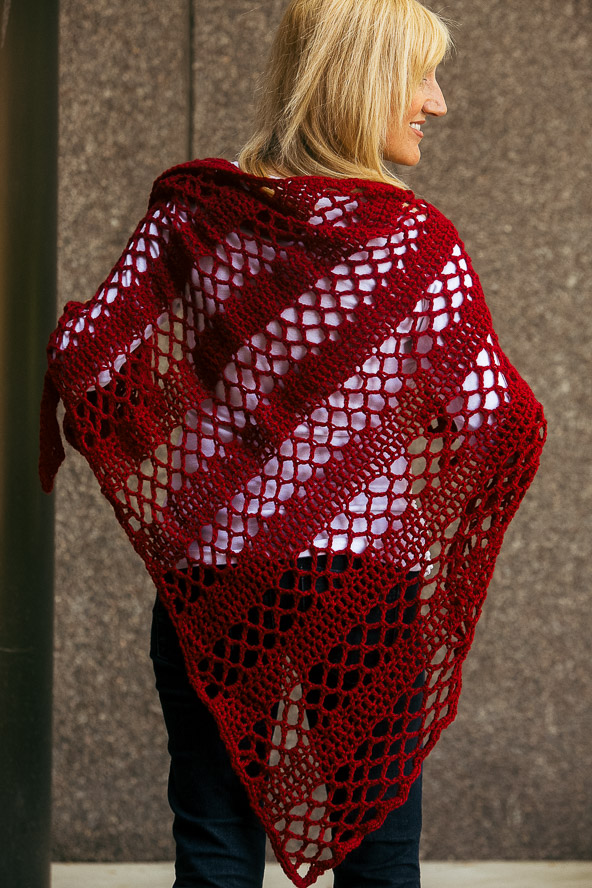 Wrap it Up
When you know the weather can change on a whim, it's a good idea to have a wrap on hand. Go anywhere in Bohemian style with our Wanderlust Shawl. This is a project for crocheters of all skills levels, and features an eclectic palette of earth tones, bold, airy stripes, and exuberant tassels. Layer this shawl on for your next day of wandering.
The Royal Blooms Shawl combines shell and V-stitches to create a flowing, elegant shawl you'll want to wear all the time, just because! And we've gone beyond the traditional crochet shawl with our distinctive Asymmetrical Wedge Shawl. This wedge-shaped shawl is worked in a single piece from the tip up, so you can adjust it to make it any size you want. And with so many yarn weights to choose from, you can make this into a cozy shawl or a feathery light scarf.
Those are just a few of your wrap choices. You might also enjoy making our Flying Colors Shawl or Raspberry Lace Shawl. For something on the fancy side, try our Marion Pineapple Shawlette or Metallic Lace Wrap. Or keep things cozy with our Wrapped Up Ruana or Cortland Hooded Poncho. We have lovely patterns for all sorts of weather and situations — you're sure to find a few that appeal!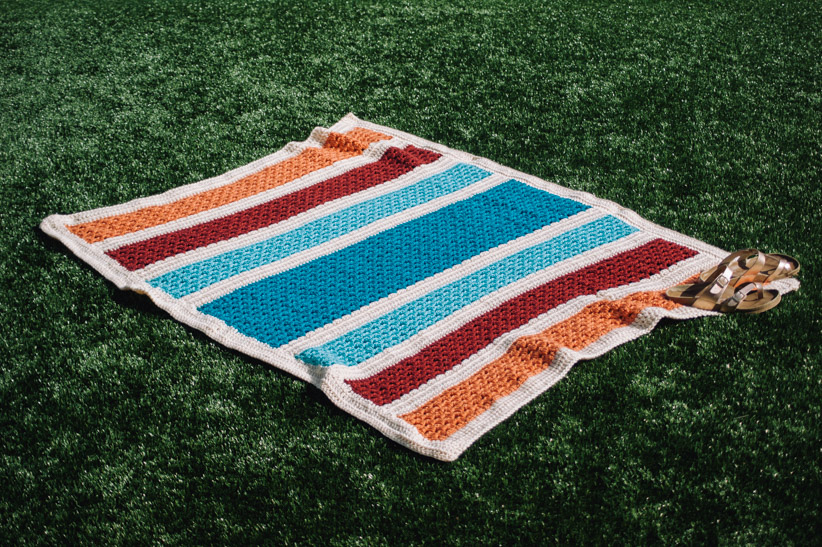 Cozy Covers
One of the prettiest and most practical projects you can crochet is an afghan or blanket. We have a great beginner-friendly project that feels as cozy as it looks! Our Seeing Double Crochet Blanket works up in bulky yarn with a larger hook. The double crochet stitch is used in two ways to create interesting texture. Another great pattern rated easy is our Waverly Throw. This bold color block throw is worked in panels, so you don't have to worry about color changes in the middle of a row. Stitch it all together for a bold and beautiful look!
Here at I Like Crochet, we wanted a plaid-style blanket that didn't involve hundreds of loose ends. If you're up for the challenge, we've found a clever way to make this Lodge Plaid Blanket with fewer loose ends than you'd imagine—and beautiful straight edges! This pattern will look stunning in your cabin—or your den—and you pick the perfect color combo for you. Or if you're looking for something that's a little more relaxing, grab some skeins of your favorite color (perhaps this year's Viva Magenta?), and use shells, picots, and clusters to make our Stitches in Time Afghan. It's easier than it looks, and you'll love the low-key, airy style. Makes a great gift, too!
Celebrate the year of Viva Magenta with tops, scarves, sweaters, and a wild variety of accessories. Our Color of The Year Collection gives you more than three dozen options — don't forget to make something for yourself!