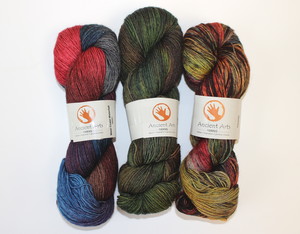 Ancient Arts Folk Art Collection
Cost: $25 per skein.
Hand-dyed yarn allows for unique and vibrant colorways, and Ancient Arts Fibre definitely doesn't disappoint. This collection of 30 colors is inspired by various folk art traditions from around the world, and each skein has its own mini history lesson included! Indulge in some history while you craft and learn something new.
From the February 2015 issue