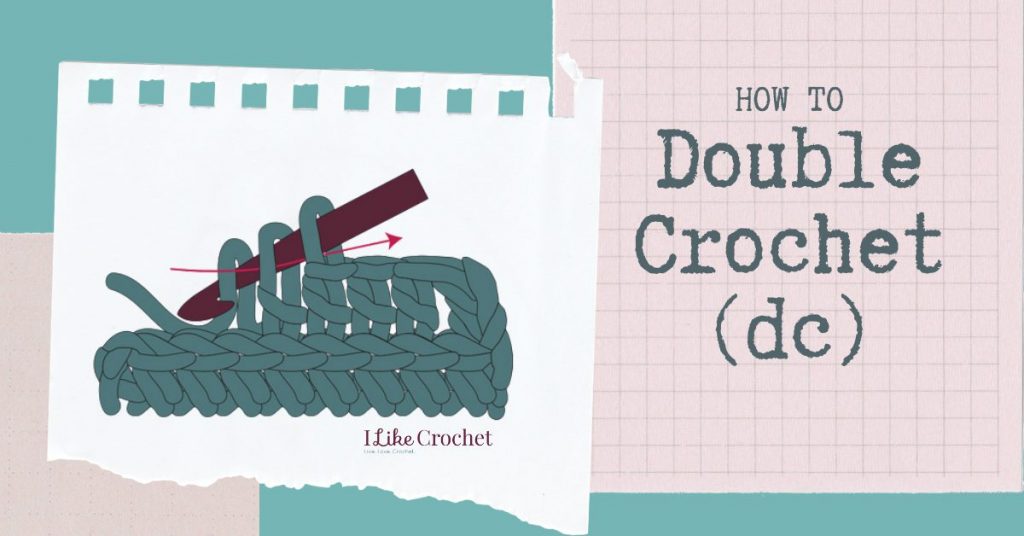 Once you have mastered how to single crochet, the next stitch you're likely to learn is the double crochet stitch. Follow along with this quick tutorial and learn how to double crochet.
The double crochet stitch is considered by many to be the most versatile stitch of the crochet world. Not only is the stitch easy to work, but it works up quickly. Before you know it, you'll have a finished crochet afghan or cozy crochet sweater. Crochet baby blankets are often worked up with a double crochet stitch because of how quickly they come together (after all, we don't always get a great deal of notice when baby is going to arrive!)
Yarn over and insert the hook under the V of the chain stitch from the hook. Yarn over again and pull the yarn through the V.  There will be three loops on the hook.

Yarn over and draw the yarn through the first two loops.

There should be two loops left on the hook. Yarn over and draw the hook through those two loops. You've just made a double crochet stitch.