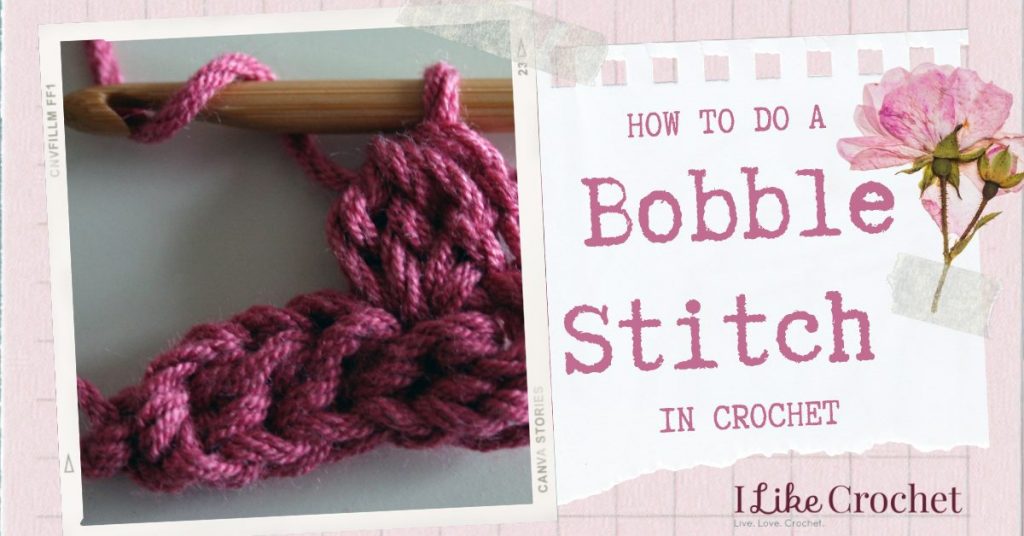 You'll want to read our other article on telling these stitches apart when you get a chance.
The bobble stitch will often appear in patterns written as such:
---
Bobble Stitch (bobble)
[YO, insert hook into specified st, pull up lp, YO, pull through 2 lps on hook] 3 times, YO, pull through all 4 lps on hook, ch 1 to close.
---
One thing to note: bobbles can range in size and that all depends on how many times the pattern indicates that you dc in the same loop. The stitch above and the tutorial below are for a 3dc bobble, but many patterns have 4dc or 5dc. The result? An even more bobbly bobble!
Bobbles are great for adding texture to a pattern and if you've come across a bobble in the design you're crocheting, you probably picked the design because of the bobbles (am I right?). Squishy, bubbly and extra fun to crochet, you might just find yourself addicted to the bobble stitch. Let's get started!
The Bobble Stitch
Work a partial double crochet into the designated stitch: yarn over, insert hook, pull up a loop, yarn over and through two loops on the hook. Two loops will remain on the hook.

Repeat the above instruction for as many double crochets as is called for in the pattern instructions (as shown, I am making a three double crochet bobble).

Once you have completed the requisite number of incomplete double crochets, yarn over and pull through all remaining loops on the hook. As you can see, the completed bobble resembles the stitch's symbol.

Wasn't that fun?! Put your new stitch to good use by trying some of our favorite bobble stitch friendly patterns below:



Have you ever tried the bobble stitch? Let us know in the comments below if you have any tips as well!