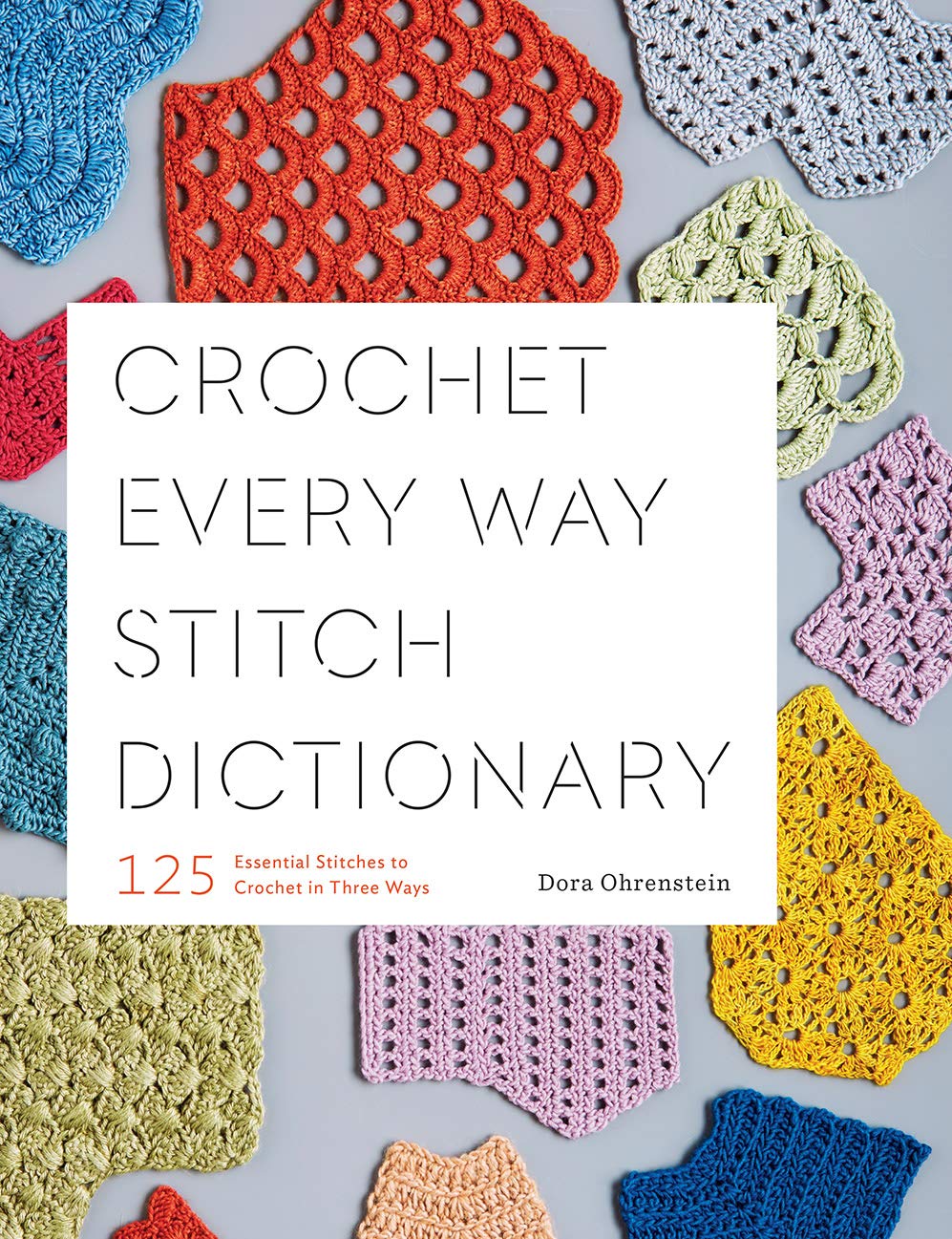 I taught myself to crochet as a 21-year old hippie living on a houseboat in Amsterdam. Having not picked up a hook in decades, I revisited crochet in 2003. The intervening years were filled with my training and subsequent career as a professional singer. By the early aughts, when my performing life was winding down and I felt the need for a creative outlet, the hook called to me again.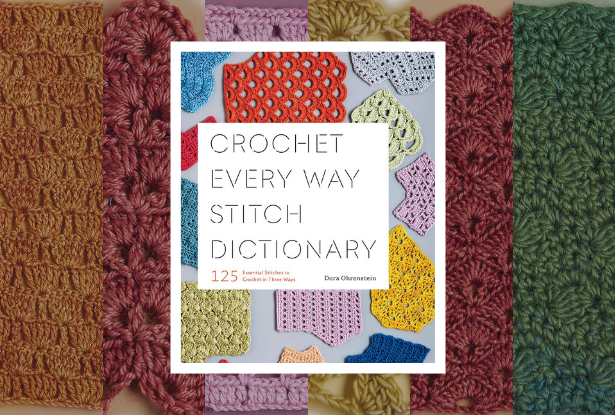 I'm a first generation American, and both of my parents came to the as World War II refugees. Crafts were not a part of their lives. Until I was on that houseboat I had no experience crafting. That turned out to be a good thing – I knew nothing about making garments and dived into it with no preconceived notions or fears. At a CGOA conference, I met publishers in the yarn industry  – the great Jean Leinhauser and Rita Weiss — who were interested in my designs, and who mentored me through the process of becoming a professional designer. I've been learning on the job ever since.
One thing that's always fascinated me in crochet is the limitless number of stitch patterns and the fabrics they create. Crochet fabric can be light and airy or dense and heavy, and the designs one can create on the surface range from simple and clean to intricately patterned laces and dazzling color work. Naturally I've purchased every stitch dictionary I could find, both old and new. A major part of my studies in designing has involved hours of swatching stitches to discover which yarns and fibers bring out their beauty.
Phase two of my training involved how to design with stitch patterns. Information about this topic is quite scarce. I found some excellent guidance in a book by James Walters, a highly influential British yarn artist, in his 1979 book Crochet Workshop. Another source for my education has been Japanese knit/crochet magazines with full pages of charted garments showing exactly how a particular stitch pattern could be used to create the shape of an armhole or neckline. The rest of my study was done on the hook with many experimental swatches.
What does it mean to shape in pattern?  Crochet stitches can easily be manipulated to form surface designs, and the legibility of these designs is dependent on maintaining the stitches in the same order. If we need our fabric to grow or shrink, stitches must be added or subtracted. The challenge is to do that without distorting the surface design. James (now an email friend) and the Japanese designers taught me a lot about how to approach the task. Designing hundreds of patterns for magazines and my own books helped me gain further knowledge and confidence.
I resolved to do a stitch dictionary that included shaping – something that, to my knowledge, has not been done before — in the hope that it sheds light on crochet's possibilities and allows many more people to design with crochet. This book shows you the inherent shaping potential of each stitch spelled out, and can help you gain a deeper understanding of how crochet stitches can be maneuvered to make whatever you can imagine.
I've learned so much from working on this book and the swatches have yielded countless design ideas right at my fingertips. I encourage you to make some of the swatches for the sheer pleasure of it, and because I firmly believe learning on the hook is the best way to study crochet.
My heartfelt thanks to the folks at Abrams who have given me the opportunity to write this book. Its contents are a record of my crochet studies that I hope will benefit all those who love working with the hook.
Crochet Every Way Stitch Dictionary by Dora Ohrenstein
Published by Abrams
Photos by Zach & Buj