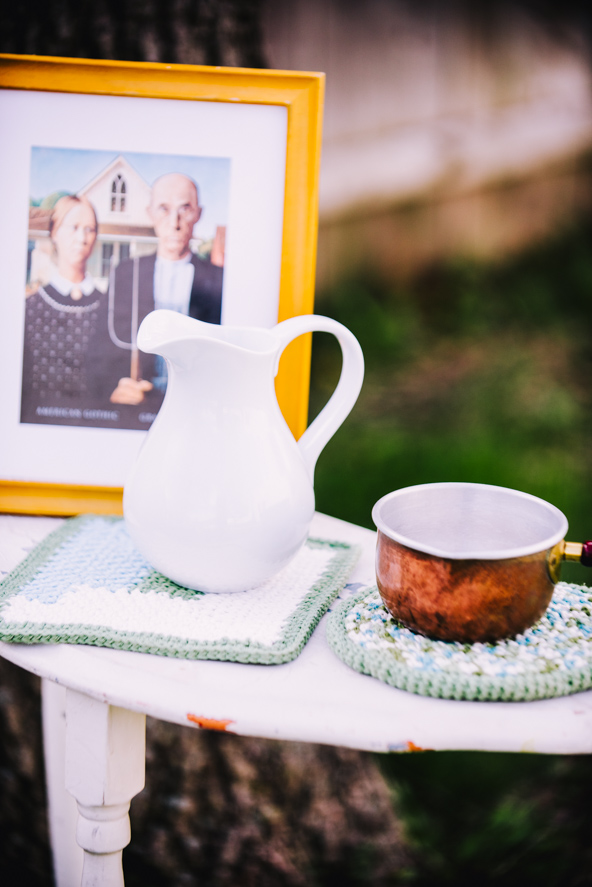 "American Gothic" by Grant Wood was painted in 1930, however, the print on the woman's apron is indicative of the 19th century. The farm women of the 19th century were true artists, turning fabric scraps into amazing and useful household items. The Americana Kitchen Set is a tribute to the women of that time period who worked tirelessly turning a house into a home. The trivet is representation of a braided rug and the dishcloth is constructed in the popular log cabin quilt block pattern.
Member-Only Content. Please Log In.
You are trying to access member-only content. If you are a member, please log in.
If you are not a member, click here to see membership offers.
Members will have unlimited access to all of the designer crochet patterns in our collections!