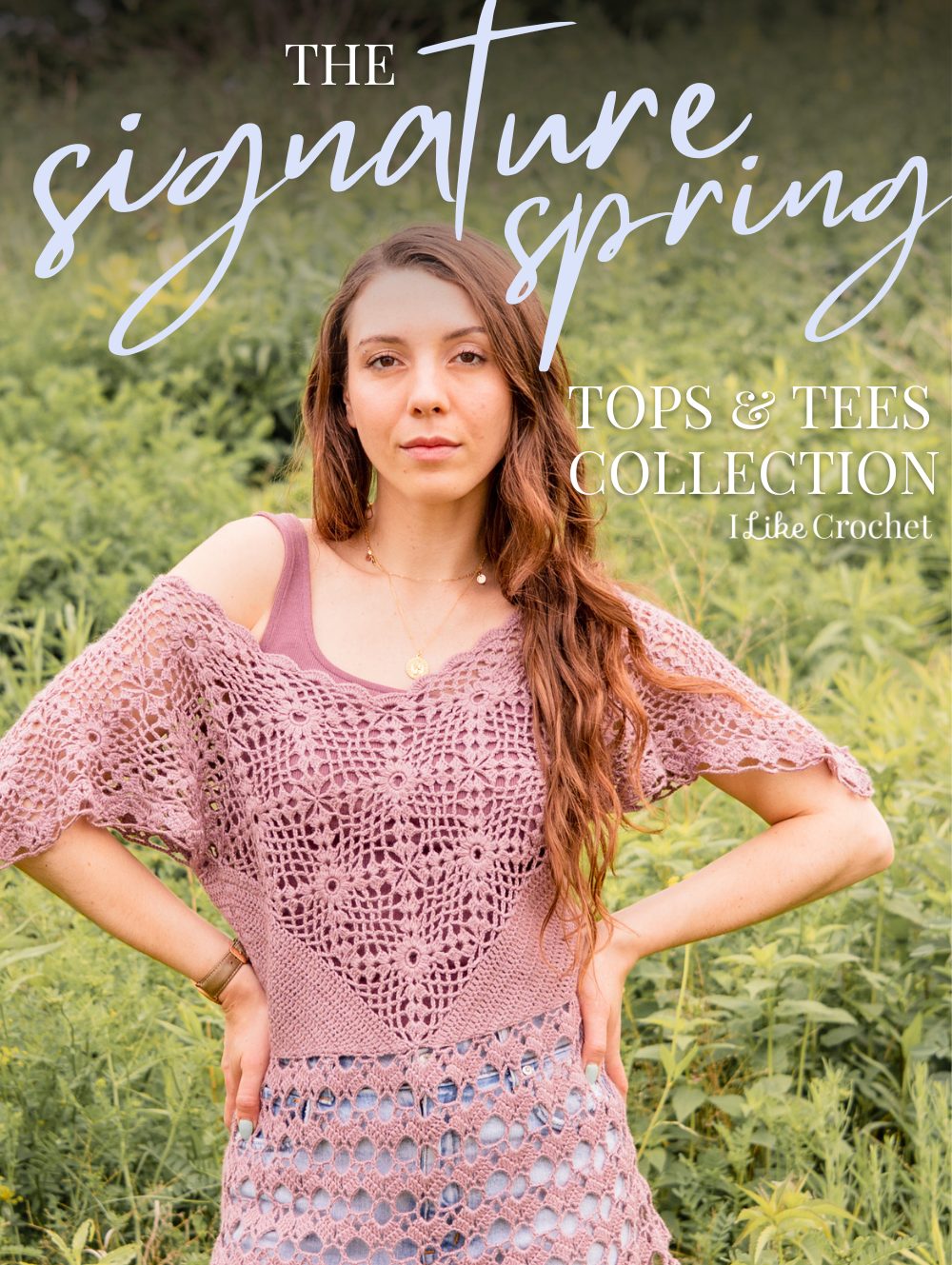 Crochet the perfect top for any weather spring has in mind.
Dear Crocheter,
The sun is shining through my office window right now, and I can feel the warm rays on my skin as I type this. The sky is as blue as blue could be and there are daffodils and tulips popping up here and there. Of course, this can only mean that it's spring!
It's time to move some lighter pieces into my closet, for those warm and sunny days that call for something airy and cute. That's one reason I love this collection so much. The Signature Spring Tops & Tees Collection includes pieces from some of our favorite designers, and all of them are perfect for spring.
And wait until you read about and see them! This I Like Crochet collection is in full spring mode, with gorgeous pastels, shades of blue and pink, and so many luxurious yarns, from recycled cotton to wool to silk.
Here are a few of the projects you'll find in The Signature Spring Tops & Tees Collection from I Like Crochet: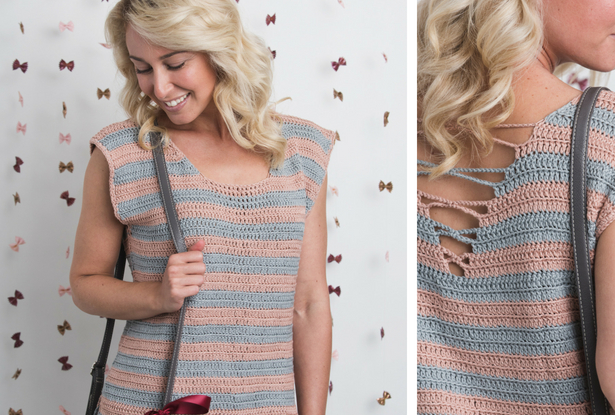 I love the Bringing Back Bows Tee from designer Lana Jois. It's as cute as can be, with a fun back joined with sweet little bows. It's also perfect for those in-between days when you aren't sure if you want something short sleeved or something that will still look adorable when you throw on a denim jacket. And the cotton and acrylic yarn hits that magic spot of warm and breathable.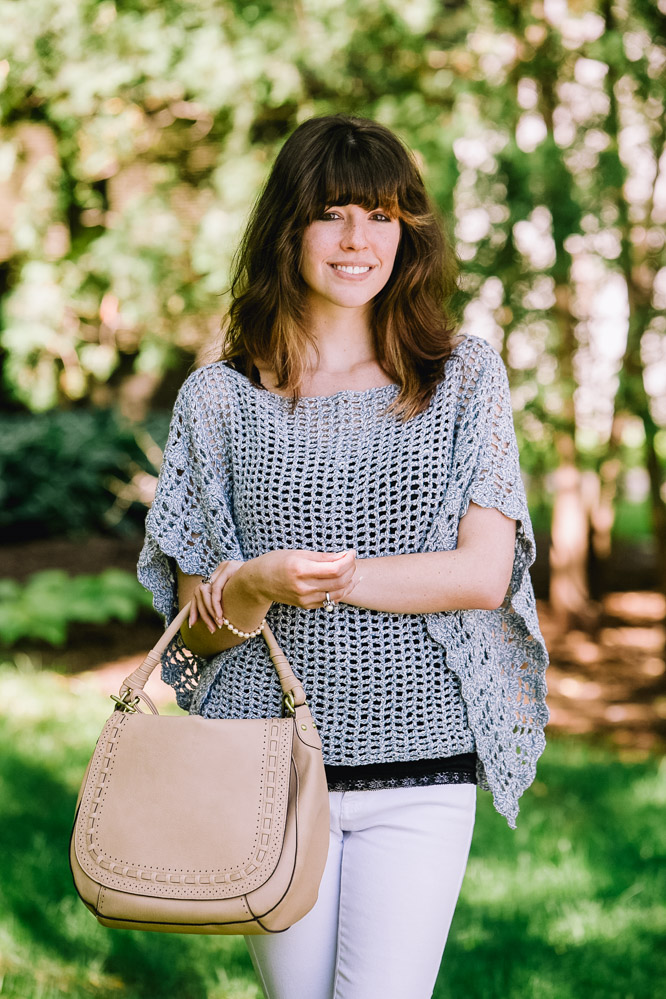 The Lighter Than Air Top is a fun one! Classic and elegant, this piece, from designer Jill Wright, not only looks fab, but it's also super earth-friendly. The Seaside Denim shade of yarn is made from 100% recycled blue jeans! You know how comfortable jeans get once you wear them in? This yarn multiplies that by 100! Perfect for a special date night or a coffee run with friends, this airy top is one you'll reach for every time.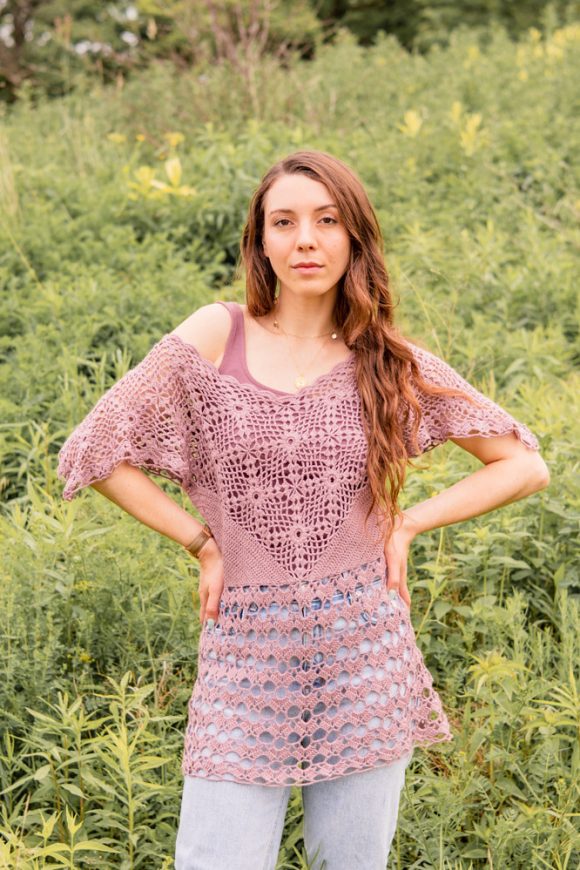 One last piece I'll share for now comes from designer Nazanin Fard. The Ainsley Top is Ah-Maze-Ing!! There's so much to love here, starting with the feel. This top is made with Merino wool and Silk yarn, which, personally, I could wear all day every day. And the design… just wow! The inspiration for this piece comes from the Scottish word "Ainsley," which translates to "one's own meadow." Meadows are known for being open and airy, with clusters of varied grasses, flowers, and plants, along with plenty of space to breathe. That's exactly what you get with the Ainsley Top. The project features an array of crochet techniques and a series of joined lace motifs.
That's just the beginning of The Signature Spring Tops & Tees Collection from I Like Crochet. In all, there are 11 patterns in this collection that are designed so you can enjoy spring in absolute comfort. These designs, as well as every design in I Like Crochet, come with:
Complete stitch instructions
List of materials, notions, and hook size
Pattern and special stitch notes
Finishing instruction
Full color, detailed photographs of each pattern
So you'll have no trouble creating the pieces you want to enjoy for yourself or share as gifts.
Plus, this is just one of more than 55 Crochet Collections and only a small selection of over 700 patterns that come with your I Like Crochet Gold Club Charter Membership.
And even with all this, there's still so much more. The complete I Like Crochet library includes the cutest amigurumi animals, modern home decor, one-skein patterns, advanced patterns with lattice-like stitches and complex cables, and plenty for beginners, like easy blankets, fun hats, and simple shawls.
Take a look through the hundreds of patterns right now with your I Like Crochet Gold Club Charter Membership. You'll get designs and articles, step-by-step instructions, video tutorials and full-color photographs of each project, all in our library.