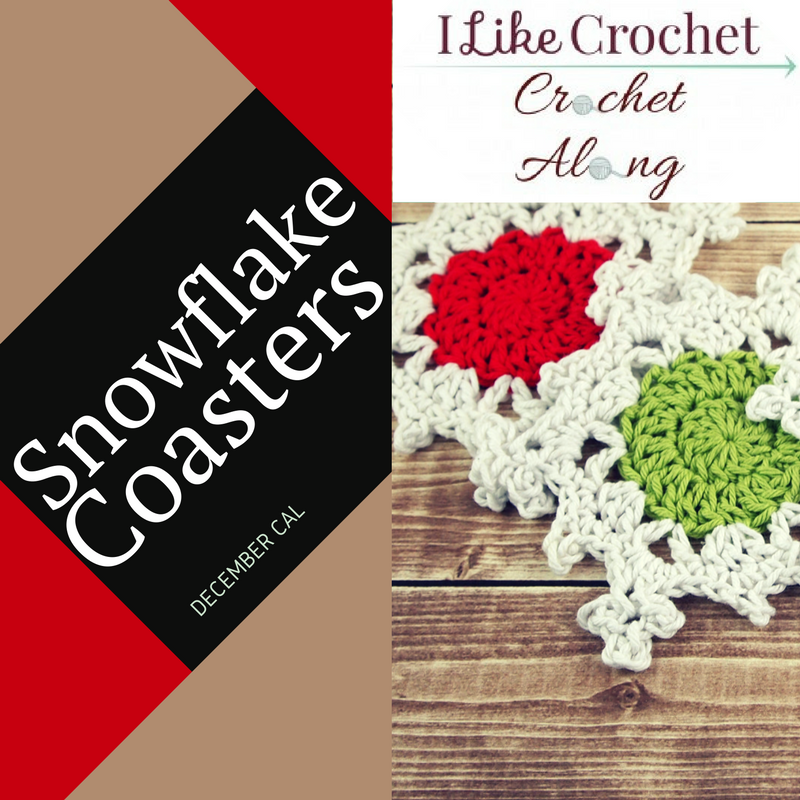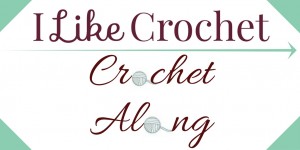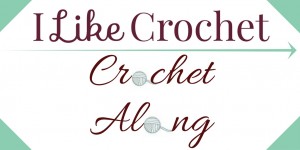 Who can resist the excitement of this season? It's hard to focus on anything else when there are snowmen to make, cookies to bake, and decorations to hang! It's even harder to contain your crochet excitement, especially when waiting on the next stage of Janaya Chouinard's Snowflake Coasters. Never fear—the pattern for the eye-catching center of these coasters has just been delivered (we can consider it an early Christmas present since we've been so good this year).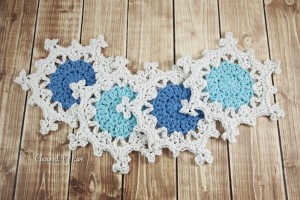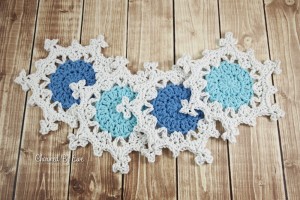 This pattern is wonderfully simple, so these first rows will be a quick and easy start.
First, a few essentials:
Instructions between [ ] are all worked into the same stitch or chain space.
Instructions between * are repeated as directed.
Abbreviations:
ch = chain
sl = slip
st(s) = stitch(es)
sc = single crochet
hdc = half double crochet,
dc = double crochet
How to crochet the picot stitch:
Ch 3, sl st in first chain made.
Pattern for crocheting the center
The beginning chain does not count as a stitch. If preferred, use the Magic Ring and ch 2 to begin.
Round 1: Ch 3, in third chain from hook make 12 dc, sl st to join in first dc (12)
Round 2: Ch 2, make 2 dc in each st around, join in first dc (24)
To finish up your coaster, check back in for our final stage, which will show you how to change colors for the surrounding rows. In the meantime, check out I Like Crochet magazine and subscribe to get great patterns, inspiration, tips, and more!