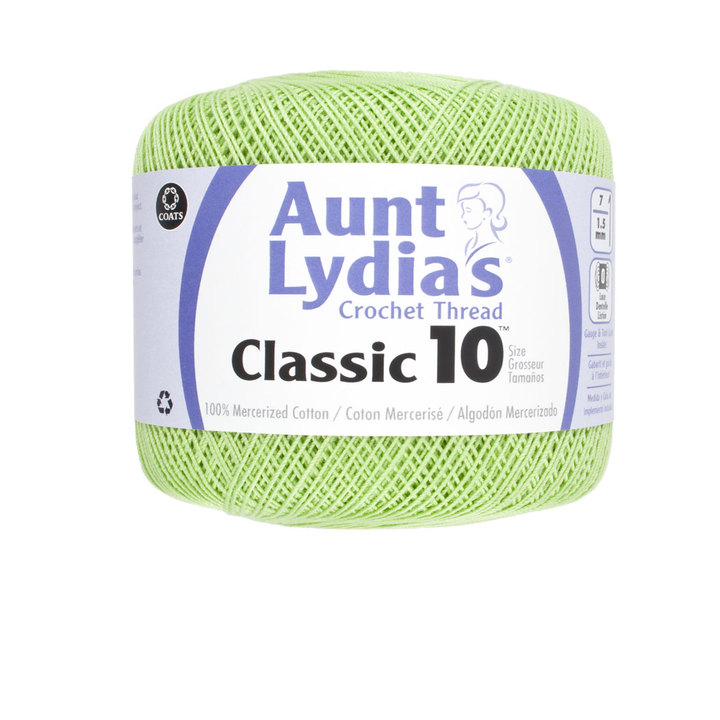 Aunt Lydia's Classic Size 10 Crochet Thread
Cost: $3.19 per skein.
Red Heart is known for having high quality yarn for a low-cost and for offering just about every shade of yarn imaginable, and this size 10 crochet thread is no exception. Featuring solids and multi-color options, this thread is 100% cotton and is machine-washable for easy care. This yarn is best for smaller projects, but it can also be used for larger and lacier works.
From the October 2015 issue