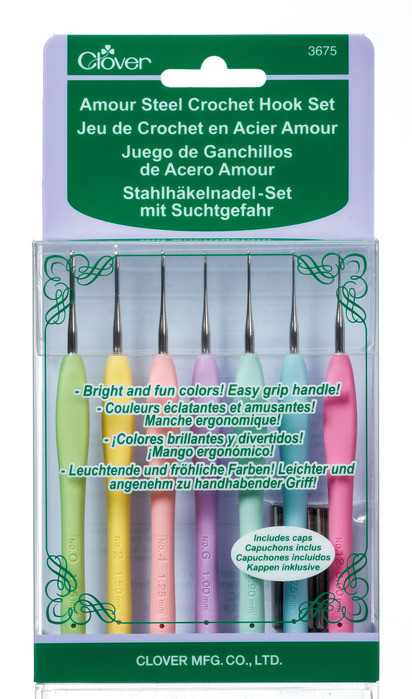 Clover Amour Steel Crochet Hooks
Cost: $8.95 per hook.
Crocheting is more than just a hobby: it's an outlet for both creativity and stress. Because of its multitude of benefits, many people enjoy crocheting daily. This means there's more potential for joint pain to develop over time. Thanks to the special ergonomic design of Clover USA's latest Amour steel crochet hooks, crocheters will discover a colorful array of hooks that are easy to hold … without any pain! Hooks are sold individually and in convenient sets.
From the October 2014 issue