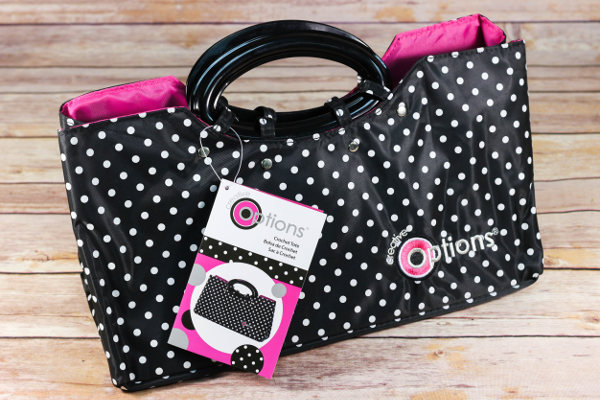 Creative Options Crochet Tote
Cost: $31.99 per tote.
Every crocheter needs the perfect bag to tote their project along in, and the Creative Options Crochet Tote is just that. Purse-sized (13" x 5.5" x 8.875") for easy mobility, this tote is your best option for a small project bag. If you're meeting someone and running early, or you're just looking to get out of the house and into a coffee shop, this bag is the perfect size to store a skein or two of yarn along with your everyday essentials. No matter where you go, this bag is going to go with you, and look good to boot.
From the December 2015 issue