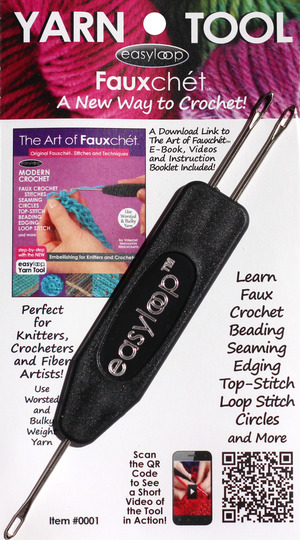 Easyloop Fauxchet Yarn Tool
Cost: $9.99 per tool.
Want to learn a new crochet technique that borrows from knitting? Learn how to crochet with a needle with the Easyloop Fauxchet yarn tool. Depending on the type of technique you choose, you can create something that more closely resembles knitting or something that's more like the crochet you're used to. Plus, it's easy to add beads as you go instead of pre-stringing everything. Also included is a 16 page pocket size booklet packed with step-by-step photos for all of the stitch techniques.
From the August 2015 issue